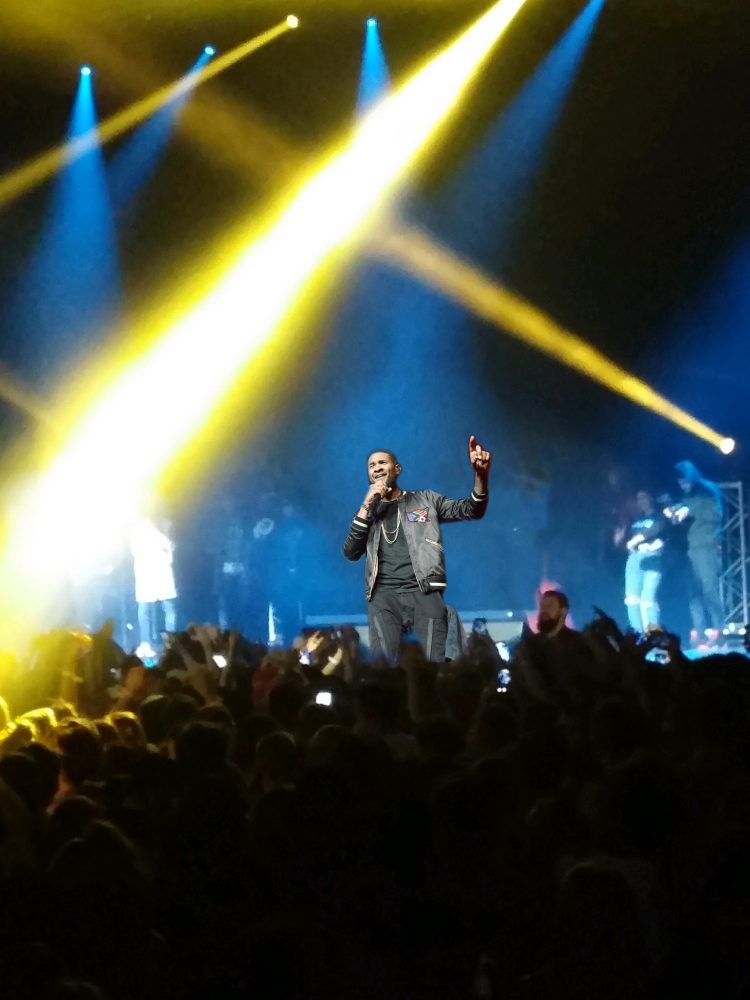 During a presentation in Swan Auditorium on Tuesday, President David Dooley outlined his upcoming plans for the University to an audience that was expecting a list of measured, smart, calculated objectives.
President Dooley kicked off the presentation by approaching a podium surrounded by smaller podiums covered with sheets. In the opening moments of the speech, Dooley stated that in recent months, he has felt a desire to be "more presidential," saying, "I look at our newly elected president and see that he stands by the things he hears repeated on television with more conviction than anything else he does. I feel that if I want to live up to my title as President of the University of Rhode Island, I have to do the same."
Dooley then snapped his fingers and the sheets flew off the smaller podiums, revealing the logos of cable TV networks including Bravo, Food Network, and HLN, as well as triggering two spouts that shot massive towers of flame on both sides of URI's president. Dooley then went into detail as to why it looked like URI would now be sponsored by major cable networks. Starting next year, the University of Rhode Island would introduce new "Cable Based Initiatives." President Dooley said that the idea was inspired by President Trump, who clearly takes 95% of the things he says from Fox News Network. "Why stop at just one channel," continued Dooley, "Why not base our entire academic lives around cable TV?"
Dooley then waved his arms to kick off a sizzle reel that contained copious amounts of laser effects and an electronic dance music remix of Neil Young's "Rockin' In The Free World". The video outlined the specifics of the initiatives, with one of the highlights being a new major called "Real Housewives Studies," where students can choose from concentrating in studying the lovely ladies from Orange County, New York, Atlanta, New Jersey or Potomac.
Then there was the new way admission into the Colleges of Business and Education would be decided: A three part competition mashing up elements from Chopped, Storage Wars and America's Best Dance Crew. Students will have to cook an exquisite meal while betting on the prices of storage lockers and learning how to breakdance to get into to the school of their choice, with losers being forced to change their major to "History of Local On The 8's Background Music [Sponsored by The Weather Channel]".
It was also announced that the Ryan Center would have its name changed to the "Nancy Grace-Vanderpump-Music Choice Channel 997 on Cox Cable-Stadium," and the walls of the Memorial Union would be partially replaced by TVs showing CNN and Fox Sports Ohio 24 hours a day. The presentation concluded with President Dooley dropping his microphone, exiting through an elevator behind the podium and boarding a jet to play golf in Florida.
The campuses reaction to the new proposals has ranged from bewilderment to even more bewilderment. Some students questioned the point of the new initiatives themselves, while others became angered that there were no Kardashian related classes being offered or no mention of The Real World Seattle: Bad Blood. As of now, President Trump has not issued a statement on this movement that was directly inspired by him, but most likely will when Fox News does a story on this sometime down the road.