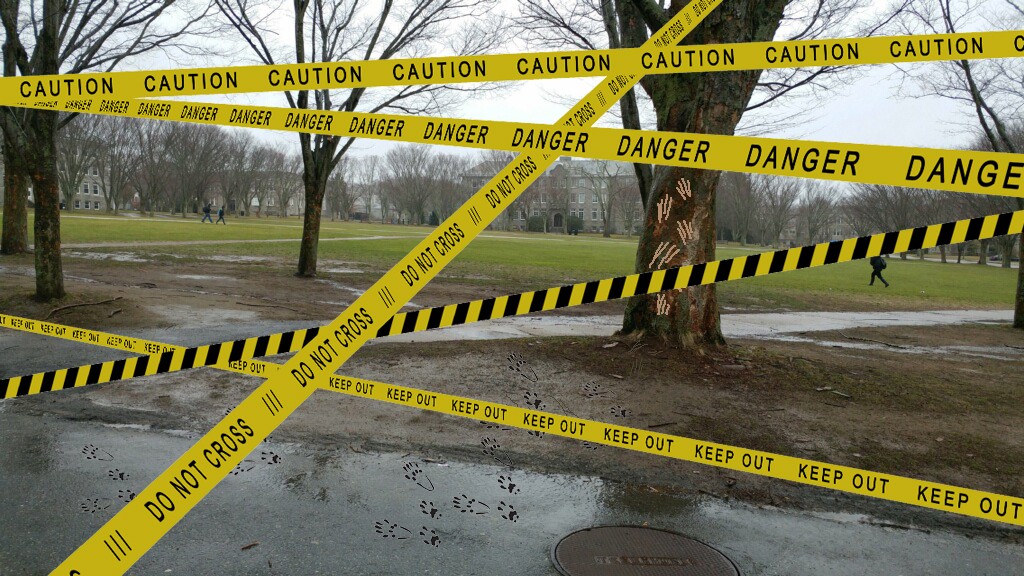 The Department of Public Safety, in a press release late Sunday night, confirmed that 50 freshmen who were viciously attacked by a lone squirrel in Barlow Circle are all in stable condition.
According to eyewitness reports, the squirrel seemed to be angry with the noisy pack of freshmen having disturbed its rest on a weekday at 1 a.m.. Such violent squirrel attacks have never before been recorded in the history of the University of Rhode Island.
One resident of nearby Adams Hall gave his take on the unique nature of the incident.
"These kids should have known the squirrels are completely savage," he said. "What did they expect to find outside on a Tuesday night? They woke me up too, so honestly, I can't blame the squirrel for what he did. I would've done the same thing."
President Dooley also issued a statement on the incident Wednesday morning.
"In this time of uncertainty and anxiety, we must face our own fears. After such a terrible attack on the safety of our students, I would like to remind everyone that these squirrels have been here for hundreds of years. I too am weary of such creatures. However, we must come together as a community to remind them that we are not threats," Dooley said. "I would also remind students to always be respectful of the campus community and their fellow residents during late-night hours, and if they do so, they need not worry about our peaceful squirrel population."
Many parents of the students involved in the attacks quickly started a petition online calling for the extermination of all Campus Squirrels. However, the laborers' union which holds the contract for such work on university grounds called such a project "impossible" and would result in "unacceptably hazardous working conditions" for the employees tasked with removing the animals.