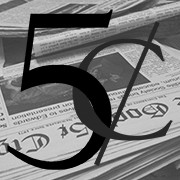 Monday, April 3, 2017
URI MEN'S QUIDDITCH TEAM TRYOUTS
5 p.m. – the former Meade Stadium – $25 registration fee
Students are encouraged to come tryout for the new URI Quidditch team Monday evening and showcase their best chasing, beating, keeping and seeking skills.  All registered students will receive a celebratory t-shirt to commemorate the historic event.  Students should bring their own brooms.
SQUIRREL ATTACK VIGIL
8 p.m. – Quadrangle – FREE
All members of the URI community are welcomed and encouraged to attend a vigil held in honor of the victims of the gruesome squirrel attack last night.  President David M. Dooley will be in attendance to make further remarks on this horrible tragedy. Specialty URI candles will be on sale for $7 before the vigil gets under way.  All proceeds will go towards squirrel tamers who can hopefully curb this new vicious streak among the URI squirrels.
Tuesday, April 4, 2017
THE ART OF PORNOGRAPHY
7:30 p.m. – Edwards Auditorium – $10
Come join URI alumnus Don Slamm for a special discussion on the future of the pornography industry following a special film screening of Slamm's "Peacocks in the Wild: Two are better than one."  Following the screening, Slamm will also allow questions from the audience, and advocate for the implementation of a Pornography Studies minor into the film department.  *Please remember that you are viewing this film in public, and try your best to refrain from touching yourself.
Wednesday, April 5, 2017
PRINT YOUR OWN 3-D GIRLFRIEND
11 a.m. – 3:30 p.m. – Carothers Library –$507
Are you lonely? Is there a special someone missing from your life? Forget Tinder, come to the library where you can print your own 3-D girlfriend.  The event is open to all single, male members of the university community.  This special offer is only available while supplies last.
Thursday, April 6, 2017
THE BAD 5 DOLLAR VAPE'S FIRST MEETING
7 p.m. – Memorial Union, room 125 – FREE
Want to come and write for the new and improved student newspaper? The Bad 5 Dollar Vape is looking for new and talented students to join our staff.  Even if you're not that talented, still feel free to come. We'll teach you all about alternative facts and how to be an enemy to the American people.
Friday, April 7. 2017
TUNNEL TOURS
6 p.m. – 8:30 p.m. – 56 Upper College Road – FREE
Students, faculty and staff are welcome to join President David M. Dooley on Friday evening to tour his newly discovered underground network of tunnels. Attendees will be able to enjoy light refreshments while they wait for their group departure time.  Tours leave from Dooley's house every 15 minutes in groups of seven on a first-come-first-serve basis.  At the end of the tour, tunnel goers will have the option of posing for a picture with Beaupre the Basilisk for a small $5 fee.
Saturday, April 8, 2017
SEXY BISCUIT BAKE OFF
1 p.m. – 3 p.m. – Sexy Biscuit, Emporium – $35 per team
Student teams of four may enter into the Sexy Biscuit Bake off this Saturday from 1 p.m. to 3 p.m. The team with the best creation will have their witty number added to the specials board for the remainder of the month.