Nearly a decade after stunning audiences with his first stop-motion adventure, writer and director Wes Anderson returns to the intricate form with "Isle of Dogs." Filled with his signature humor and witty dialogue, the film proves to be another meticulously constructed delight from the modern auteur.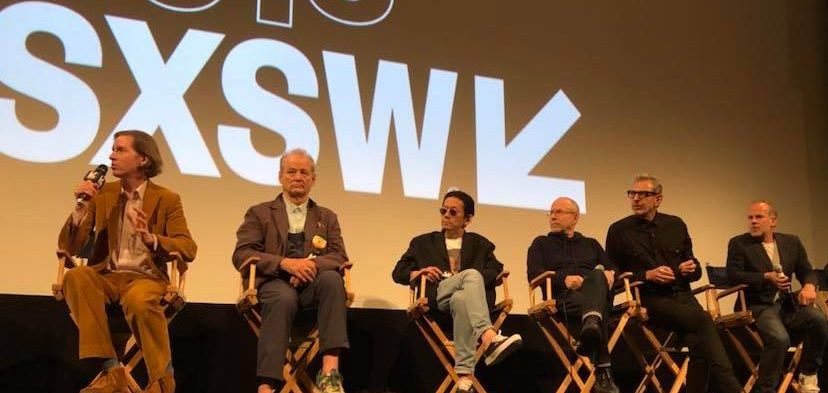 Set 20 years in the future in the Japanese city of Megasaki, the movie follows 12-year-old Atari (Koyu Rankin) on a journey to rescue his beloved dog Spots, and the rest of an island's worth of quarantined canines, from the genocidal plot of a crooked mayoral regime. Six months after the Dog-Flu outbreak, Atari flies a small plane to Trash Island where he crash lands and is aided by a misfit pack of pups.
The group consists of Rex (Edward Norton) who fondly daydreams of days back home, former baseball mascot Boss (Bill Murray), pet food spokes-dog King (Bob Balaban) and the "gossipy" Duke (Jeff Goldblum), who are led by the grizzled and introspective stray Chief (Bryan Cranston). While at first Chief is resistant, he can't stop himself from helping Atari. After all, "he's a 12-year-old boy, and dogs love those." Well, that and they took a vote.
It's uncanny how the title of the film sounds an awful lot like "I love Dogs" and, aptly so, the film is almost guaranteed to touch anyone who has ever loved their family pet. It succeeds in being enjoyable to nearly all audiences, despite its specific Japanese setting. Anderson breaks the story down into various parts with chapters ("The Little Pilot," "The Search for Spots," "The Rendez-Vous," "Atari's Lantern") weaving the back-and-forth story together between the island and mainland. The youngster's rebellious fight against corruption and authoritative figures is a common theme of Anderson's films that persists in "Isle of Dogs."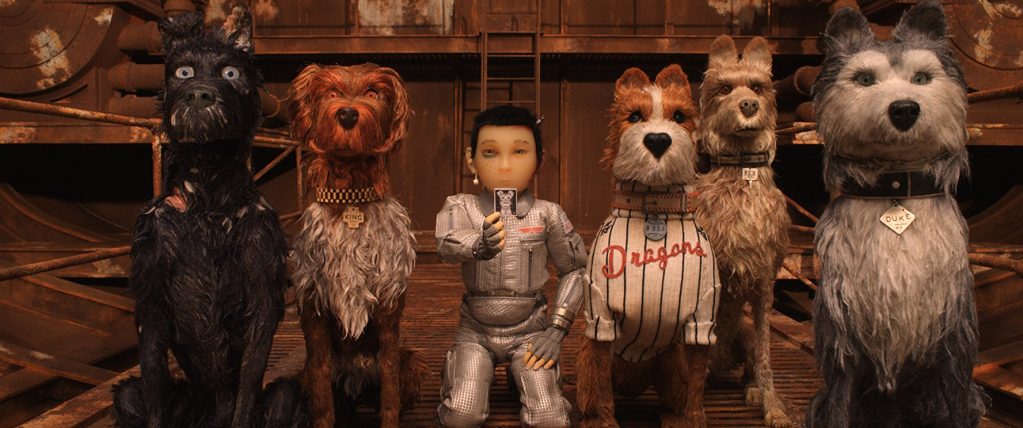 Back on the mainland, Tracy Walker (Greta Gerwig), an American foreign exchange student on the school newspaper, works to shed light on the mayor's corrupt regime. Comparisons can clearly be drawn between Mayor Kobayashi's canine quarantine and President Trump's harsh immigration policy. Pair that with the opposition from "the media" in the form of Tracy's student paper and well…it's pretty spelled out for you.  Thankfully this thin allegory doesn't really detract from the levity of it all. The youth's display of strength and defiance, and the way it mirrors very recent events, is satisfying and hard not to enjoy. It's easy to get re-engrossed in Anderson's signature banter and imaginative world.
The film could be praised solely for its intricately sculpted settings. As we bounch back and forth between the futuristic Megasaki City and Trash Island, swapping out skyscrapers for stacks of compacted blocks of garbage proves to be a wonderful contrast. The animation and design team consisted of 27 head animators and 10 assistants who built the world from scratch.
"I love stop-motion," Anderson said at the SXSW premiere. "The textures of it, and how it's done. I love what the animators can do. They way they can bring a character to life with the kind of puppets we use is unique. I don't think any other form of storytelling is like it."
Production designers Adam Stockhausen and Paul Harrod worked tirelessly with Animation Director Mark Waring and their crew to bring "Isle of Dogs" to life. Their vision is beautifully delivered to the big screen. There are the tiniest details stitched into the movie, including news and security camera footage presented in hand-drawn, 2-D animation and the constant ruffling of the dogs' fur. Who knew a setting made mostly of trash could be so beautiful to watch for an hour and forty minutes?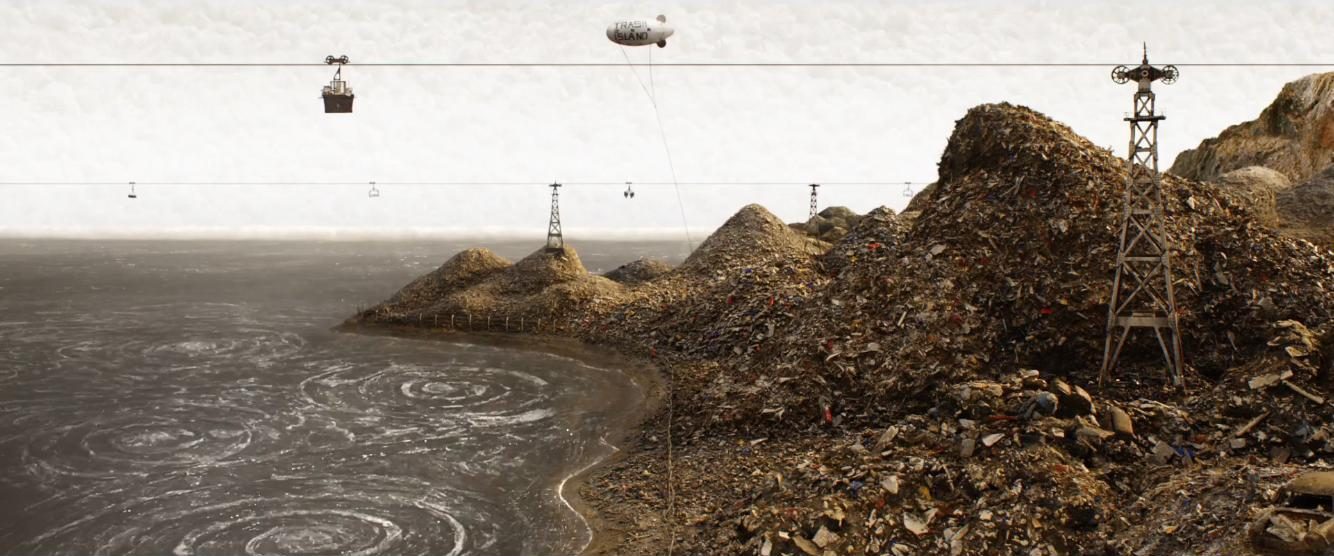 The story is told in both Japanese and English, with many of the human characters speaking in Japanese. Explained at the beginning of the film, "all barks have been translated into English," while some of the Japanese is that can't be deciphered from context clues is translated thanks to a convenient in-film translator (Frances McDormand). 
The script for this original story was co-written by Anderson, Kunichi Nomura, Roman Coppola and Jason Schwartzman. Nomura even voices Mayor Kobayashi. The movie is filled with the voices of many other actors and actresses, including Greta Gerwig, Scarlett Johansson, Harvey Keitel and many more.
"The movie is a fantasy, and I would never suggest that this is an accurate depiction of any particular Japan," Anderson said in an interview with Entertainment Weekly, prior to the film's release. "This is definitely a reimagining of Japan through my experience of Japanese cinema."
Pairing up with Nomura, Anderson has acknowledged many of the influences from other films and Japanese culture. There are cartoonish anime style fights, where limbs pop in and out of swirling dust clouds. Nods to Akira Kurosawa, a Japanese writer and director, are seen throughout, most obviously in the design of Mayor Kobayashi. Nomura and Anderson have admitted to the intentional resemblance Kobayashi bears to actor Toshiro Mifune, who starred in 16 of Kurosawa's films, including "Seven Samurai." The film is scored by Alexandre Desplat, who wonderfully enhances each moment. Pounding taiko drums and woodwind instruments create an unmistakable Japanese flare.
Despite Anderson's comments and good intent, the film has become the center of well justified criticism. Many critics  have voiced their quarrels with the film, pointing out the issues with his portrayal of Japanese culture, which appears to be more dependent on Japanese pop-culture than it's people. While Anderson may love the art of the country, he seems less interested in its meaning to the people and culture that created it than he does the way it visually services his story. Similarly, critics have argued that the choice not to translate some of the Japanese dialogue doesn't just emphasize the perspective of the dogs, it also alienates human characters like Atari who we are supposed to be drawn to.
"Isle of Dogs" is still going to leave a lasting paw-print impression as an Anderson classic, even as it becomes the talking point of an on-going conversation that is defining the lines between cultural appreciation versus appropriation. Fans of his offbeat humor will no doubt find themselves laughing throughout the film's adventure, and anyone unfamiliar with his past work will still be drawn to the charming story about man's best friend. 
"Isle of Dogs" is now in select theaters and is set for wide release April 6.