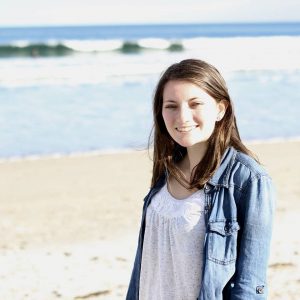 Lianna is a senior majoring in English & Writing and Rhetoric. She joined the Cigar her freshman year and is going into her second semester as Editor in Chief. In her spare time, Lianna works in the Writing & Rhetoric Office, sits as secretary for the university literary magazine, Ether(bound) and hikes mountains every chance she can get.
Nicholas Bush is the Web Editor for the Good Five Cent Cigar and a Junior Psychology major at URI. When he's not writing, he's working on various activism projects from mental health to nonviolence to climate change.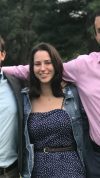 Julia is a sophomore journalism and political science double major from Long Island, New York. She has worked for the Cigar since her first semester at URI as a staff reporter and now holds the position of News Editor. Email: julia_moro@my.uri.edu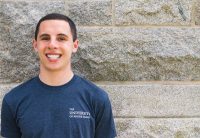 Ian is a sophomore at URI studying journalism and communications from Annapolis, Maryland. He is also a member of WRIU Student Radio and the Tour Guide team. He began writing for The Cigar his first semester freshman year and has progressed from Staff Reporter to News Editor.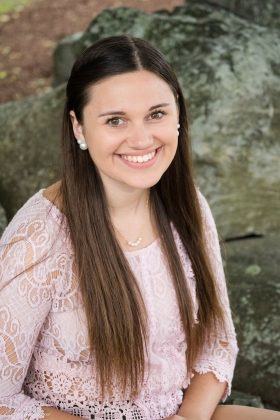 Kayla is a sophomore Film and Journalism double major who started writing for the Cigar the beginning of her freshman year. Outside of the Cigar, Kayla works as a Speaking Center Tutor on campus and enjoys photographing events, playing the cello and the ukulele. Email: kayla_michaud@my.uri.edu Twitter: Kayla_Eileen18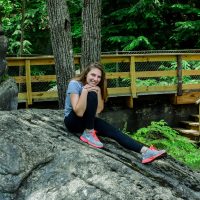 Anna is a junior Environmental and Natural Resources Economics Management major, pursuing a minor in Education. She spends a lot of my time reading, taking photos of nature, sketching and taking care of animals at a nature center back home. Anna really loves working with kids to teach them about the importance of the environment. She joined the Cigar first semester of her freshman year as a contributing photographer and then became a staff photographer. Email: apmeassick@my.uri.edu Instagram: apmeassick
Kate is a junior journalism student with a minor in sports communication and media. She also works as an intern in the Harrington School and is the secretary for her sorority, Sigma Delta Tau. In her free time, Kate loves watching the Patriots, skiing, going to the beach, exercising, and spending time with her friends and family. Email: kate_rogerson@my.uri.edu Twitter: katerogersontv
Nick is a junior, double major in communications and journalism. He started writing for the Cigar during his first semester freshman year and hasn't stopped since. He loves sports, especially New York sports. Nick is a diehard Yankees, Giants and Knicks fan. He is from Westchester, NY and comes from a family of 7. Email: nicholas_ cardi@my.uri.edu Twitter: ncardi14

Theresa is a sophomore journalism and writing & rhetoric student. She has been writing for the Good Five Cent Cigar since her first semester of freshman year. She is a sister of Chi Omega and in her free time, she loves to read, craft and hang out with all of the amazing friends she met through the Cigar and her sorority. Email: theresa_brown@my.uri.edu Twitter: _browntheresa
Oluwatona Campbell
Andrew Main – Staff News Reporter
Jourdan Miller – Staff Entertainment Reporter
Ryan Sullivan – Staff Sports Reporter
Laura Weick – Staff News Reporter
Joe Lachance – Staff Photographer
Sarah Vinci – Staff Photographer
Autumn Walter – Staff Photographer
Connor Smith
Susan Sancomb