The Rams had a bit of a turbulent opening month, starting the season with an unsettling record of 2-3. However, with a favorable slate of games in December before the season hits full swing for conference play, Rhode Island will look to improve. Here is a look at what...
Smaller programs like the University of Rhode Island are always fortunate when they are able to land a coveted gem who possess raw talent and can help revive a struggling program and restore a winning culture. That is exactly what sophomore guard Charise Wilson has been doing for the...
The University of Rhode Island men's basketball team opened up their season with a convincing win over American University, 65-42, on Friday night and a heartbreaking loss against Valparaiso University, , 58-55, on Tuesday morning. On Friday, both teams traded buckets in the first few fast fast-paced minutes of the...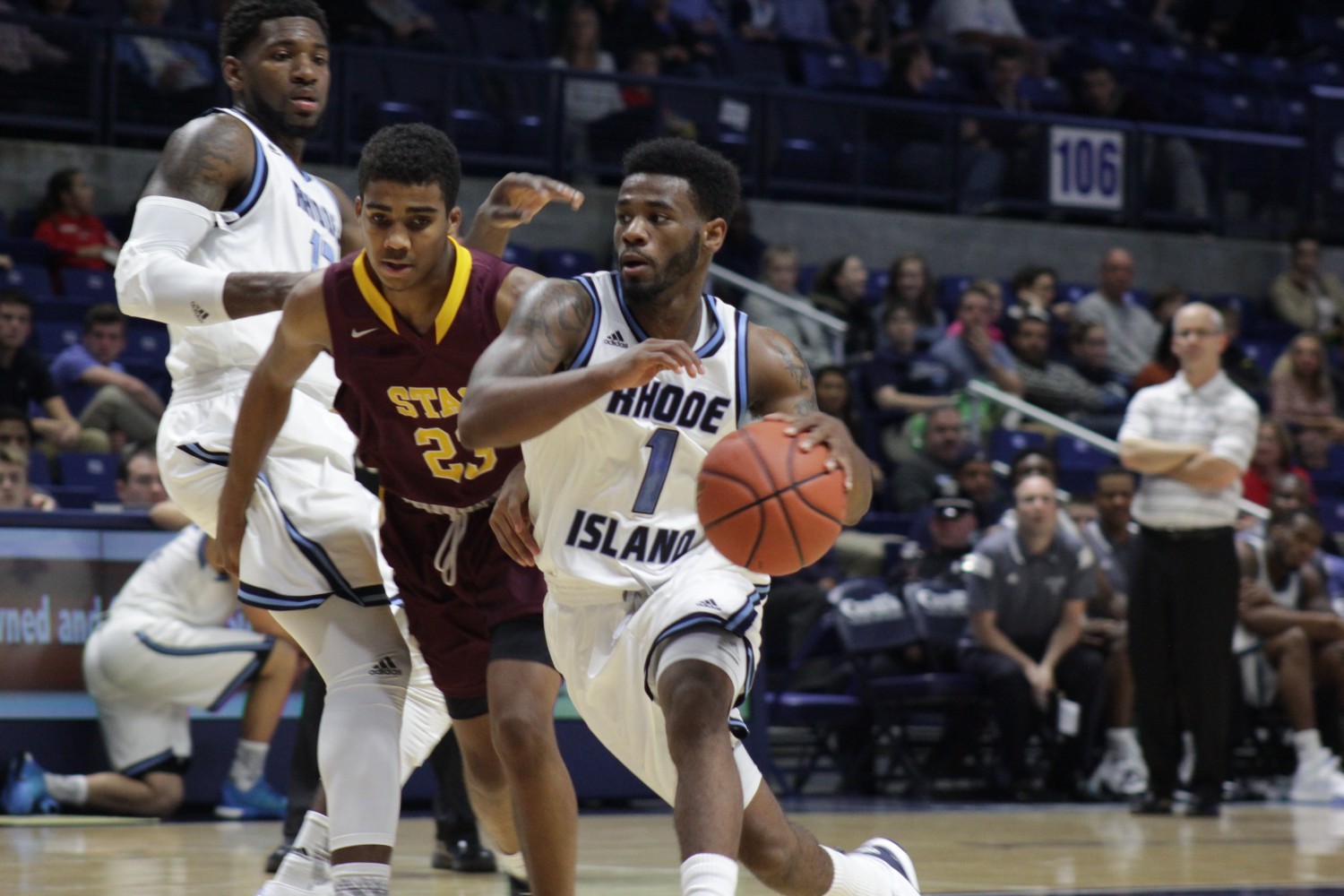 The University of Rhode Island men's basketball team won their tune-up game against Division II St. Thomas Aquinas College in a Friday night exhibition game. It went according to script as the Rams received plenty of offensive contribution in their 100-77 home win. They were tested a bit early...
The University of Rhode Island football team suffered a heart-wrenching defeat at the hands of the University of New Hampshire, falling 20-17 after squandering a three-possession advantage on Saturday. URI came into Durham - not an easy place to play in - and after taking the bye week to continue...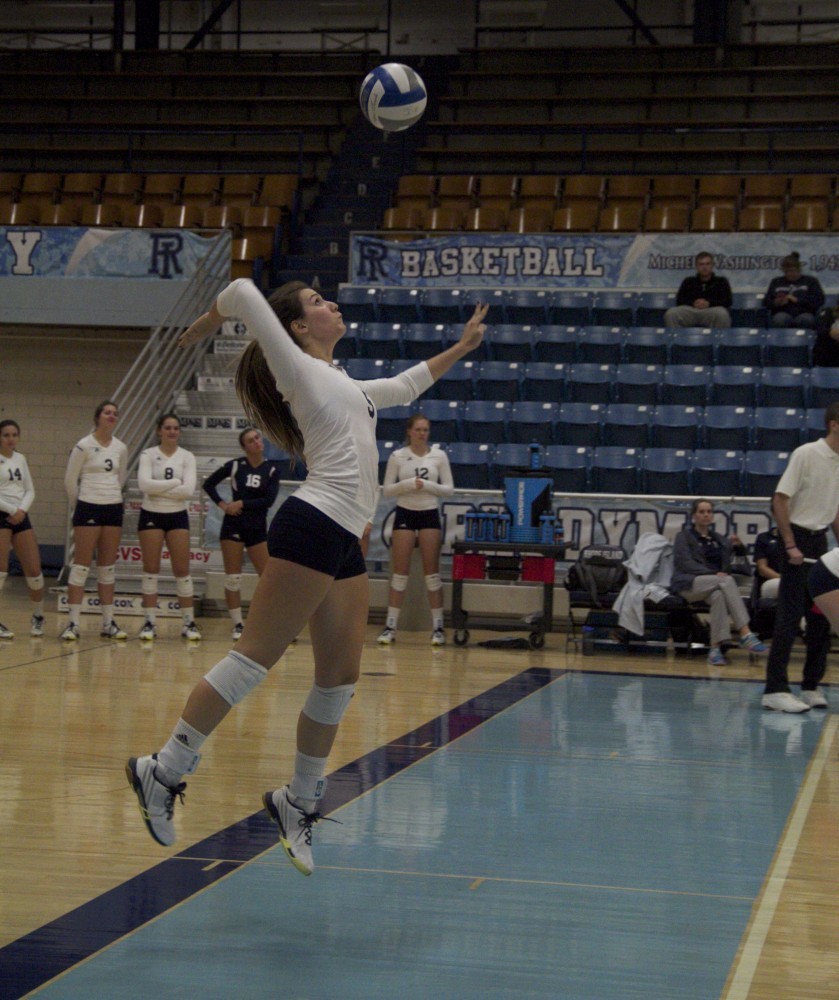 The University of Rhode Island volleyball team will leave its final homestand of the season battle-tested, after falling to first-place University of Dayton in five sets on Friday, and then besting second-place Saint Louis University in a hard-fought victory on senior night. The Rams were undeterred by the presence of...
The University of Rhode Island's volleyball team increased their win streak to four after grinding out a five-setter on the road against a good George Washington University team on Friday night, and then dispatching George Mason University in four sets on Saturday night to climb up to third place...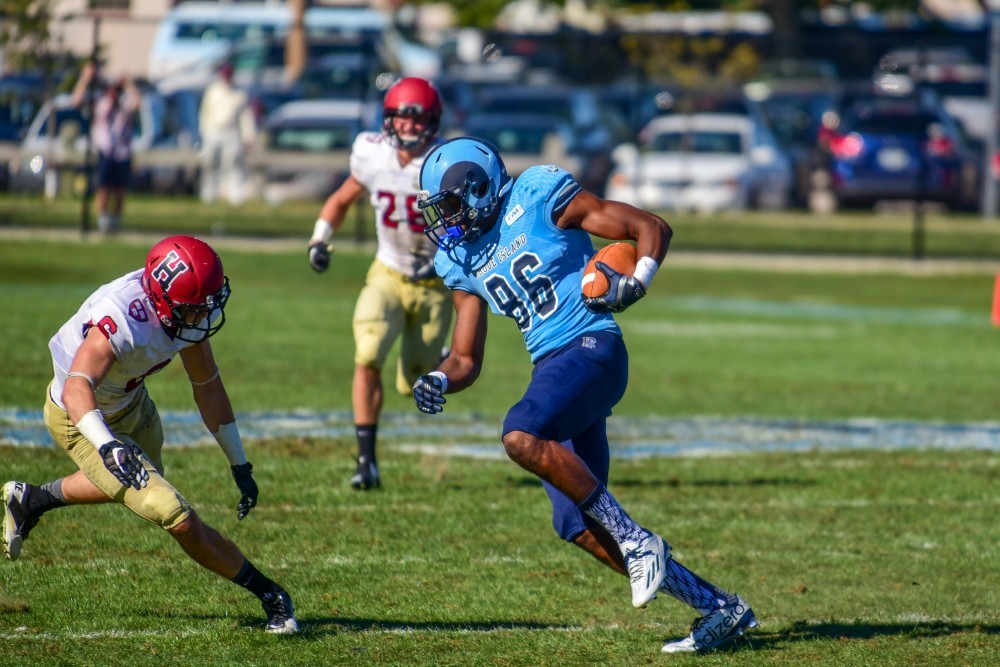 The pressure to perform is always immense for Division I athletes; recruits are expected to deliver and meet their coach's expectations. If they are lucky enough to avoid injuries, both parties will feel satisfied with the finished product at the end of four years. Few players, however, can produce...
The University of Rhode Island football team showed glimpses of promise, but fell into some old habits as they were routed, 37-12 by no. 13 University of Richmond in their Homecoming game. The loss closed the door yet again on the possibility of a winning season. The Rams were certainly...
Keaney Gym played host to more than 700 University of Rhode Island students, who filled the bleachers to enjoy a Thursday night that was filled with games and various dancing routines that simultaneously induced cheer and laughter. The guests of honor, the URI football team, looked on, as they prepared...