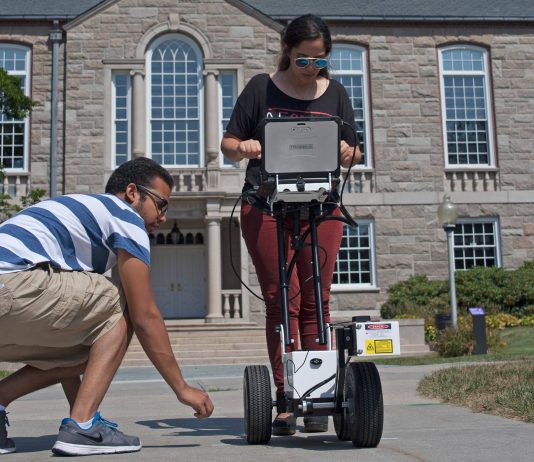 While sidewalks are often overlooked in the discussion of crumbing infrastructure, student researchers at the University of Rhode Island are working to improve accessibility across the state in a more timely and cost effective way. Sanaz Motamedi, who earned her Ph.D. in industrial and systems engineering last week thanks to...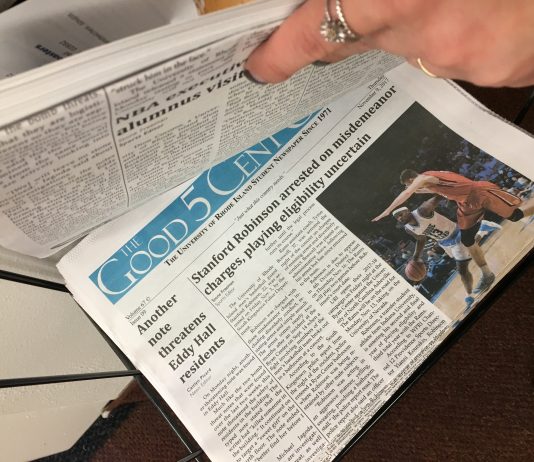 Last week The Good 5 Cent Cigar learned that a student tour guide was moving issues of the paper which they had deemed "unflattering." The student's decision to rearrange the latest issues, to be covered by others they thought to be more positive, was their own and was not...
Due to efforts of members of the Greek Life Community, thousands of dollars will be going back into rehabilitating local communities. This year's Philanthropy Week has already far surpassed their original fundraising goal of $40,000 with more charitable events to come. All of the proceeds gathered will be donated South...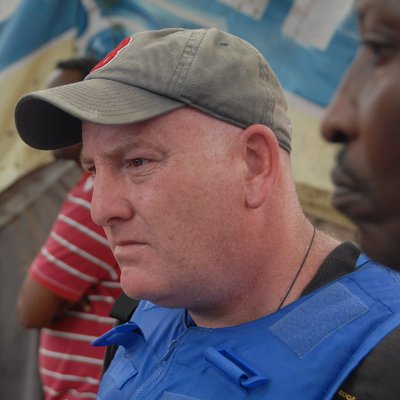 In the years since he graduated, Justin T. Brady has gone on to serve as an agent for peace, from his time in the Peace Corps to now, working for the United Nations. When Brady, '91, was accepted into the Peace Corps after graduation, he thought he'd be serving somewhere...
Students, faculty and staff at the University of Rhode Island received an email notice last Friday informing them of a level III sex offender's presence on the Kingston campus. The email, sent out by Communications on behalf of the URI Police Department, identified alumnus Lewis John Counnas of North...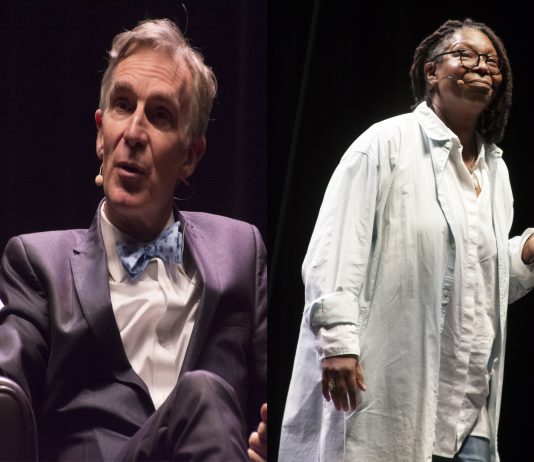 By Nicholas Bush and Allie Lewis On Friday night, scientist and TV personality Bill Nye kicked off the weekend with a discussion moderated by Judith Swift, director of the Coastal Institute, with topics ranging from climate change to the ethics of genetically modifying human traits. The discussion centered around the...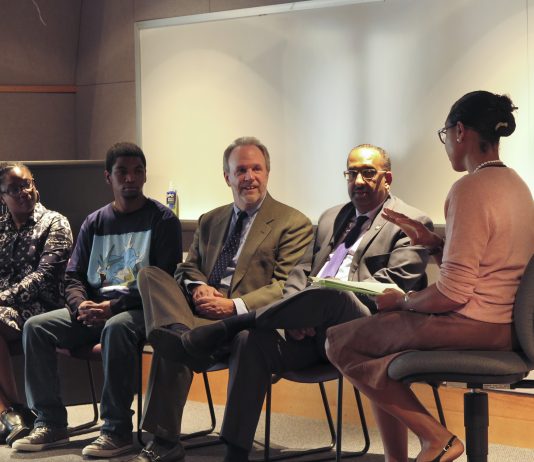 Before Flint, there was Rhode Island. Shortly before Jaylen Hayre's second birthday, a seemingly routine checkup revealed life threatening blood lead levels. Safe blood lead levels are considered to be five or less, and levels of 45 or more require treatment. Hayre's blood lead level, however, reached 180. "He was in...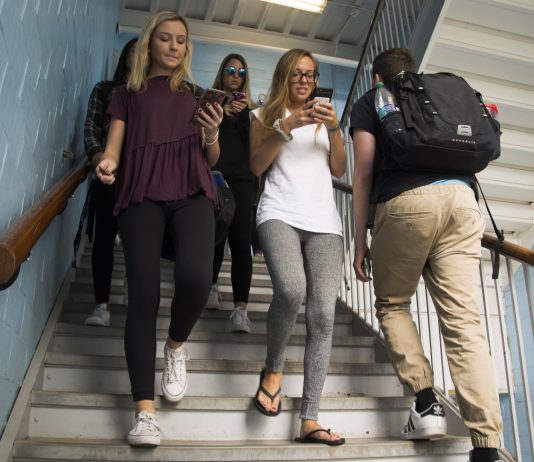 Three weeks ago, senior Nicol M. Hernandez was preparing to meet her URI 101 students for the first time, but a significant issue almost made her late. While many people cite traffic, parking or sleeping through their alarms as common excuses for being late, Hernandez had only 10 minutes to...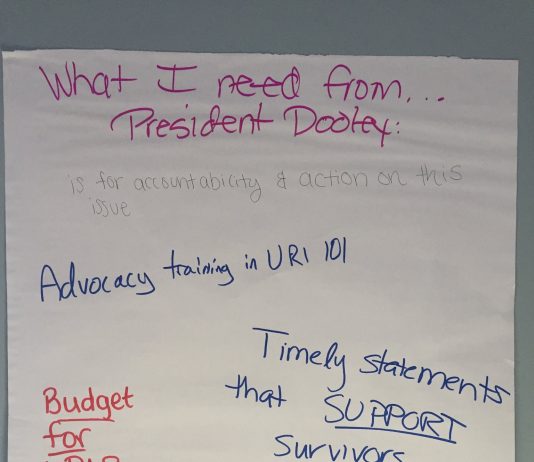 Students and faculty came together last Thursday to voice their concerns about sexual violence and rape culture at the University of Rhode Island. The event, "Speak Up, Speak Out: A General Assembly on Sexual Violence," was organized by Graduate Assistants United in response to a column published two weeks ago...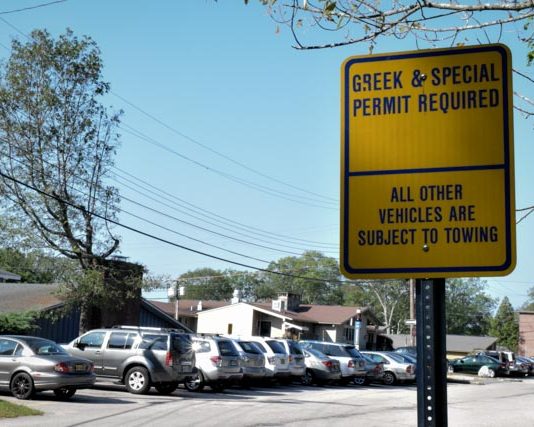 Sexual assault is an ongoing and pervasive epidemic happening at college campuses across the country - and the University of Rhode Island is not immune. According to the University's 2015 Clery Report, there were six reported sexual assaults on campus. Many instances of sexual assault, however, go unreported. Only...
More from the Cigar - Newsast