Despite the enrollment rate at the University continuing to grow, Enrollment Services says sufficient classroom space is not a concern. There are 105 general assignment classroom spaces available for use at URI. These are classrooms that are not designated for a specific department's use. In addition, space is available at...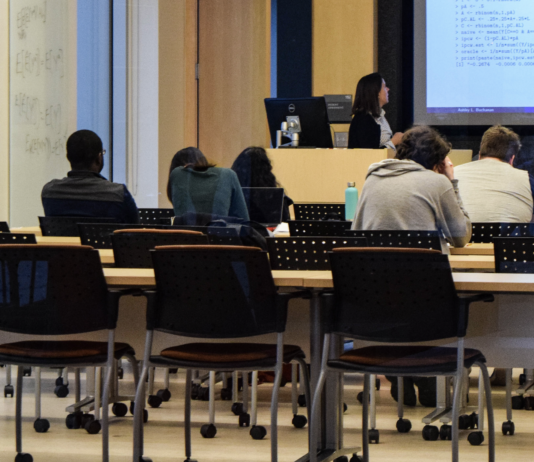 Photo by Anna Meassick | Professors have been teaching without a contract in place after the current one expired in June. Faculty at the University of Rhode Island have been working for almost a month without contracts as the faculty union and the state have been negotiating an appropriate agreement....
The state of Rhode Island has contracted two new companies to deliver bottled water to the University of Rhode Island and other higher education institutions across the state. The contract with Poland Springs, URI's previous provider, expired at the end of 2017. There were rumors that Poland...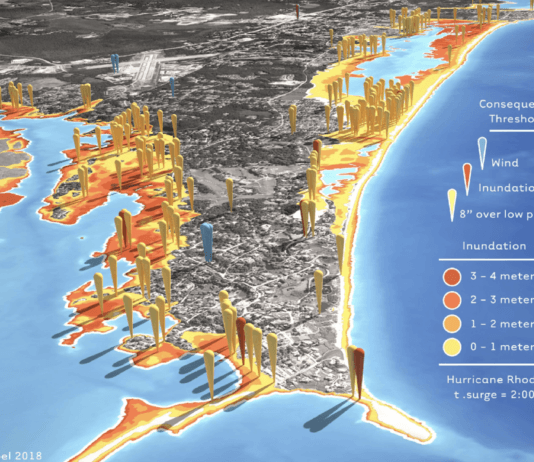 Photo courtesy of Isaac Ginis | The model demonstrates how flood waters will rise given a hurricane in the state of Rhode Island. As catastrophic hurricanes wreak havoc along the coast, a professor at the University of Rhode Island is working to develop models to predict the severity hurricanes have...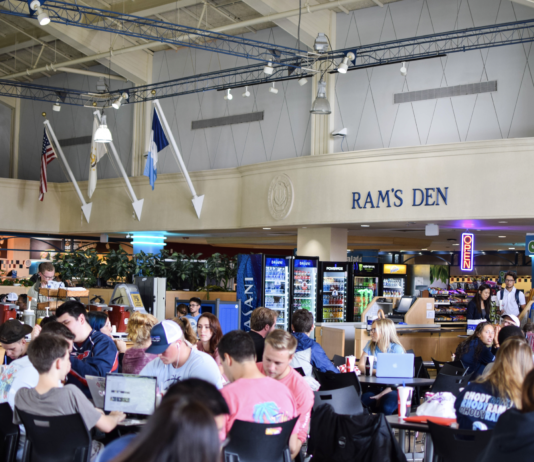 Photo by Joseph Lachance | Rams Den is now open until midnight on Wednesdays and Sundays, a big change after only being open Monday- Friday until 5 p.m. all spring semester. In an effort to offer students more on-campus dining options, the University of Rhode Island has extended the Ram's...
Hurricane Florence made landfall on Friday morning near Wrightsville Beach in Wilmington, North Carolina. Florence was a category one hurricane when it made landfall. As of Sunday night, the heaviest hit area was the southern half of North Carolina's coastline. Close to 30 inches of rain fell and over...
During the 2018 Summer Break, renovation within the Robert L. Carothers Library and Learning Commons revealed asbestos, prompting the University of Rhode Island to place multiple warning signs throughout the building. The asbestos was discovered on the second floor. Abigail Bernier, an industrial hygienist who is a member...
Hurricane Florence, a major hurricane in the Atlantic Ocean with winds of up to 125 miles per hour, is set to make landfall on the East Coast. Florence is expected to severely impact much of the South Carolina and North Carolina coast. Florence is expected to impact parts of...
By Theresa Brown and Andrew Main Swastikas and phallic images were carved in various lots around the Kingston campus The vandalism has taken place in multiple areas such as the Flag Road, Keaney, Dairy Barn and Plains Road parking lots, as well as around Fraternity Circle. Seven cases of vandalism occurred...
Students at the University of Rhode Island are now able to complete course evaluations online, a change from previous years when all course evaluations were done on paper. Chris Barrett, a senior information technologist and professor at the University, said there is a total of 72,000 evaluations posted online for...