The University of Rhode Island's Fine Arts Center's current exhibit on display, "Inter-Media," includes various art mediums that are thought-provoking. The exhibit features three outside artist work through different media. The first group of 11 pieces was created by Susan Mathews who works in clay, yarn, wool and watercolor. Nine...
The former 41st president of the United States, George H.W. Bush, has died at the age of 94. His death occurred during the night between Friday and Saturday. The Washington Post says Bush was at his home surrounded by friends and family. It was also reported that his last...
Local News: Convicted child rapist, Richard Gardner, was released from prison again last week after few weeks for allegedly using the wrong address on an official document. WJAR reported that he was released due to a judge finding him not in violation of his probation. It was also reported that...
Twelve people including at least one police officer were killed in a mass shooting at Borderline Bar and Grill in Thousand Oaks, California last Wednesday night. The New York Times reports the suspect, 28-year-old Ian Long, was found dead at the scene. Investigators believed he committed suicide. Long was...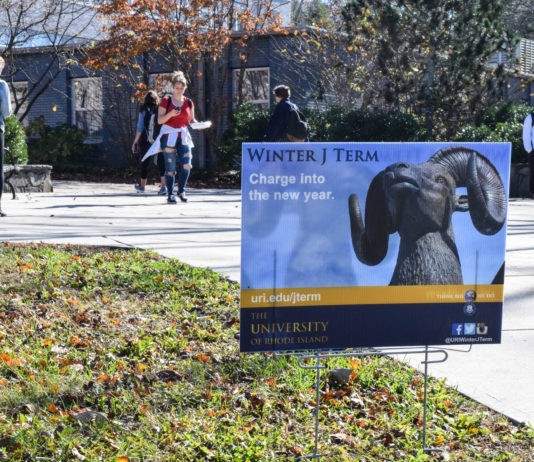 Photo by Anna Meassick | The university has been advertising for J-term with emails and signs throughout campus. Registration for winter break courses for students at the University of Rhode Island is now available on the E-campus website, including new online courses added this year, most of which can be...
After Election Day Tuesday, the results are in. Democrats will soon have control over the House of Representatives while Republicans still have a majority in the Senate. National Public Radio explains that this means starting next year, the overall control of Congress will be split instead of the House...
A deadly shooting occurred in a Pittsburgh Jewish Synagogue Saturday. Eleven people have been confirmed killed and multiple officers were wounded at the Tree of Life Synagogue. The New York Times has reported that 46-year-old Robert Bowers, the shooting suspect, has no criminal record, but had previously been posting...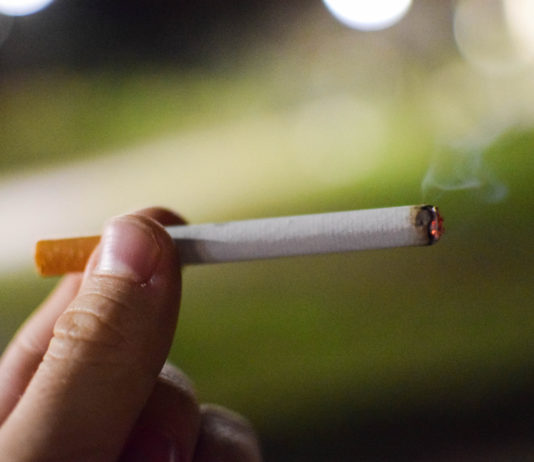 Researchers at the University of Rhode Island are looking for people to participate in a study regarding student pharmacists providing services to anyone 18 years and older who wish to quit smoking. Those who participate will meet with a student pharmacist for an interview to create an individual plan to...
Top Stories: A migrant caravan of about 7,000 Guatemalans, Hondurans and other Central Americans, is making its way north through Mexico in hopes of crossing the U.S. border.  President Trump has already made multiple controversial comments regarding it, calling the migrants "hardened criminals," and commenting that "Democrats like caravans."  The...
Clinical Assistant Professor Michelle Palmer and Professor Mary Sullivan of the University of Rhode Island have received Excellence in Nursing awards. According to the article from URI Today, Palmer has specifically been recognized as Certified Nurse Midwife of the Year while Sullivan has been named Nurse Scientist of...