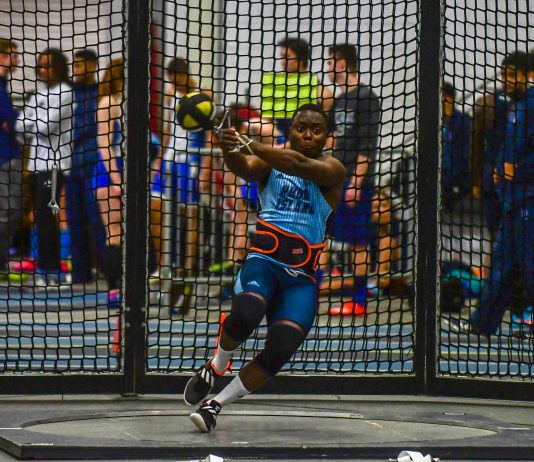 Photo courtesy of Mike Scott | Brandon Amo in action at the Sorlien Memorial Meet Imagine only competing in a sport for one year in high school and then deciding to try out for a team at the University of Rhode Island. It sounds like something out of a movie,...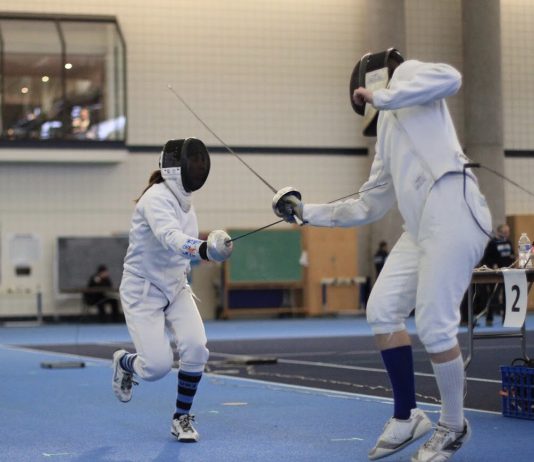 University of Rhode Island fencer Caitlin Stanton finished in third in "The Big One" tournament at Smith College. Out of 56 participants Stanton was able to battle to third place in the senior women's epee division, competing against fencers from schools all across the Northeast including MIT, UMASS, Boston College,...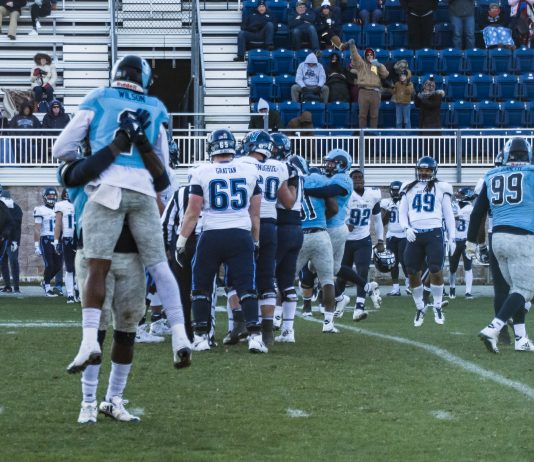 The University of Rhode Island football team dominated Villanova 20-6 for a big win on senior day. The Rams controlled the game on both sides of the ball as the defense only allowed one rushing yard on 21 attempts, while limiting the Wildcats passing game to only 170 yards.  The...
The University of Rhode Island men's rugby team fell to the University of Massachusetts 36-15 on a rainy and muddy Saturday afternoon. The 1-2 Rams looked to right the ship after losing a close game to Tufts the week before. A game against the winless Minutemen seemed like the perfect...
For the second time this year, a freshman on the University of Rhode Island's golf team has won Atlantic 10 Rookie of the Week. The first time it was Bobby Weise, this time it's Chris Francoeur's turn. Francoeur was named A-10 Rookie of the Week after an impressive performance...
In 2014 the University of Rhode Island's men's soccer team came back to beat George Mason in double overtime of the Atlantic 10 semi-finals. It was a moment that freshman Nils Leifhelm would never forget. Now a senior at URI, Nils has continued an impressive career. He has started 65...
More from the Cigar - Newsast