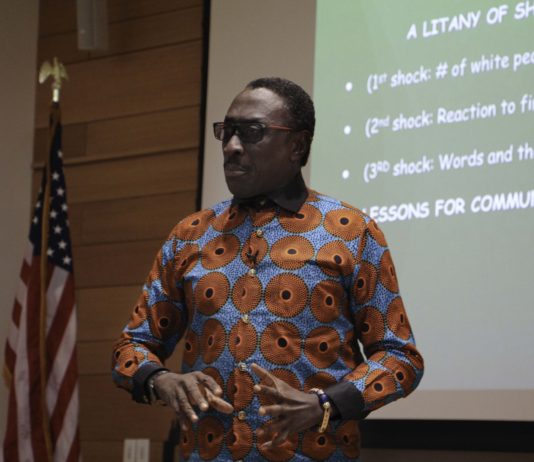 Kwaku-Sintim Misa presented on satirical communication drawing on his experience in the fields of acting and radio. | Photo by Greg Clark. Renowned Ghanaian actor, satirist and talk show host Kwaku-Sintim Misa, also known as KSM, spoke about the importance of satirical communication last...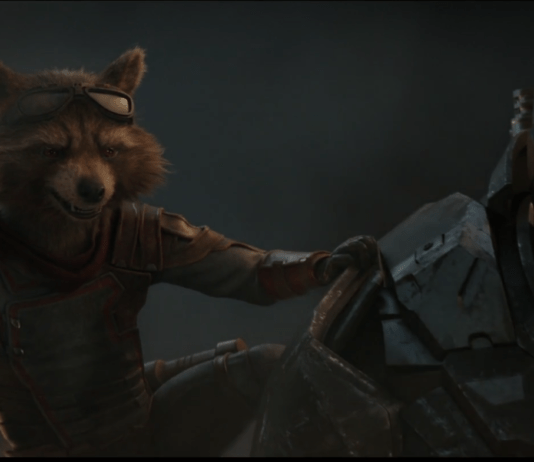 Photo courtesy of IGN. Ten years. Twenty-two movies. More than 1 billion fans all around the world. The true marvel here is how not a single soul knows anything about the biggest movie of all time: "Avengers: Endgame." Naturally, everyone comes up with the...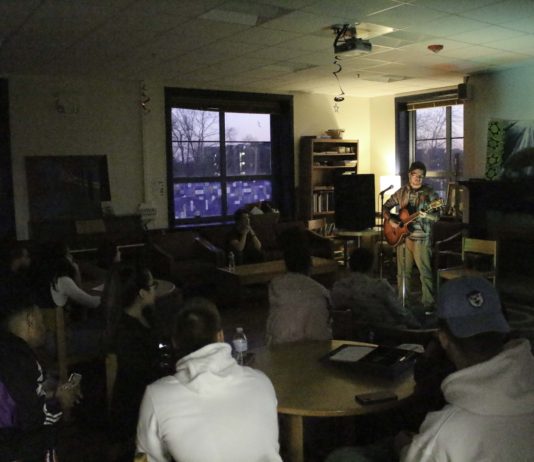 Student Nonviolent Coordinating Committee organized and performed at open mic to raise money towards child education in Nepal. | Photo by James McIntosh. The University of Rhode Island's Student Nonviolent Coordinating Committee (SNCC), hosted their first open mic night on April 3 as a...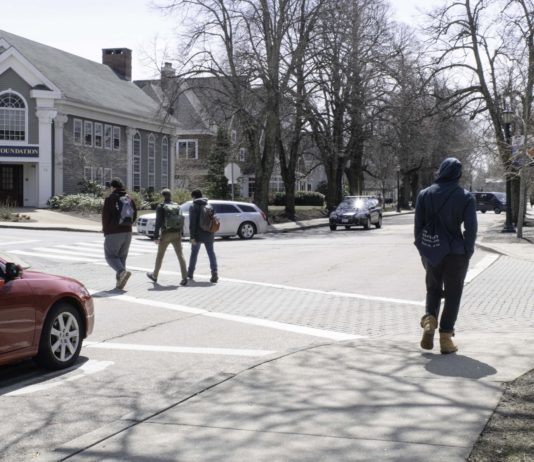 The University is looking to add a hotel to the already busy intersection of Fortin Rd. and Upper College Rd. | Photo by Anna Meassick. The University of Rhode Island is considering the addition of a hotel to Upper College Road at the top...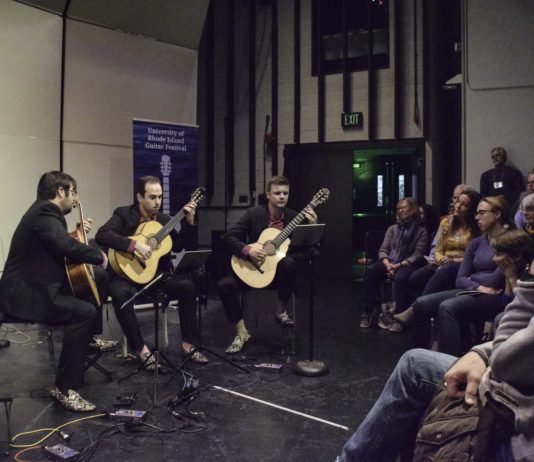 (Left to right) Scott Borg, Adam Levin and Matthew Rhode perform as the group 'The Great Necks Guitar Trio' during the last night of the guitar festival. Photo by Anna Meassick. The University of Rhode Island, in collaboration with Pump House Music Works, hosted...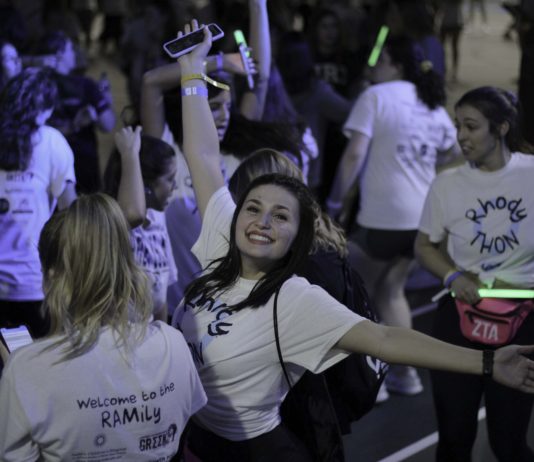 Students danced the night away to raise money for Hasbro Children's Hospital. |Photo by Greg Clark The second annual RhodyTHON fundraiser, which donates all proceeds to the Hasbro Children's Hospital, raised $292,173 on Saturday night, drastically surpassing last year's record-breaking total.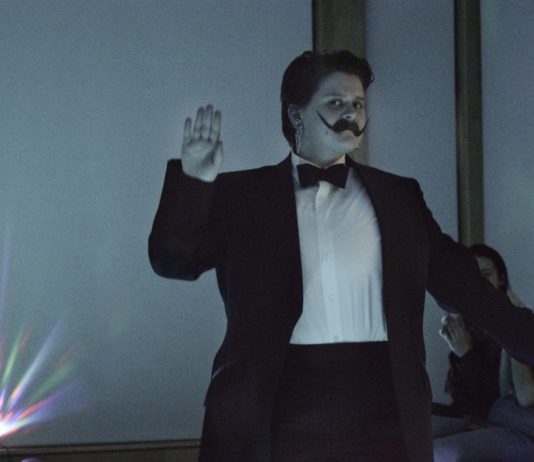 Ira Grey struts down the runway during the Ball Culture Fashion Show hosted by the Gender and Sexuality Center as part of the LGBTQ Symposium. |Photo by Anna Meassick The annual fashion show in honor of Coming Out Month, acts as an accepting and...
The University of Rhode Island is holding its 10th annual "Be 5K run/walk" for mental health awareness and suicide prevention on March 31 on the Kingston Campus. This event originally started exclusively as a walk and transformed to a 5K run. In the...
Welcome to the 21st century, where ghosts are hunted and celebrated, and the human mind is the scariest thing you have ever seen. In this age of demand for psychological thrillers, Jordan Peele keeps his audience satisfied with bone-chilling horror movies one after another. "Us" is yet...
An LGBTQ+ "Expression in the Digital Age" event took place at the University of Rhode Island's Gender and Sexuality Center on March 19. Senior honors student Nate Vaccaro presented the talk specifically on the expression of the LGBTQ+ community in the digital age....