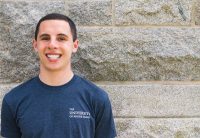 Ian is a junior at URI studying journalism and communications from Annapolis, Maryland. He is also a member of WRIU Student Radio and the Tour Guide team. He began writing for The Cigar his first semester at URI and has progressed from Staff Reporter to News Editor.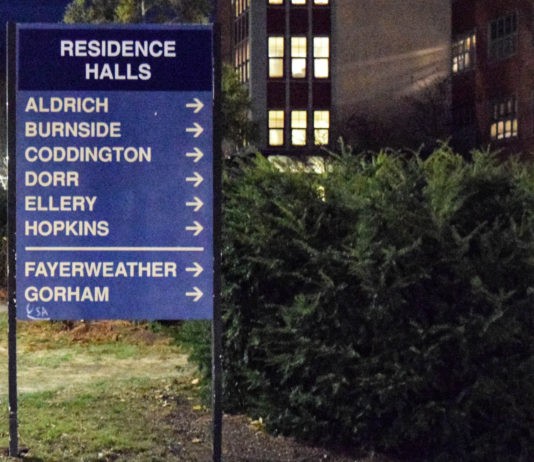 Photo by Anna Meassick | The Roger Williams Complex, home to the sophomore slums, is in the process of getting safety renovations. By Andrew Main and Ian Weiner Over the course of the last decade, the University of Rhode Island has invested $28 million into improving the fire safety of all...
URI receives no money from state or tuition for auxiliary enterprises Auxiliary enterprises at universities are self-sustaining businesses designed to reduce the cost of education and provide benefits to students. The University of Rhode Island has five auxiliary enterprises: Housing and Residential Life, Dining Services, Health Services, the Campus Store...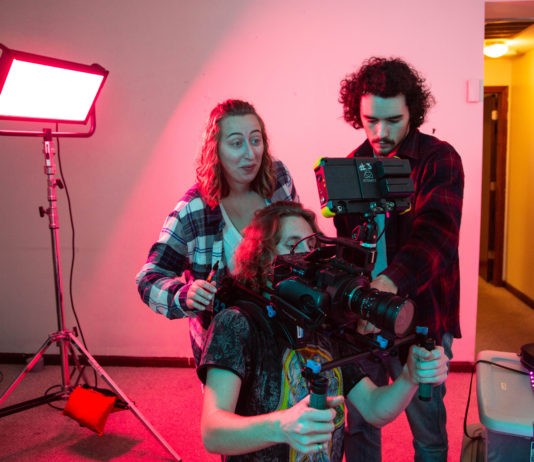 Photo courtesy of Sunny Davis. Senior, Sunny Davis works alongside her peers to direct her film "You Are the Reason." On Wednesday, Dec. 12, Sunny Davis, a senior film major, will premiere "You Are The Reason," a short film she directed this semester and has been in production since last...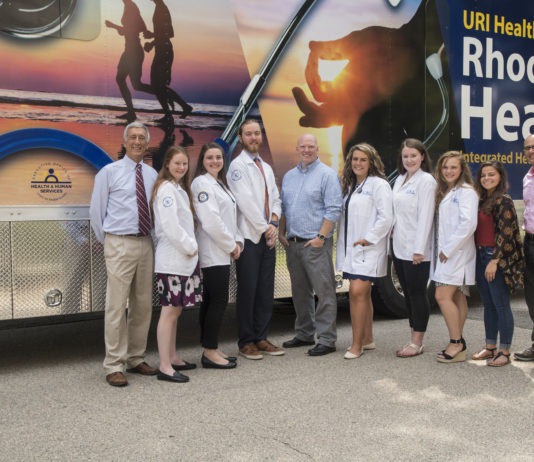 Photo courtesy of Patrick Luce. Students and faculty will be working together to provide mobile care to those in need. On Nov. 28, the University of Rhode Island will release its new Rhode to Health Mobile Unit, a vehicle that will make HIV care and treatment more accessible. The total...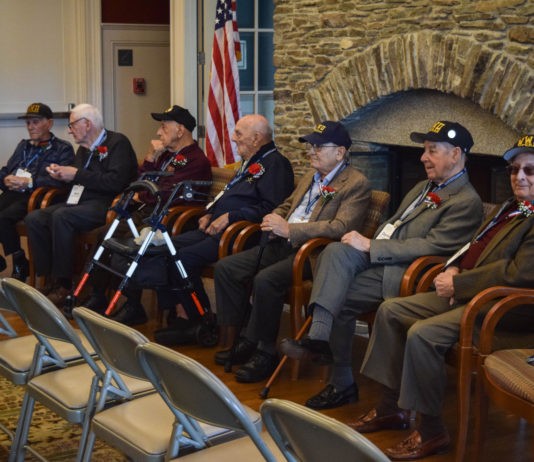 Photo by Anna Meassick | Students in PRS 340 organized for six decorated WWII veterans to speak to the URI community. On Friday, Nov. 9, the University of Rhode Island hosted six highly decorated World War II veterans in an interactive information session to retell history and share personal...
THRIVE, a student organization focused on social enterprising and change at the University of Rhode Island, is revamping the institution's structure and methods to better suit student needs. The club's main purpose is to serve as a platform for students who want to create social change by giving them...
Cigarlight Story by Theresa Brown, Nicole Wagner and Ian Weiner The University of Rhode Island has received $12 million to complete exterior renovations and improve the heating and cooling system at the Fine Arts Center. The renovations will include new masonry-brick exterior veneer to be installed on the exterior of...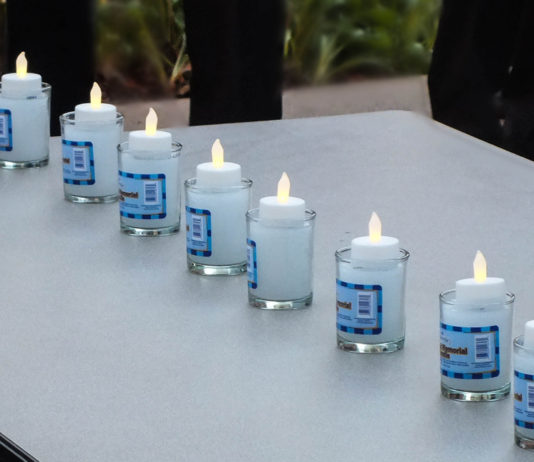 Photo by Sarah Vinci | A candle was lit for each victim of the synagogue shooting in Pittsburgh during a vigil held by the URI community on Tuesday. On Tuesday, Oct. 30, the University of Rhode Island's Hillel Center and other interfaith organizations on campus held a vigil to honor...
It's not easy dealing with life after suffering from a mass shooting. I am just one of many Jewish students here at the University of Rhode Island, and the events that occurred this past Saturday in Pittsburgh shocked me to my core. I could not believe that an anti-Semitic...
Photo by Lianna Blakeman | They Sherman Trading Room classroom features live updates of the current stock markets so students can make real time decisions. In 2001, the University of Rhode Island's Alumni Association put forth $100,000 for a mid-cap hedge fund, allowing a select group of students in the...