It was a busy weekend for the University of Rhode Island athletic teams. Contributing sports writer Sam Murray has all the updates for you about this week. Contributing Sports Reporter Ian Weiner has you covered on how the Rams cross country teams finished at the Atlantic 10 Championships. Football The football...
Playing at home for the first time in a little more than two weeks, the University of Rhode Island men's soccer team suffered an unsettling loss to Fordham this past Saturday night. After 90 minutes of play and the referee's final whistle, Fordham's two goals forced the second loss...
On October 9, University of Rhode Island men's soccer sophomore midfielder and forward, Stavros Zarakostas, was awarded Atlantic 10 offensive player of the week for the third time during his Rhody career. Originally born in Greece, Zarakostas moved to Coventry, Rhode Island when he was in first grade. Starting off...
In 2006 the University of Rhode Island men's soccer team had a very successful season, boasting 12 wins and bringing home the Atlantic 10 championship to Kingston for the fourth time within 10 years. So far this season, the men have acquired eight wins, and their last recorded loss...
One of the more cliche sayings used nowadays to inspire someone to chase after their goal is to "not let your dreams just be dreams, make them realities." Simply put, make opportunities arise through passion, and keep pressing forward. Forty-five years ago, an opportunity to coach the sport he...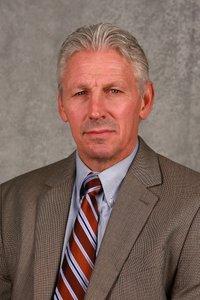 Coach Joe Augustine has helped the University of Rhode Island club hockey program acquire 574 wins since he spearheaded the program 29 years ago, which more than doubles the 268 recorded losses. Under his leadership, our club hockey team has also obtained an American Collegiate Hockey Association National Championship.        ...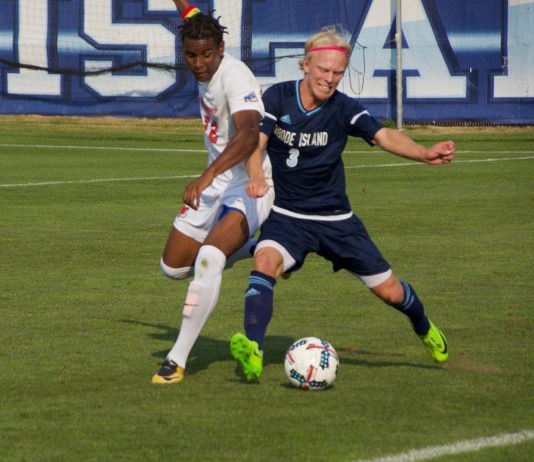 There are over 460,000 athletes in the United States that compete at the Division One level, and only two percent of those athletes will have the opportunity to move on and play for a major professional team, according to the NCAA website.  In Europe, collegiate athletics are not as...