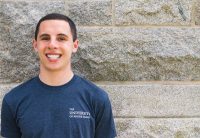 Ian is a sophomore at URI studying journalism and communications from Annapolis, Maryland. He is also a member of WRIU Student Radio and the Tour Guide team. He began writing for The Cigar his first semester freshman year and has progressed from Staff Reporter to News Editor.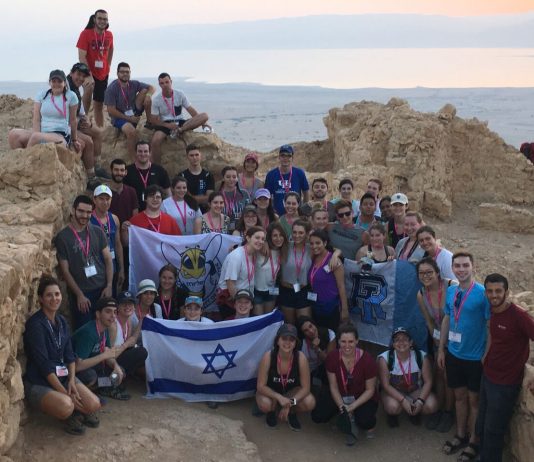 A great opportunity for Jewish URI students to visit Israel through the Birthright Israel organization. Photo courtesy of Yaniv Havusha. Jewish Students attending the University of Rhode Island will have the opportunity to embark on a nearly all-expense-paid trip to Israel this upcoming spring. The University's Hillel chapter will be...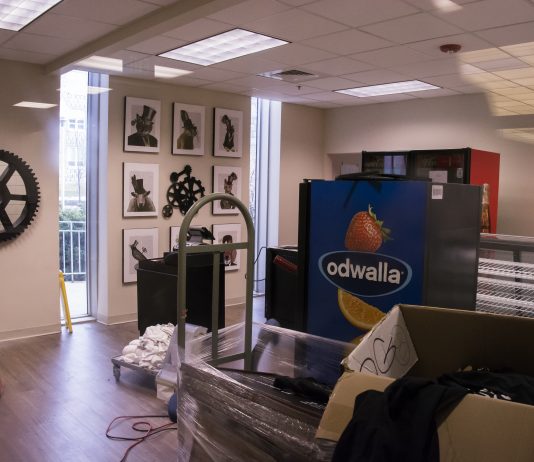 Free-standing in the 24-hour room of the Robert L. Carothers Library and Learning Commons for the last 20 years was The Daily Grind, a 20-by- 40-foot coffee space comprised of three mobile units. As the 2016-2017 academic year concluded, it seemed as if the coffee shop had run its course;...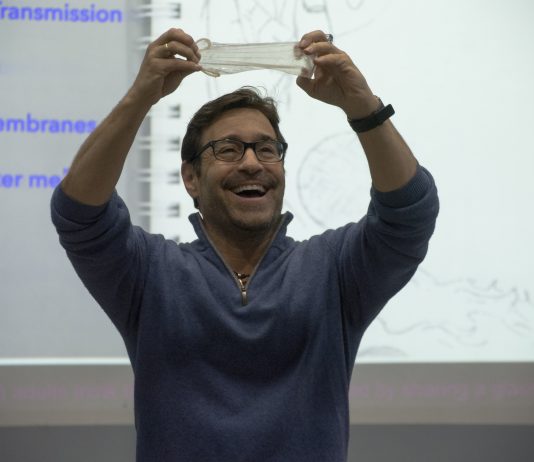 Dec. 1 is globally recognized as World AIDS Day. This past Friday, Scott Fried, an international, award-winning speaker, youth educator and HIV/AIDS advocate spoke at the University of Rhode Island. He delivered three separate presentations about true intimacy, sexual health and safe sex and an interfaith non-denominational healing service....
        One corner kick. One header. One explosion. In the twelfth minute of this past Saturday's Atlantic 10 men's soccer quarterfinals matchup against George Washington, a corner kick by sophomore Stavros Zarakostas was headed in by senior defensemen Tyler Dickson, propelling the Rams forward in the A-10...
It was a busy weekend for the University of Rhode Island athletic teams. Contributing sports writer Sam Murray has all the updates for you about this week. Contributing Sports Reporter Ian Weiner has you covered on how the Rams cross country teams finished at the Atlantic 10 Championships. Football The football...
Playing at home for the first time in a little more than two weeks, the University of Rhode Island men's soccer team suffered an unsettling loss to Fordham this past Saturday night. After 90 minutes of play and the referee's final whistle, Fordham's two goals forced the second loss...
On October 9, University of Rhode Island men's soccer sophomore midfielder and forward, Stavros Zarakostas, was awarded Atlantic 10 offensive player of the week for the third time during his Rhody career. Originally born in Greece, Zarakostas moved to Coventry, Rhode Island when he was in first grade. Starting off...
In 2006 the University of Rhode Island men's soccer team had a very successful season, boasting 12 wins and bringing home the Atlantic 10 championship to Kingston for the fourth time within 10 years. So far this season, the men have acquired eight wins, and their last recorded loss...
One of the more cliche sayings used nowadays to inspire someone to chase after their goal is to "not let your dreams just be dreams, make them realities." Simply put, make opportunities arise through passion, and keep pressing forward. Forty-five years ago, an opportunity to coach the sport he...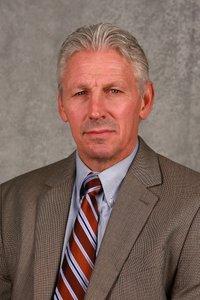 Coach Joe Augustine has helped the University of Rhode Island club hockey program acquire 574 wins since he spearheaded the program 29 years ago, which more than doubles the 268 recorded losses. Under his leadership, our club hockey team has also obtained an American Collegiate Hockey Association National Championship.        ...