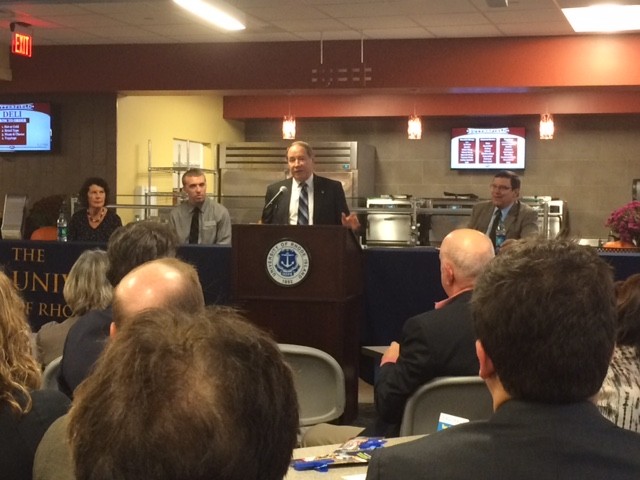 On Friday afternoon, Butterfield Dining Hall was given an official grand re-opening after the completion of the last outdoor and rooftop construction. At the grand opening University of Rhode Island faculty, staff, students and distinguished guests, including URI President David Dooley, enjoyed a wide selection of food intended to...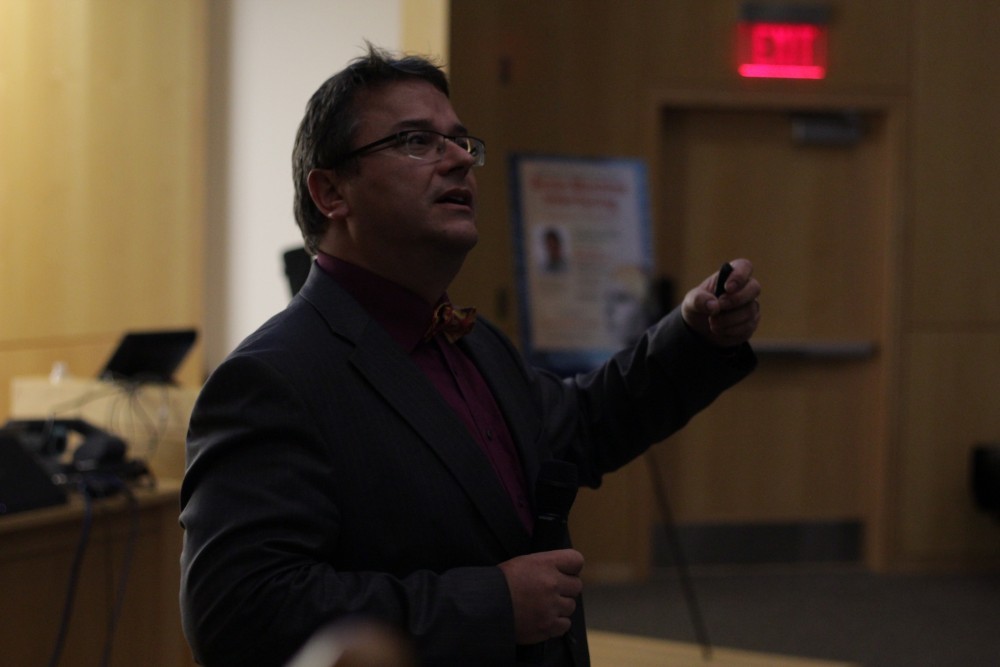 Last night Dr. Ulrich G. Hoffmann, a professor from the University Medical Center Freiburg Clinic for Neurosurgery in Germany, visited the University of Rhode Island to give a lecture on brain-machine interfacing technology. He aimed to answer the question: "Is fusing brain and machine a desirable goal? And if...
In the words of Ivy Burns, Secular URI's president, the group has a simple message to send: "We're just regular people." After witnessing the group's meeting on Monday night, it's hard to come to any other conclusion. Secular URI has only been around for four years, and Burns has been...
This Tuesday, Sept. 24, the Center for Nonviolence and Peace Studies will lead the University of Rhode Island in its celebration of the International Day of Peace. The Center encourages students to stop by the event to release any stress or tension that they may be feeling, and to...
If there is one universally understood truth among college students, it is that tuition is not cheap—and neither is on-campus housing. For many students who put themselves through college on-campus employment is their primary option, and sometimes their only option. Some students do not have transportation to commute to...