Students are surrounded by multiple dating apps like Tinder, Grindr, Match.com and Zoosk just to name a few. However, none of them are quite like Bumble. Bumble is an app used for forming connections across various different platforms. It's not just a simple dating app anymore. Bumble has three main...
By Oluwatona Campbell and Jourdan Miller On April 3, Vancouver DJ and producer, DJ Critical Hype released a 23-track Kendrick Lamar and Dr. Dre mashup mixtape titled "The DAMN. Chronic." The title of Hype's mixtape is a moniker of Kendrick Lamar's 2016, Grammy and Pulitzer Prize winning, album "DAMN." and...
A one of a kind event is coming to Providence this weekend, as the Rhode Island Black Film Festival is set to take place starting this Saturday April 14 and going through the 16th. This festival, which launched in coordination with the 50th Anniversary of Martin Luther King Jr.'s assassination,...
This last weekend the Piano Extravaganza event, featuring different University of Rhode Island and "some of the best pianists in the Northeast," took over the Concert Hall in the Fine Arts Center. This event has been a yearly event at URI since 2002. In 2002, URI approved the funding...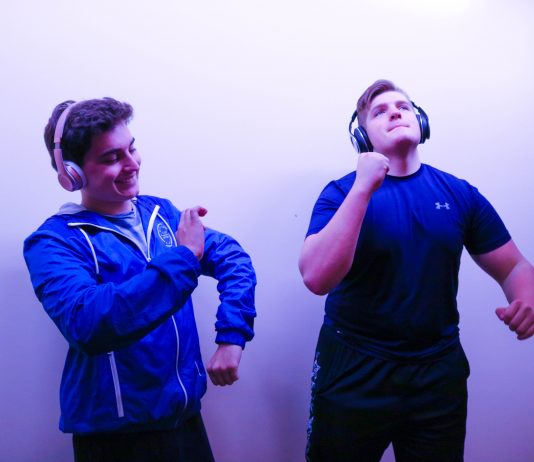 Photo by Kayla Michaud |CIGAR| Students are looking forward to a new experience that Silent Party will bring to them. A growing nightlife trend, a silent party is an event where there is music but not in a way that's expected. The Silent Party will be coming to the University of...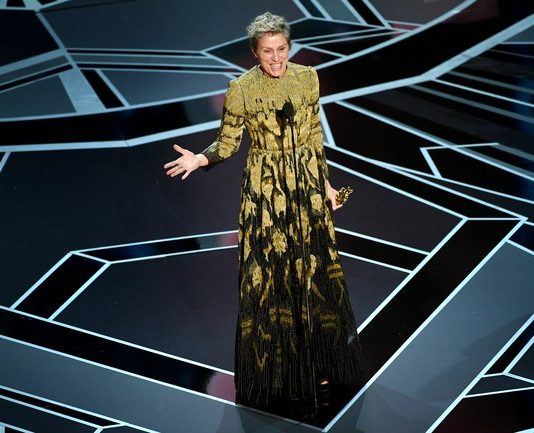 Photo courtesy of Kevin Winter | Frances-McDormand invites her female peer actors directors and writers to stand in unison during her acceptance speech for Best Actress The 90th Academy Awards were filled with numerous surprises, wins and many immortalized moments, this past Sunday. Before talking about the nominations, it's most important...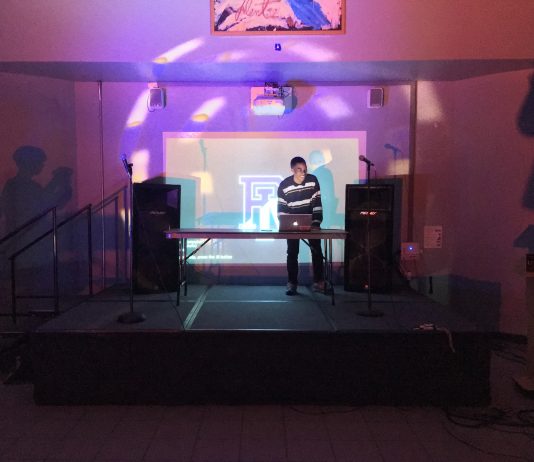 Photo by Jourdan Miller |CIGAR| Jair performing his original music during his DJ set. This past Friday night, Feb. 23, the Musician's Guild held a hip-hop concert in the Memorial Union on campus. The concert featured four main performances from Jair, Oceans Music Group, Mari Geti and Hamad. The University of...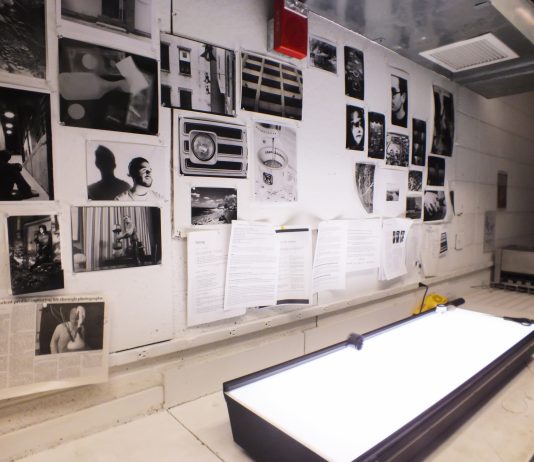 Sarah Vincii|CIGAR Darkroom photography classes will offer film students a variety of skills that can be utilized in multiple parts of the major. Photography is an important part of filmmaking, and having a grasp of the skill can improve one's cinematography. Understanding imagery is a must for all prospective film...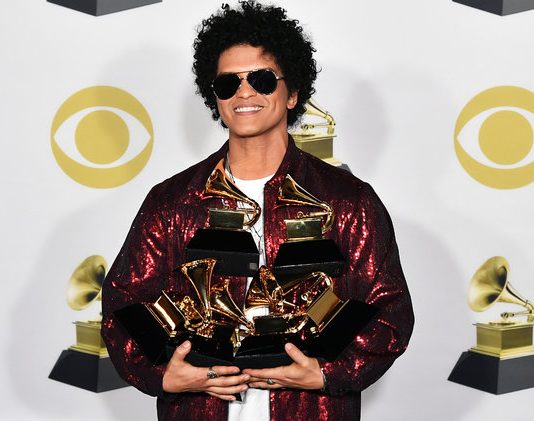 Photo courtesy of Slaven Vlasic of FilmMagic | Bruno Mars poses in the press room during 60th annual Grammy Awards at Madison Square Garden on January 28th in New York City. The Grammy Awards are regarded as the highest musical achievement, and for recording artists, it is as an acknowledgment...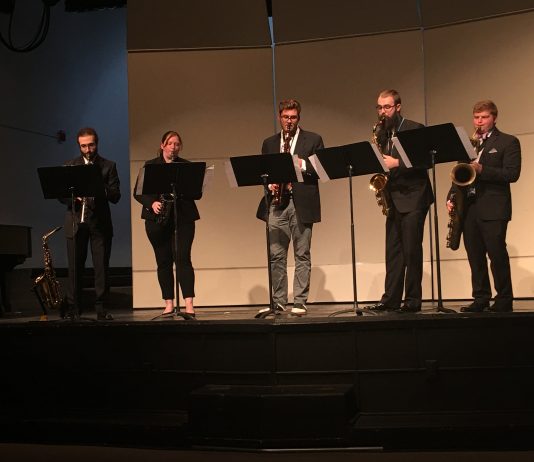 The University of Rhode Island's Music Department held a Saxophone Studio Recital on Wednesday Nov. 15, which was coordinated by Jonathan Amon and William Jones. During this recital, URI saxophone students played solo and ensemble pieces of classical and jazz music. This was the 34th event of the 2017...