Photo by Anna Meassick Thursday, Oct. 11 At 12:58 p.m., there was a motor vehicle accident on Flagg Road. A report was filed. At 10:10 p.m., a smell of marijuana was reported at Aldrich Hall. It was reportedly gone on arrival. At 10:12 p.m., a medical emergency was reported at Coddington Hall. The...
On Thursday, Oct. 9, Claudia Rankine spoke at the University of Rhode Island's 2018 Honors Colloquium about different poets and artists that affected her writing. Rankine is a writer of numerous critically acclaimed pieces, ranging from plays to poetry. Specifically, her book "Citizen: An American Lyric," is a bestselling...
Photo by Anna Meassick Thursday, Oct. 4 At 3:33 p.m., there was a motor vehicle stop made on Plains Road. An arrest was made on a warrant. Friday, Oct. 5 At 2:21 a.m., an open door/window was reported at Keaney Gymnasium. An officer deemed it clear at 2:51 a.m. At 1:24 p.m.,...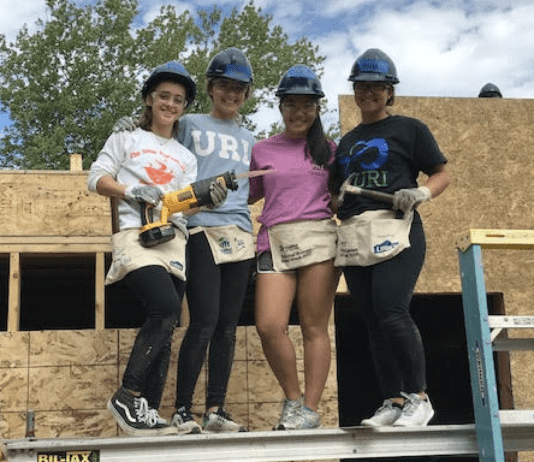 Photo courtesy of James Masse The University of Rhode Island South County Habitat for Humanity sector is celebrating their 25 years as a student-run organization with a comedy night on Nov. 2, 2018, to raise money for upcoming projects. The fundraiser will be 90 minutes, with a host, a featured act...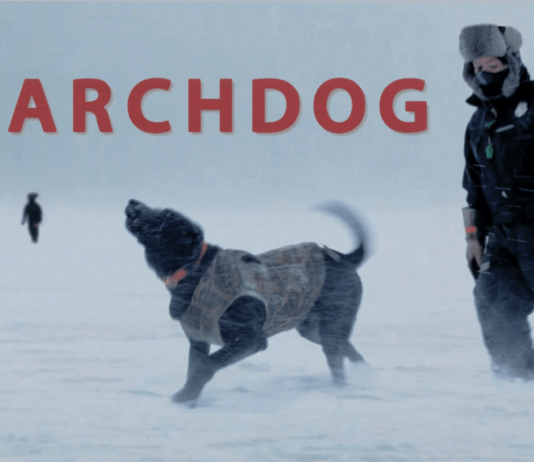 Photo retrieved from www.searchdogmovie.com In July 2018, a University of Rhode Island professor released a feature-length documentary online titled "Searchdog." "Searchdog," tells the story of a group of search and rescue specialists and the bonds they have with their canine companions as they train "unadoptable" dogs to become heroic figures....
The 70th Annual Emmy Awards broadcasted live on NBC this past Monday, Sept. 17. They were hosted by American Comedians Colin Jost and Michael Che who are regularly featured on NBC's flagship sketch show, "Saturday Night Live." This year's Emmys were dominated by the major perennial television producers, HBO and...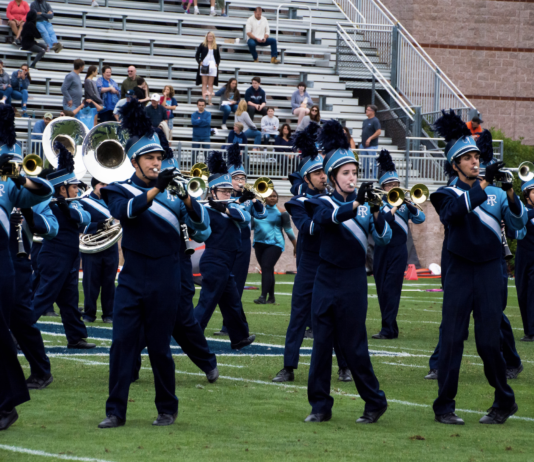 Autumn Walter | URI's Marching Band worked tirelessly to prepare for their showcase at the football game this past weekend. The University of Rhode Island's football team and marching band teamed up during the game this past Saturday, making it the first time this season that the band has played...
On Aug. 12, 2018, University of Rhode Island sophomore Alyssa Botelho received the Brownell Scholarship at the Rhode Island International Film Festival for her achievements in film. Adam Roth, associate dean of the Harrington School of Communication and Media, urged Botelho to apply for the scholarship. Roth believed she...
Students are surrounded by multiple dating apps like Tinder, Grindr, Match.com and Zoosk just to name a few. However, none of them are quite like Bumble. Bumble is an app used for forming connections across various different platforms. It's not just a simple dating app anymore. Bumble has three main...
By Oluwatona Campbell and Jourdan Miller On April 3, Vancouver DJ and producer, DJ Critical Hype released a 23-track Kendrick Lamar and Dr. Dre mashup mixtape titled "The DAMN. Chronic." The title of Hype's mixtape is a moniker of Kendrick Lamar's 2016, Grammy and Pulitzer Prize winning, album "DAMN." and...