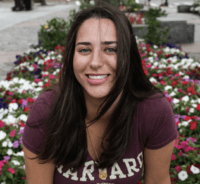 Journalism is a passion of mine that I wish to pursue professionally once I graduate. Being able to write and put the news section together for the Cigar is an incredible learning opportunity that will help me achieve my professional goals.
Right from the get-go, "Sourpuss" descriptively pulls you into the world of a college student. To kick it off, senior Mallory Wahl sets the scene of party culture that every college student has encountered-- drunk frat guys. This is when the reader starts to get accustomed to...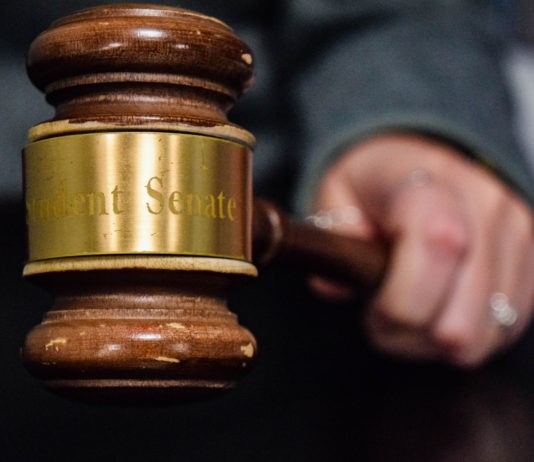 Photo by Anna Meassick | Student Senate made the decision to change terms of student organization funding. Cigarlight story by Andrew Main and Julia Moro The University of Rhode Island Student Senate has altered their policy on how student organizations receive funding following claims that their funding policies violated the First...
I had never heard of exit polls until my senior year of high school when I took Advanced Placement Government. Back then, I had a loose understanding of them and their importance. Now, I see the necessity. Exit polls are a way for journalists and political scientists to...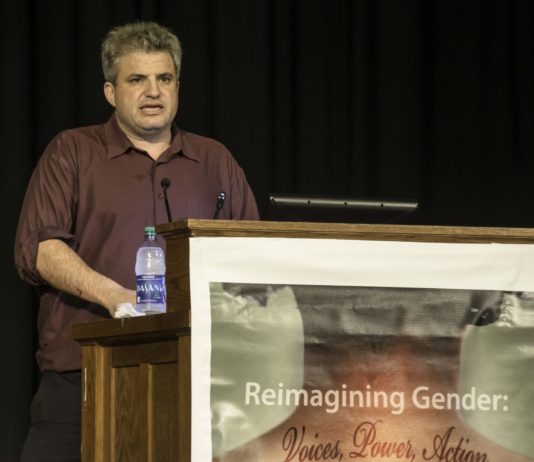 Photo by Autumn Walter | David Zirin took the stage at Edward's Hall during the sixth honor colloquium of the semester to discuss the role gender plays in athletics. At the sixth honors colloquium Tuesday night, the lecturer, a New York Times bestselling author, said that toxic masculinity in sports...
By: Lianna Blakeman and Julia Moro Never would we have imagined that we would find ourselves on a stage in front of over 100 people questioning the future Rhode Island governor and United States senator. As simple student journalists, we typically go about our days staying informed of University of...
The University of Rhode Island encouraged students and community members to engage in dialogue about mental health at the third annual Fresh Check Day event held on the Quadrangle yesterday. University College, the Counseling Center, Health Services and the Psychological Consultation Center all co-sponsored the event and were...
At the University of Rhode Island the P.L.E.A.S.E program has been presenting to URI 101 classes about relationship violence, sexual assault and stalking for the past 12 years. The group is located within the Women's Center, and is made up of volunteers. Racine Amos, the coordinator of Violence Prevention...
Photo by Anna Meassick Wednesday, Sept. 19 At 10:34 a.m., a medical emergency was called into the station at the Potter Building (Health Services) on Butterfield Road. The person was transported to the hospital after complaints of chest pains. At 5:23 p.m., a call regarding harassment was made at Ellery Hall....
Using the University of Rhode Island's Inner Space Center, NASA and the Graduate School of Oceanography are working together to explore the Pacific Ocean in hopes to search for life in space. The Inner Space Center is an international hub for ocean exploration and education. They conduct telepresence-enabled ocean...
A humanities symposium will be held on Sept. 14 at the Paff Auditorium in Providence, bringing together people of the public, students and scholars to talk about student-led protests as an important player in society. There will be three different panels throughout the day, which will all include remarks...