Julia is a sophomore journalism and political science double major from Long Island, New York. She has worked for the Cigar since her first semester at URI as a staff reporter and now holds the position of News Editor. Email: julia_moro@my.uri.edu
This year, the University of Rhode Island will be hosting a hackathon focusing on water quality issues and developing solutions to educating the public on their water supply. URI has been hosting hackathons every year put on by the Startup Program/Accelerator/ Resource Center (SPARC). This group helps startups and...
The University of Rhode Island Student Senate started off the meeting Wednesday night by approving a bill that gave a contingency grant to the Powerlifting team for their collegiate nationals competition. The team came in to talk about the event they will be attending. The President of the team,...
At the Student Senate meeting Wednesday night, multiple representatives announced their candidacy for President and Vice President. The first representatives to do so were Sam King, the current Finance Chair, and Kelly Watka, the newly elected Campus Chair. King, the hopeful president, spoke first about what traits embody a...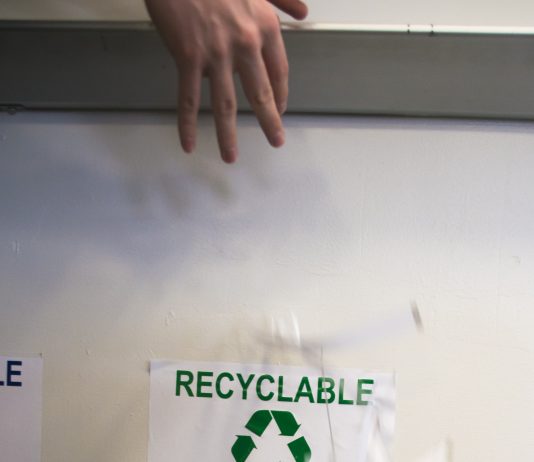 Photo by Autumn Walter Last November Mary Brennan, the recycling and solid waste coordinator for the University of Rhode Island, sent a mailing to inform faculty and students that shredded paper is no longer accepted as a recyclable and cannot be put in the skip bin hire on campus. This...
On Wednesday night, Senator Howard and Senator Schneidereit announced their candidacy for President and Vice President of Student Senate, to succeed the current President Ryan Buck and Vice President Ro Percy. The two candidates stressed that their campaign is lead by ideas and that they wish to make campus...
Thursday, Nov. 30:   At 11:53 a.m. there was a property damage complaint on Rodman Road. One of the gates was damaged; a report was filed. At 11:54 a.m. harassment was reported at Briar Lane. Someone was receiving suspicious phone calls, they were not threatening but a report was filed....
Even before it was the subject of national attention, sexual assault uniquely affected college campuses, and the University of Rhode Island is no exception. Earlier this year, senior Kelsey Santmyer wrote a column titled "Rapists shouldn't be able to hide behind their letters," where she pointed out the flawed...
Thursday, Nov. 16: At 9:54 p.m. a complaint was filed at Lower College Road. Apparently, some kids were on the RIPTA bus and started to get too rowdy. The bus driver called the police to get the students removed. At 9:45 p.m. there was a motor vehicle stop at Plains...
Wednesday, Nov. 8: At 4:34 p.m. there was a motor vehicle accident on Flagg Road. This is currently being investigated. At 1:11 p.m. a disturbance was called in from Heathman Hall. There was a verbal argument in a dorm room. A report was filed. At 5:17 p.m. there was a...
At the Student Senate meeting on Wednesday night, there was heated debate regarding revisions to Article III, which discusses the constituency of housing representatives, of the Senate Bylaws. One clause specifically bothered the members of the Student Senate. The clause stated that housing representatives were required to live in...