International: Two bombings killed 97 people on Friday in Ankara, the capital of Turkey, during a peace rally. Turkish Prime Minister Ahmet Davutoglu said that ISIS is the chief suspect in the investigation into the bombings. ISIS has not claimed responsibility for the bombings, other suspected groups include the Kurdish PKK and the...
The University of Rhode Island Democrats Club brought a group of students to Boston last weekend to see presidential hopeful Bernie Sanders address his largest crowd yet. A growing number of democrats support Sanders and a large number of college students belong to that group. Thousands of people crowded...
Walking through Memorial Park in Providence, one might come across a stone sculpture upon which is written the towns that once housed concentration camps alongside a list of 14 names. Â  Dr. William Green, the department chair of landscape and architecture at the University of Rhode Island, was prominently involved...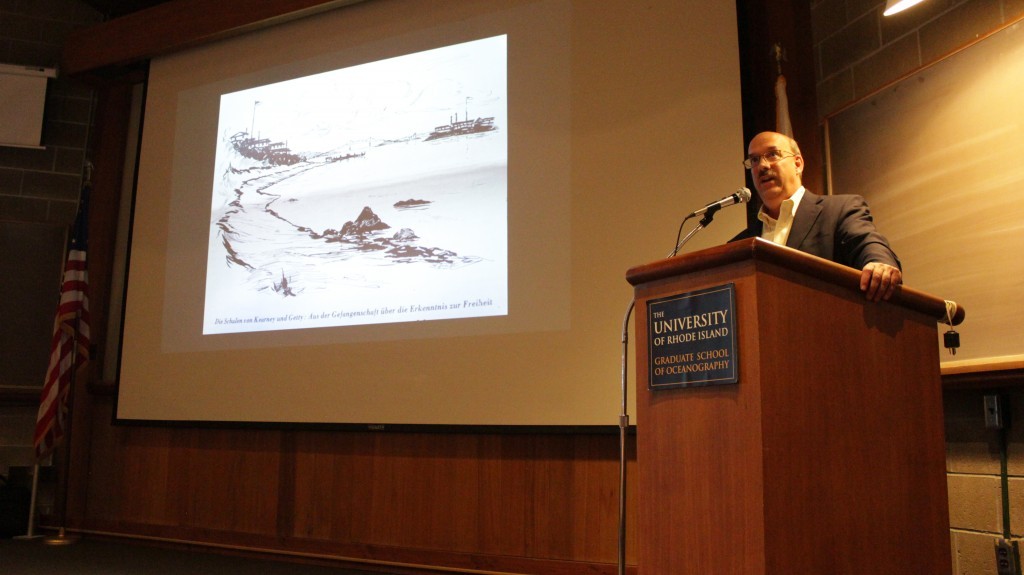 Community members gathered yesterday at the University of Rhode Island's Bay Campus for a talk about how what is now an extension of the university's campus, was once Fort Kearney, a World War II Prisoner of War camp. While war was still raging in the European and African theaters, the...