Starting last semester, communication studies students at the University of Rhode Island have the option to choose a focus area to help add structure and coherence to an increasingly diverse curriculum. Prior to last semester, the communications major had a wide variety of...
While writing this column, many of my sources wished to remain anonymous due to fear of being seen as crazy, weak, or simply not wishing to appear differently in the eyes of other people. The request for anonymity speaks volumes in relation to the lack of conversation...
The Composting Club has requested funding from Student Senate to place more composting bins on campus in an effort to get the University of Rhode Island students to dispose of food in a more sustainable way. Currently, the club has one bin at...
The University of Rhode Island will launch the BEACON Study to test a new treatment for Alzheimer's disease–marking the first time the University has ever sponsored a clinical drug trial. Beginning in April, The Ryan Institute of Neuroscience will begin to test a...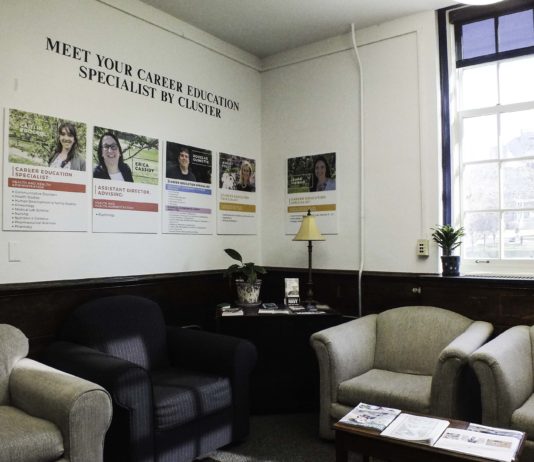 Photo by Sarah Vinci | The Career Center features team members that specialize in different fields. In addition to balancing school work, social life and sleep, students at the University of Rhode Island also face the unknown of what comes after graduation. In order to prepare for the inevitability...
After months of fundraising, lack of fancy drinks and disappointed customers, the 193 Coffeehouse has a new espresso machine, purchased entirely by an anonymous donor. As a nonprofit, student-run organization, it was difficult for the 193 Coffeehouse to come up with the money to purchase a new $2000 espresso...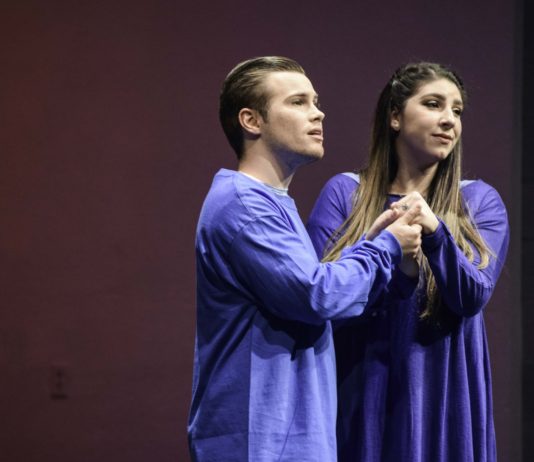 Photo by Anna Meassick | Brendon Lewis and Christina Nero perform "The Flock They Leave the Mountains" during the Opera Workshop. The University of Rhode Island Opera Workshop featured an array of opera scenes and fully staged productions with orchestra titled "Potpourri" on Sunday, Nov. 18. The performance started with...
The University of Rhode Island is celebrating International Education Week this week to enhance international awareness across campus and to support global learning opportunities both nationally and abroad. "We are a global society and it is so important to be a good global citizen," said Sheri Davis, Coordinator for...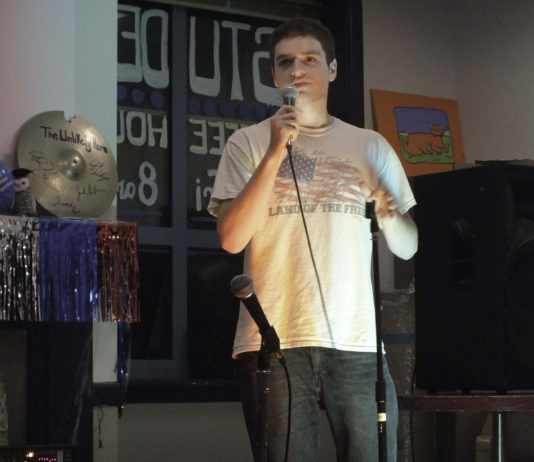 Photo by Sarah Vinci |Jay Rumas (above) partnered with ACLU and Student Senate to host an event, encouraging students to vote for the 2018 elections. Jay Rumas, a sophomore at the University of Rhode Island, paired with the URI American Civil Liberties Union and the Student Senate Cultural...
The University of Rhode Island's Harrington School of Communication has seen a significant increase in first-year journalism students since the last academic year. Last year, 85 students declared journalism as their major; this year, there are 135 students. "The Harrington School saw a 46 percent increase in journalism majors as...