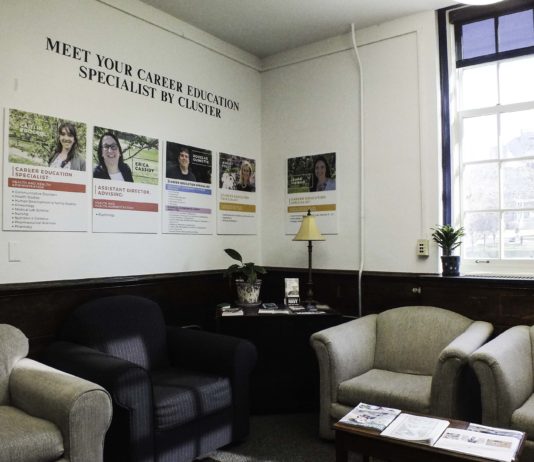 Photo by Sarah Vinci | The Career Center features team members that specialize in different fields. In addition to balancing school work, social life and sleep, students at the University of Rhode Island also face the unknown of what comes after graduation. In order to prepare for the inevitability...
After months of fundraising, lack of fancy drinks and disappointed customers, the 193 Coffeehouse has a new espresso machine, purchased entirely by an anonymous donor. As a nonprofit, student-run organization, it was difficult for the 193 Coffeehouse to come up with the money to purchase a new $2000 espresso...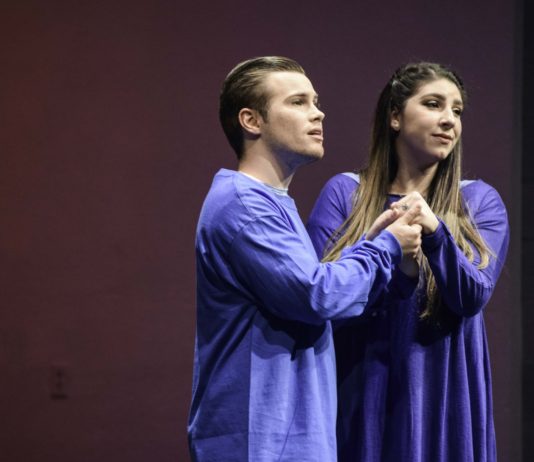 Photo by Anna Meassick | Brendon Lewis and Christina Nero perform "The Flock They Leave the Mountains" during the Opera Workshop. The University of Rhode Island Opera Workshop featured an array of opera scenes and fully staged productions with orchestra titled "Potpourri" on Sunday, Nov. 18. The performance started with...
The University of Rhode Island is celebrating International Education Week this week to enhance international awareness across campus and to support global learning opportunities both nationally and abroad. "We are a global society and it is so important to be a good global citizen," said Sheri Davis, Coordinator for...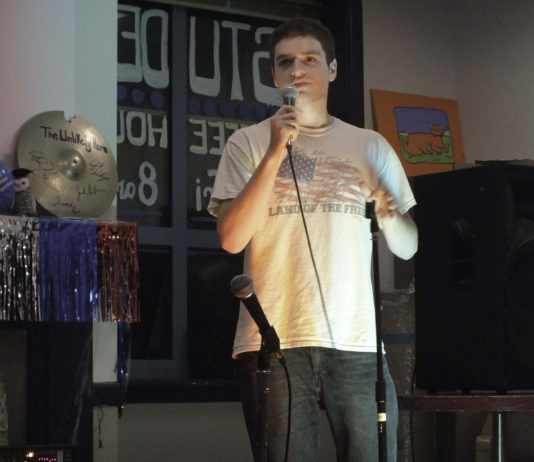 Photo by Sarah Vinci |Jay Rumas (above) partnered with ACLU and Student Senate to host an event, encouraging students to vote for the 2018 elections. Jay Rumas, a sophomore at the University of Rhode Island, paired with the URI American Civil Liberties Union and the Student Senate Cultural...
The University of Rhode Island's Harrington School of Communication has seen a significant increase in first-year journalism students since the last academic year. Last year, 85 students declared journalism as their major; this year, there are 135 students. "The Harrington School saw a 46 percent increase in journalism majors as...
In the University of Rhode Island's March 2018 Political Science newsletter, Professor Brian Krueger writes, "Disagreeing with mutual respect, listening with the intention to learn about others, and an openness to new ideas and evidence seems quaint, weak or worse, a betrayal to your political tribe." According to a 2016...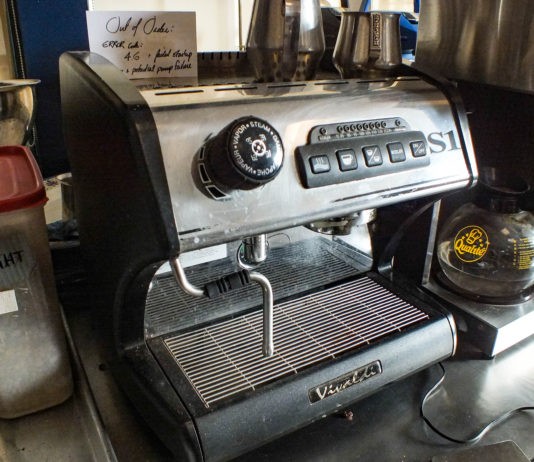 Photo by Sarah Vinci| The espresso machine in The 193 Coffee Shop broke suddenly last year, limiting the amount of drinks served by the cafe. The 193 Coffeehouse, a student-run cafe in the Memorial Union, is raising money to buy a new espresso machine that broke last year. On the...
Influenza vaccinations are being offered to the students of the University of Rhode Island at multiple locations across campus. According to the Center for Disease Control, an estimated 200,000 people are hospitalized from the flu each year, exemplifying the importance of getting vaccinated to protect yourself and others. "Everyone should...
For over 10 years, Nasser Zawia, a professor of pharmacy at the University of Rhode Island has researched how early childhood lead exposure can contribute to Alzheimer's disease. According to the Center for Disease Control, Alzheimer's is the most common type of dementia that begins with mild memory loss...