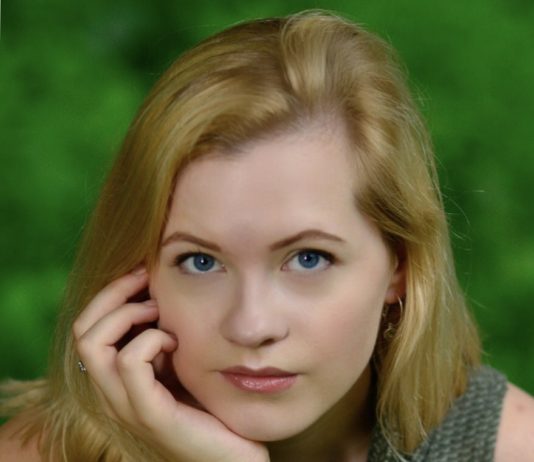 Photo courtesy of Emily Carter. Two University of Rhode Island theatre students competed for the Irene Ryan Acting Scholarship as part of the Kennedy Center American College Theatre Festival and made it to the semi-finals. Fifth-year senior John Cunha and junior...
A play with an all-female cast and a classic romantic comedy musical will be splitting center stage for the University of Rhode Island's Spring 2019 Theater Season. The first mainstage production of the semester, "The Wolves," revolves around an all-female soccer team and...
The University of Rhode Island will celebrate Black History Month this February with a series of events to celebrate black poetry, art, film and culture. The Multicultural Student Services Center kicked off the month on Feb. 5 with the annual luncheon for Martin Luther...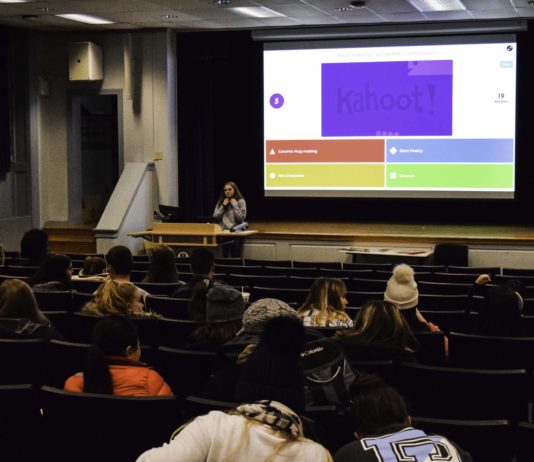 Photo by Anna Meassick | Students had the opportunity to play trivia games and win prizes before a showing of Crazy Rich Asians. The Student Entertainment Committee hosted a free screening of "Crazy Rich Asians" as part of their Winterfest week on Dec. 4 at 7 p.m. in Quinn Auditorium. This...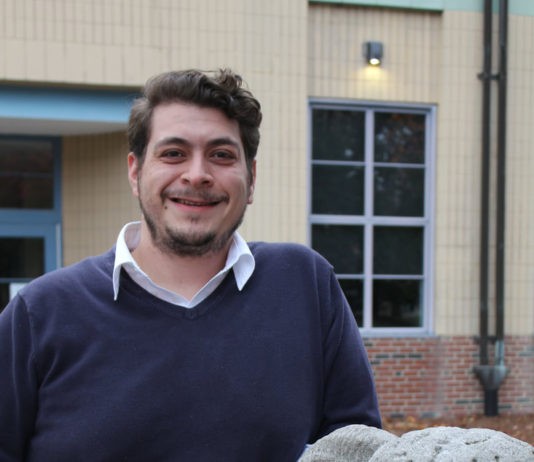 Photo courtesy of Hillel. The University of Rhode Island's Hillel Center welcomed their new Jewish Student Life director Michael Schreiber on Nov. 12 right in time to begin planning for holiday celebrations. This time of year is very busy for the Hillel Center, as the first day of Hanukkah began...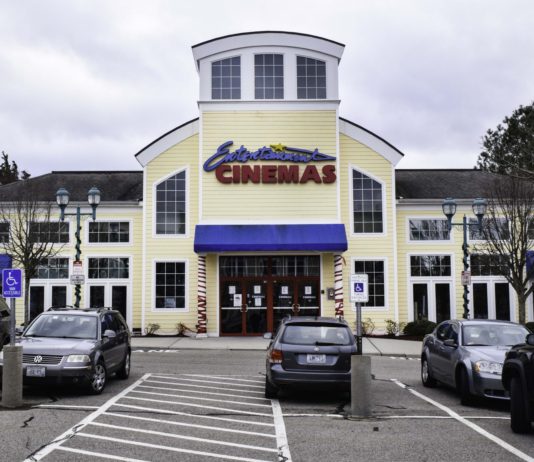 Photo by Anna Meassick | Entertainment Cinemas is the nearest movie theater to campus. As a freshman at the University of Rhode Island who lives on campus and doesn't own a car, I have found going to the movies is much more difficult in comparison to when I am back...
Paul Larrat, the current Dean of Pharmacy at the University of Rhode Island, grew up with dreams of being an astronaut before he ever thought about joining higher education. He holds three degrees from URI in business and pharmacy as well as a Ph.D from Brown University in Epidemiology....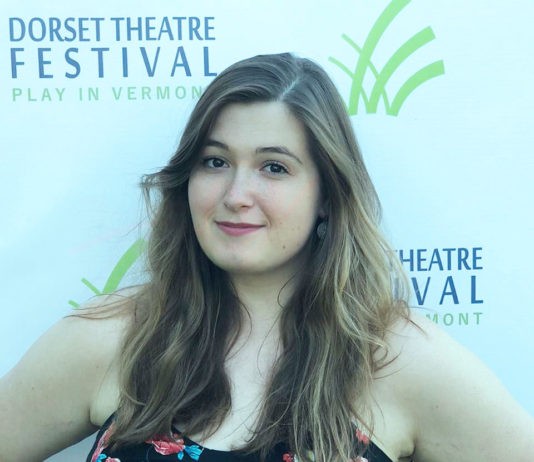 Photo courtesy of Meg Hamblen University of Rhode Island senior Megan Hamblen directed the University's production of "Time Stands Still" with great success the weekend of Nov. 2. Over the summer, Hamblen read around 25 plays trying to find the perfect one to direct this fall and stumbled upon "Time Stands...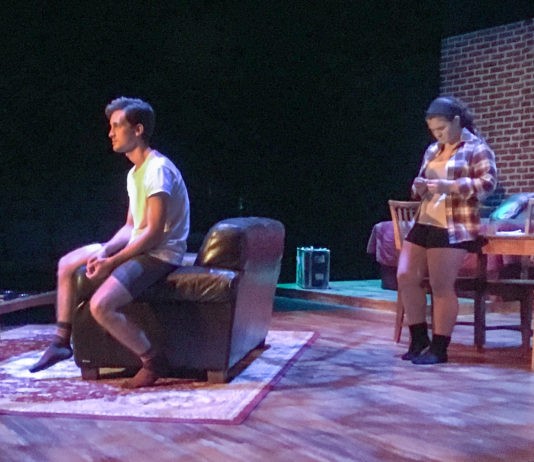 Photo by Greg Clark | Valerie Ferris and Matthew Oxley portrayed Sarah and James in the emotional play. Audiences enjoyed free admission to the student-run production of "Time Stands Still" from Nov. 2 to Nov. 4 in the J Studio of the Fine Arts Center. The play tells the story of...
When the film "The Hate U Give" was wide-released in theaters on Oct. 9, I eagerly rushed to go see the adaptation of one of my favorite books, crossing my fingers that it would live up to the writings of Angie Thomas. In both the book and the film,...