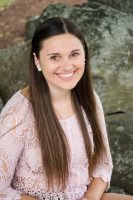 Kayla is a sophomore Film and Journalism double major who started writing for the Cigar the beginning of her freshman year. Outside of the Cigar, Kayla works as a Speaking Center Tutor and a Harrington School Brand Ambassador on campus and enjoys photographing events, playing the cello and the ukulele. Email: kayla_michaud@my.uri.edu Twitter: Kayla_Eileen18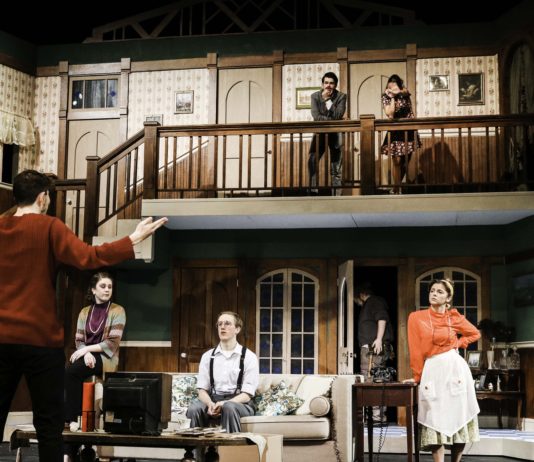 Photo by Kayla Michaud | Student actors excel in their opening night performance. URI students get the audience laughing during their opening night performance of 'Noises Off' Take seven quirky characters, doors that never open or close when they're supposed to, several plates of sardines, every possible problem that could go...
When deciding to pursue a career in the fine arts, there often comes a stigma and a question if the decision to do so is practical. However, University of Rhode Island fine arts department chairs don't find it necessary to question the practicalities of obtaining a degree in theater,...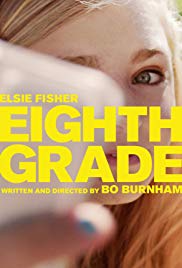 Photo taken from IMDb Twenty-eight-year-old American comedian Bo Burnham's decision to start directing was nothing but a good one, as he recently gave the entertainment industry what it's been missing: a film that portrays the reality of a young teen accurately. Burnham's film "Eighth Grade" is the epitome of the...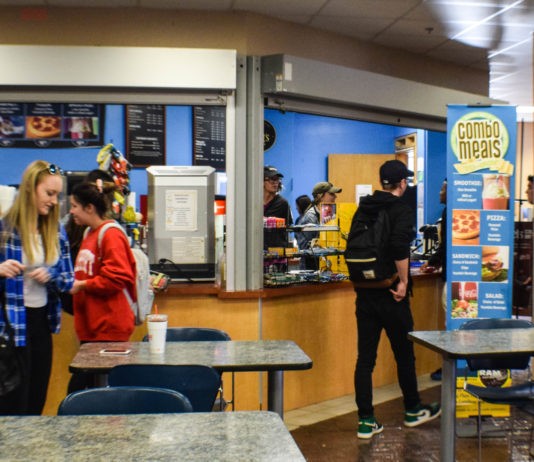 Photo by Joseph Lachance | Ram Escape fell victim to a fruit fly infestation, causing employees to kill off the flies during their shifts. Article by Andrew Main and Kayla Michaud Flies in Ram Escape have caused the University of Rhode Island's Dining Services to take action to improve sanitary measures....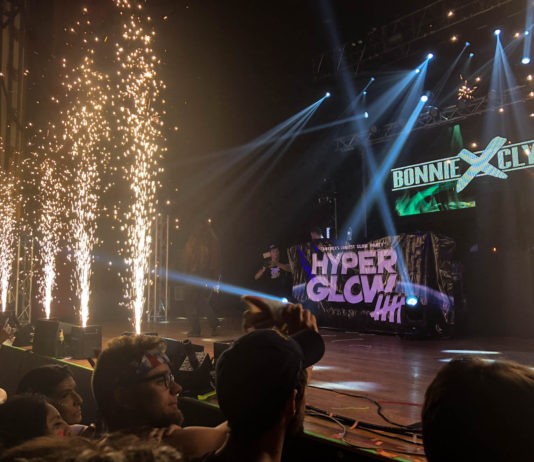 Photo by Greg Clark | Hyperglow is one of the largest glow parties in the Nation. A University of Rhode Island student performed at America's fifth largest glow party this past Saturday night at the Strand theater in Providence. This was senior Alden Jenkins' third-year DJing at Hyperglow. Including last night,...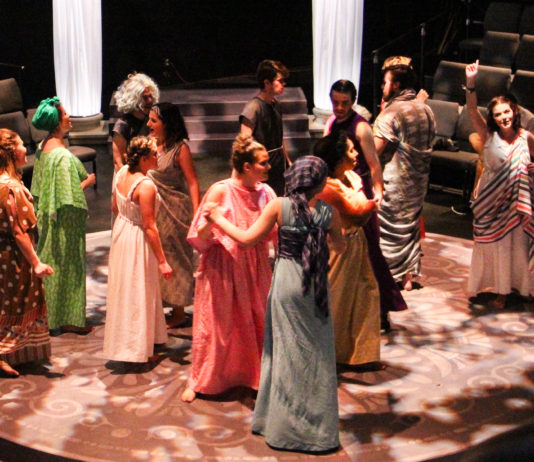 Photo by Greg Clark | "Women and War" was performed in the round to allow a deeper connection to the audience, creating an emotional rollercoaster. Going from having an audience uncontrollably laughing to having tears roll down their cheeks within one show is a difficult challenge. However, it is...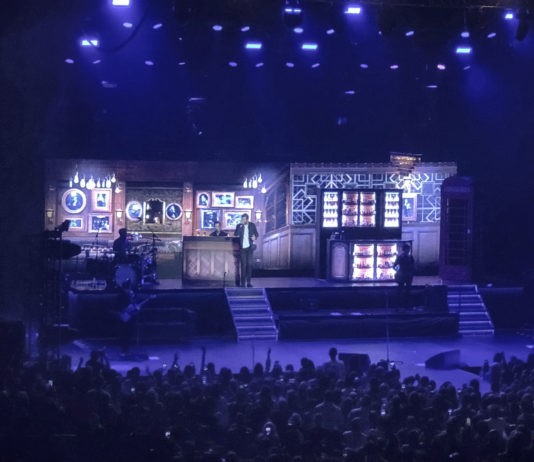 Photo by Jake Kraus | Brett Eldredge performed to a rowdy crowd on Oct. 11. When purchasing a ticket for Brett Eldredge's The Long Way tour, fans were likely expecting a fun night out full of country music. What they probably weren't expecting was for Eldredge to bring out his...
Three University of Rhode Island theater department alumni have rejoined each other to collaborate on the first show of the season, "Women and War." Kira Hawkridge, URI alumna of 2012, is the director; Renee Surprenant, URI alumna of 2010, is the set designer; and Max Ponticelli, URI alumnus of...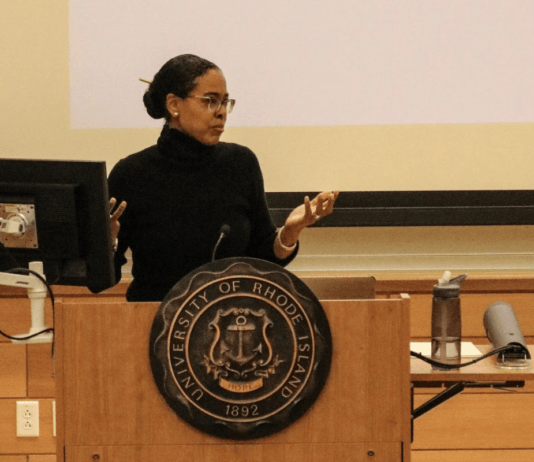 Photo by Kayla Michaud | Director Kendall Moore discusses the choices she made in composing the film. The documentary "Can We Talk?" sheds light on the difficulty of having conversations with underrepresented people of color in the STEM field at its screening last Thursday. This documentary gives the audience a chance...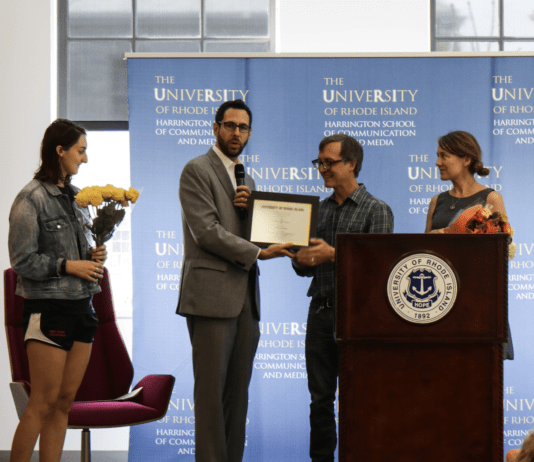 Photo by Kayla Michaud | Carpenter and Carlson were awarded plaques in recognition of their artistic excellence. The Harrington School of Communications and Media held a reception last Friday for Ranger Hall's recent art exhibit "FREEZE." This exhibit was completed on the walls of the Ranger Hall living room last...