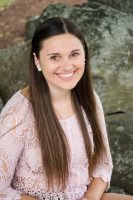 Kayla is a sophomore Film and Journalism double major who started writing for the Cigar the beginning of her freshman year. Outside of the Cigar, Kayla works as a Speaking Center Tutor and a Harrington School Brand Ambassador on campus and enjoys photographing events, playing the cello and the ukulele. Email: kayla_michaud@my.uri.edu Twitter: Kayla_Eileen18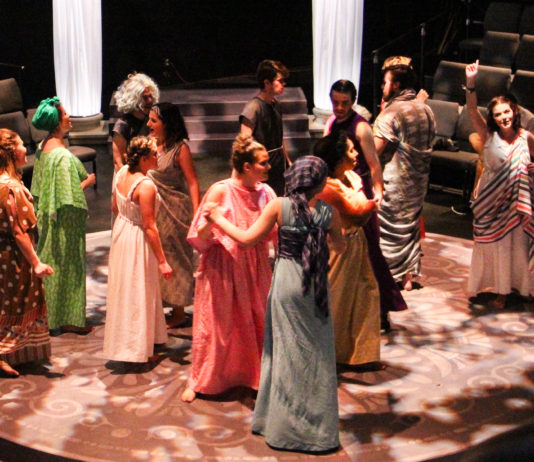 Photo by Greg Clark | "Women and War" was performed in the round to allow a deeper connection to the audience, creating an emotional rollercoaster. Going from having an audience uncontrollably laughing to having tears roll down their cheeks within one show is a difficult challenge. However, it is...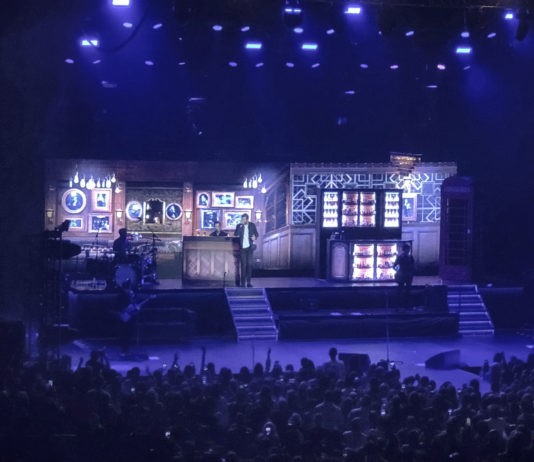 Photo by Jake Kraus | Brett Eldredge performed to a rowdy crowd on Oct. 11. When purchasing a ticket for Brett Eldredge's The Long Way tour, fans were likely expecting a fun night out full of country music. What they probably weren't expecting was for Eldredge to bring out his...
Three University of Rhode Island theater department alumni have rejoined each other to collaborate on the first show of the season, "Women and War." Kira Hawkridge, URI alumna of 2012, is the director; Renee Surprenant, URI alumna of 2010, is the set designer; and Max Ponticelli, URI alumnus of...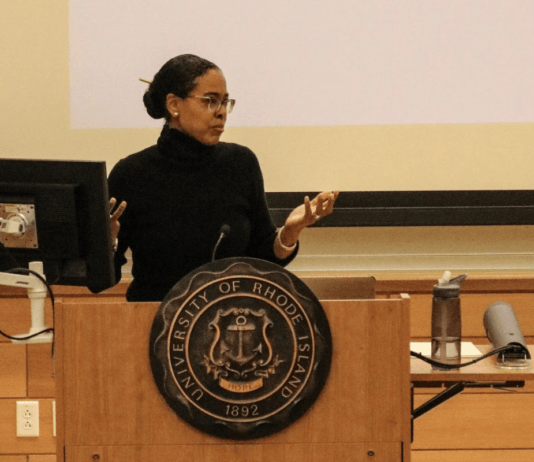 Photo by Kayla Michaud | Director Kendall Moore discusses the choices she made in composing the film. The documentary "Can We Talk?" sheds light on the difficulty of having conversations with underrepresented people of color in the STEM field at its screening last Thursday. This documentary gives the audience a chance...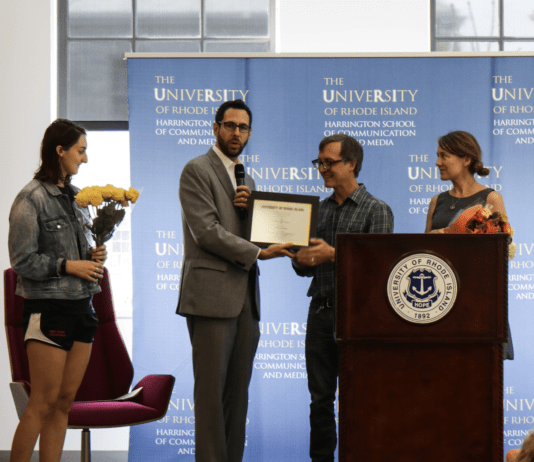 Photo by Kayla Michaud | Carpenter and Carlson were awarded plaques in recognition of their artistic excellence. The Harrington School of Communications and Media held a reception last Friday for Ranger Hall's recent art exhibit "FREEZE." This exhibit was completed on the walls of the Ranger Hall living room last...
After finishing up my first year at the University of Rhode Island as a film major, I was eager to spend the summer gaining experience that would further my future career. I took advantage of the opportunities I received both in my hometown of Billerica, Massachusetts and in Rhode...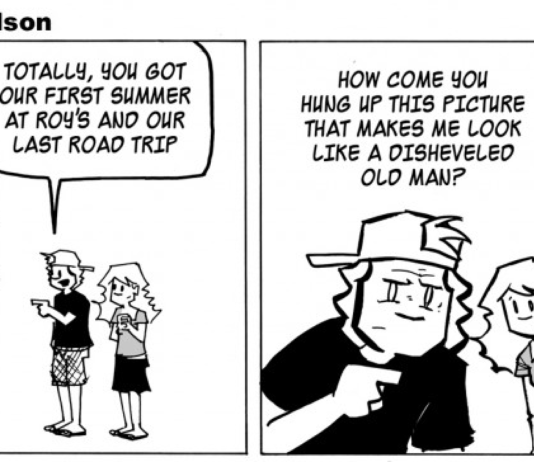 Comic courtesy of Will Wilson, who used to provide comics for the Good Five Cent Cigar. Former Cigar cartoonist Will Wilson received two Eisner Award nominations for his published comic strip collection, "Wallace the Brave." The Eisner Awards are given out in the comic industry and are often referred to...
The University of Rhode Island's Art and Art History Professor Robert J. Onorato restored a 17th century neighborhood in Newport into Virtual artform. What started out to be a project to restore a 17th century Newport house, ended up becoming a much larger project when Onorato decided to restore...
A documentary released in January of 2018 shows the unique hardships kids with an incarcerated parent go through and how prisons can sometimes remedy those struggles. Director Denali Tiller's work, Tre Maison Dasan, takes place over the course of three years and is centered around three young boys,...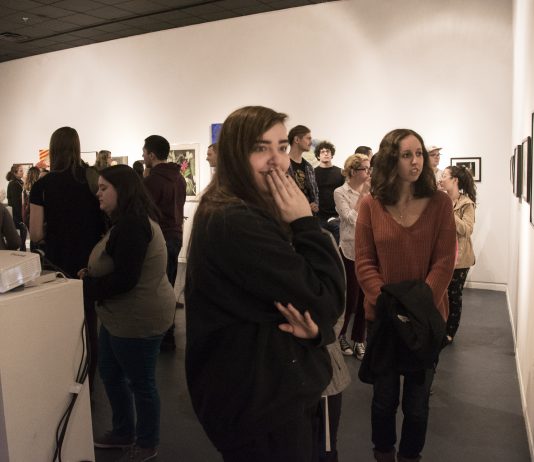 Photo by Autumn Walter |CIGAR| Many students who took classes through the University of Rhode Island's Fine Arts Program have been fortunate to have had their artwork selected for  this year's Annual Juried Student Exhibition. The artwork was put on display on April 4 and will remain on display until...