Something really cool about the University of Rhode Island is that we are a big-time Division 1 university with an immense amount of resources and connections at the grasp of our fingertips. But at the same time, this kind of environment is unique because we have the ability to create our communities and connections due to being smaller. I have always enjoyed being a member of the Cigar because you put your skills to the test. It's your chance to take a chance, grow, learn and become better. Being the newscast editor/director/person in charge allows me to show my passion for my career and transfuse that passion in others. URI and the Cigar have the chance to put journalism on the map - there is no reason why we can't be the next Syracuse or Emerson or big-time known school. Taking things like this seriously and being passionate about them will take us to higher levels into our professional careers.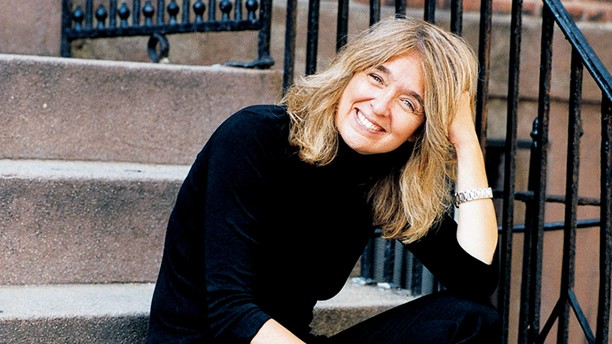 University of Rhode Island alum Ann Hood became a successful writer almost overnight. The Trans World Airlines, TWA, flight attendant turned New York Times Bestselling author credits her success to a sense of adventure and her incredible professors. "In order to be a writer, I thought I needed adventure," Hood...
Known for his success hosting Animal Planet's series, "The Planet's Funniest Animals," and Entertainment Magazine's show, "The List," Emmy award winner Matt Gallant ties his triumph back to his days at the University of Rhode Island. Raised in Connecticut, Gallant said he came into college very shy. After graduating in...
In light of the recent election, many individuals have felt either unsettled or concerned about the newest President-elect and the world's general reliance on media identity. For those feeling confused or anxious about the future of America, Professor Eske Møllgaard has revamped his philosophy course: Recent European Philosophy (PHL...
Rather than searching for a job after graduation this spring, one University of Rhode Island senior will head to Cameroon to begin her service in the Peace Corps. Having earned her bachelor's degree in Environmental Science and Management at URI, Providence native Frances Vasquez will put her knowledge to the...
As new students settle into the new school year, some upperclassmen Rams were asked to reflect on why they chose to attend the University of Rhode Island. Sara Ryan Senior – Communication Studies KR: What did you think of URI before applying here? SR: I really didn't want to go here at first...