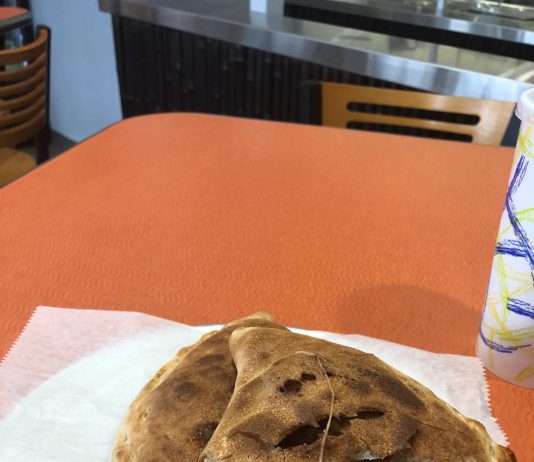 Photo by Laura Weick |CIGAR| A new restaurant in town, Davo's offers students another option for their loved calzones. When I first heard that a restaurant specializing in calzones called Davo's Calzones and Wraps would be replacing the Hawaiian eatery Flat Waves in the Emporium, I was admittedly a bit disappointed....
The University of Rhode Island acapella group, Rhody Rhapsodies put the 'fun' in fundraising on Saturday, April 14 with a Mario Kart tournament fundraiser. The tournament was played on the Nintendo Switch and began at 6 p.m. and end at 9 p.m. Admission cost $5 for most participants, but was...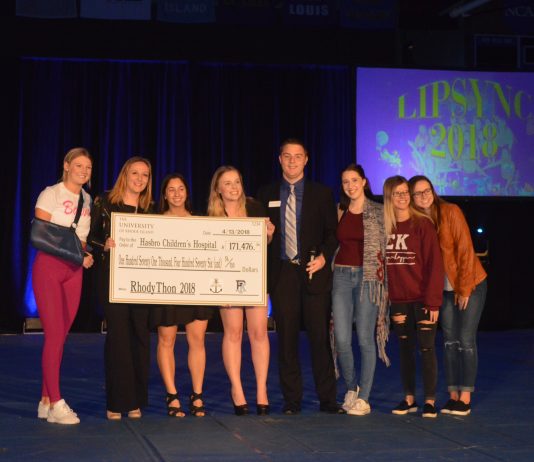 Photo contributed by Mikayla Gempp| Greek week continued to break fundraising records, with this year's grand total of $160,000. Last week, the University of Rhode Island's fraternities and sororities held their 78th annual Greek Week. "It's a friendly competition just to have some fun and raise money," Assistant Dean of Students,...
From March 30 to April 27, the University of Rhode Island's traditional parking layout will change in order to accommodate visitors during the busy admissions season. The Fine Arts South parking lot, which is usually reserved for faculty and staff, will instead host visitors for the next month. Faculty and...
By Theresa Brown and Laura Weick As students begin to register for classes for the Fall 2018 semester, students may wonder which classes they should take to fulfill their remaining general education requirements. In an effort to assist these students, the University of Rhode Island hosted a General Education Fair...
With graduation just around the corner for the class of 2018, future graduates may wonder what their options for employment after obtaining their diploma. Kim Stack, director of the Center for Career and Experiential Education, thinks that opportunities for recent grads have increased in the past few years. "Everything shows us...
For the first time this past January the Department of Sociology offered a J-term course, Field Experience: Juvenile Justice Immersion, in which students are immersed in the Rhode Island Juvenile Justice System for five days. "It was probably one of the best teaching experiences I've ever had and I've...
In high school, I dreamed of living on-campus during college. I couldn't wait to meet my roommate who would become my best friend, participate in on-campus traditions and experience what would be considered the best years of my life. Being a first-generation college student probably increased this desire. My...
By Kayla Michaud and Laura Weick Photo by Kayla Michaud |CIGAR| Students take part in the University's first ever "Her Time" march. On Monday, March 19, several University of Rhode Island organizations and students participated in a women's march titled "Her Time." The march was originally intended to occur on International Women's...
With school shootings such as Parkland and Central Michigan creating headlines recently, The University of Rhode Island has been abuzz with discussions on how to improve campus safety. The Department of Public Safety is offering four community training sessions on active shooter response on March 5, and March 12, at...