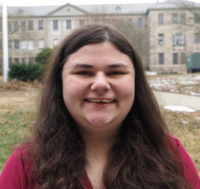 Working on the editorial team of the Cigar built my experience as a reporter and helps me gain experience as a leader in a professional setting. Journalism has also helped me open up to people on a professional, personal and social level, and in return, I will use it to illustrate the possibilities of the world to others.
Photo by Anna Meassick Thursday, Nov. 8 At 8:23 a.m., a parked motor vehicle was struck by the mirror of a University of Rhode Island shuttle on Flagg Road near the Center for Biological and Life Sciences. Campus police filed a report. At 11:58 p.m., someone reported smelling marijuana in Barlow Hall....
The 2018 midterm election resulted in Democrats winning the House, Republicans maintaining their majority in the Senate and the highest voter turnout in decades. The Democratic Party took the U.S. House of Representatives for the first time in eight years, flipping over 28 seats from 2016, according to Politico. Republicans...
My two majors, political science and journalism, compliment each other pretty well. It is far from an unheard combination, especially for someone who was always passionate about writing and current events. So, when I mention that I am also pursuing a minor, people assume that it is something that...
The Center for Nonviolence and Peace Studies will host a lecture by a prominent Buddhist Geshe titled "Unlock Your Happiness Potential" on Nov. 8. The lecture will be held in Room 105 of the Beaupre Center for Chemical and Forensic Sciences at 7 p.m. The speaker, Geshe Dadul Namgyal, is...
On Nov. 6, people across the country will vote for their elected officials and referendums during the 2018 midterm elections. Brian Krueger, a professor of the political science department, said that this year's midterm elections are particularly important because they could change the makeup of the entirety of the United...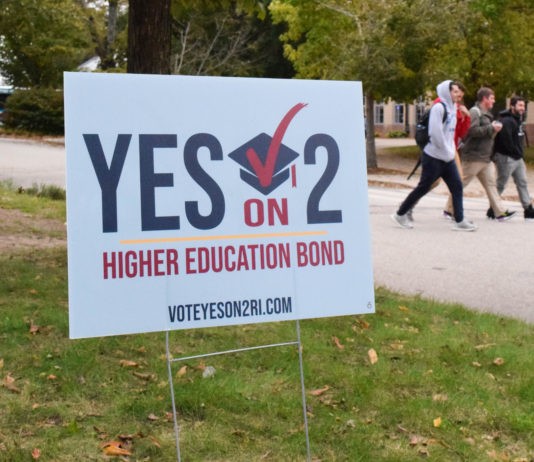 Photo by Anna Meassick | Signs can be seen across campus and the state to vote yes on 2 which includes funding for RIC and URI. On Election Day, Rhode Island citizens will vote on the much talked about Question 2 on campus that would affect funding of higher education...
To put it briefly: no one particularly stood out to me as a debater. I felt that none of the candidates presented the charisma or political chops to really impress voters. But if I had to choose who "won" the debate, I would probably say that by a slim...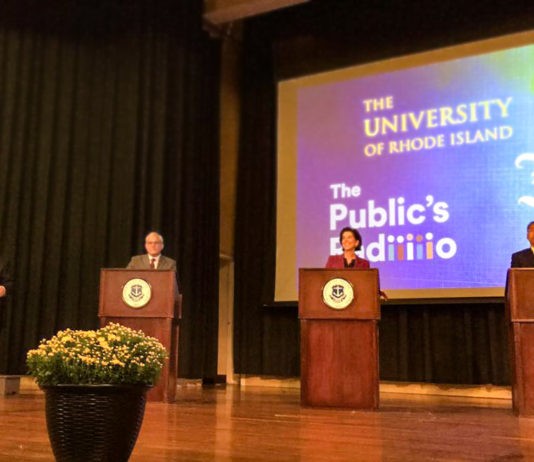 Article by Laura Weick and Mary Lind Photo by Laura Weick | (Left to right) Joe Trillo, William Gilbert, Gov. Gina Raimondo and Mayor Allan Fung. The University of Rhode Island, the Providence Journal and the Public's Radio hosted the Rhode Island gubernatorial debate on Monday evening in Edwards Auditorium. Democratic Governor...
On Oct. 25 the Student Senate will hold a town hall to discuss ongoing parking and transportation issues on campus. The event will take place from 4:30 p.m. to 7 p.m. in the Memorial Union room 300. All community members are invited to attend.  Vice President of Administration and Finance,...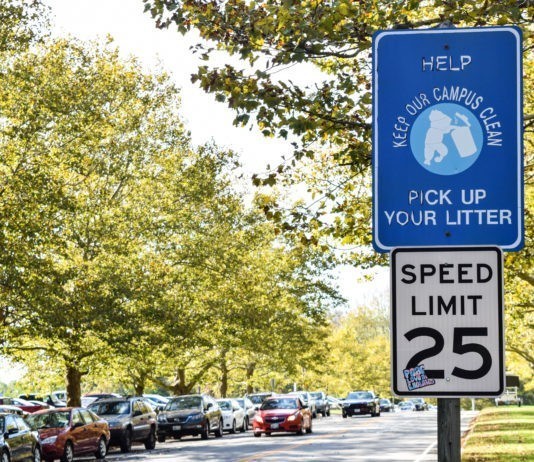 Photo by Anna Meassick | The University continues to make efforts to be more sustainable, from picking up litter to LEED buildings. The United States Department of Education named the University of Rhode Island a Green Ribbon school this year for its efforts in creating a sustainable campus and reducing...