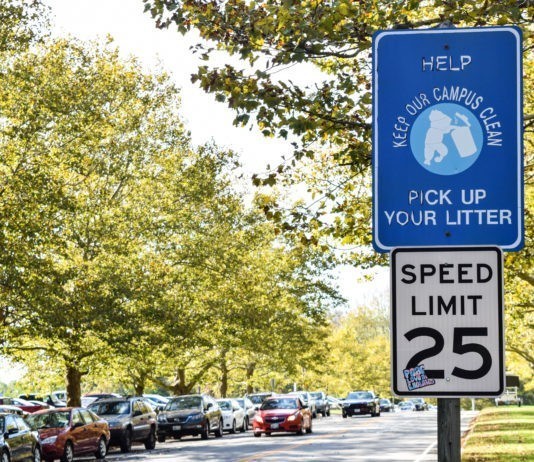 Photo by Anna Meassick | The University continues to make efforts to be more sustainable, from picking up litter to LEED buildings. The United States Department of Education named the University of Rhode Island a Green Ribbon school this year for its efforts in creating a sustainable campus and reducing...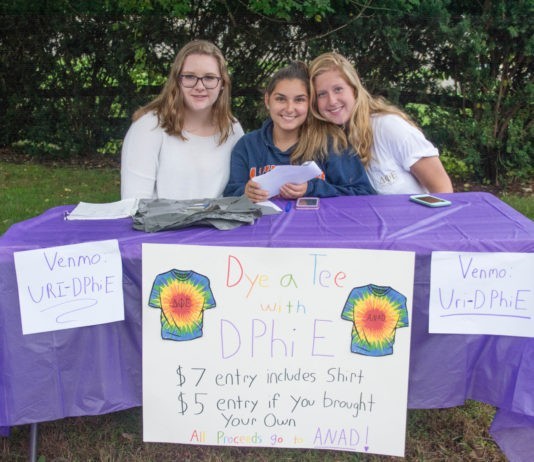 Photo by Autumn Walter | Members of Delta Phi Epsilon held a tie-dye event last week with all proceeds going to the National Association of Anorexia Nervosa and Associated Disorders. Last week, the University of Rhode Island's Panhellenic and Interfraternity Councils held its second annual M.I.G.H.T. Week to promote mental...
The University of Rhode Island, the Providence Journal and Rhode Island Public Radio will be holding gubernatorial debates and senatorial debates at the Kingston campus later this month. The gubernatorial debate will be held on Monday, Oct. 15 at 7 p.m at Edwards Auditorium. Incumbent Democratic Governor Gina Raimondo, Republican...
President David M. Dooley held a forum Monday afternoon in the Memorial Union Ballroom to discuss the University of Rhode Island's accomplishments and plans moving forward. Dooley began the event by sharing the ways in which URI has grown over the past decade. According to Dooley, in the 2017-2018 academic...
The University of Rhode Island's Student Senate elected three new officers to its executive board this fall following a wave of resignations before this semester started. Tristram Howard was named the new vice president, while Mark Gall was named campus affairs chair and Sara Straube was named External Chair. President...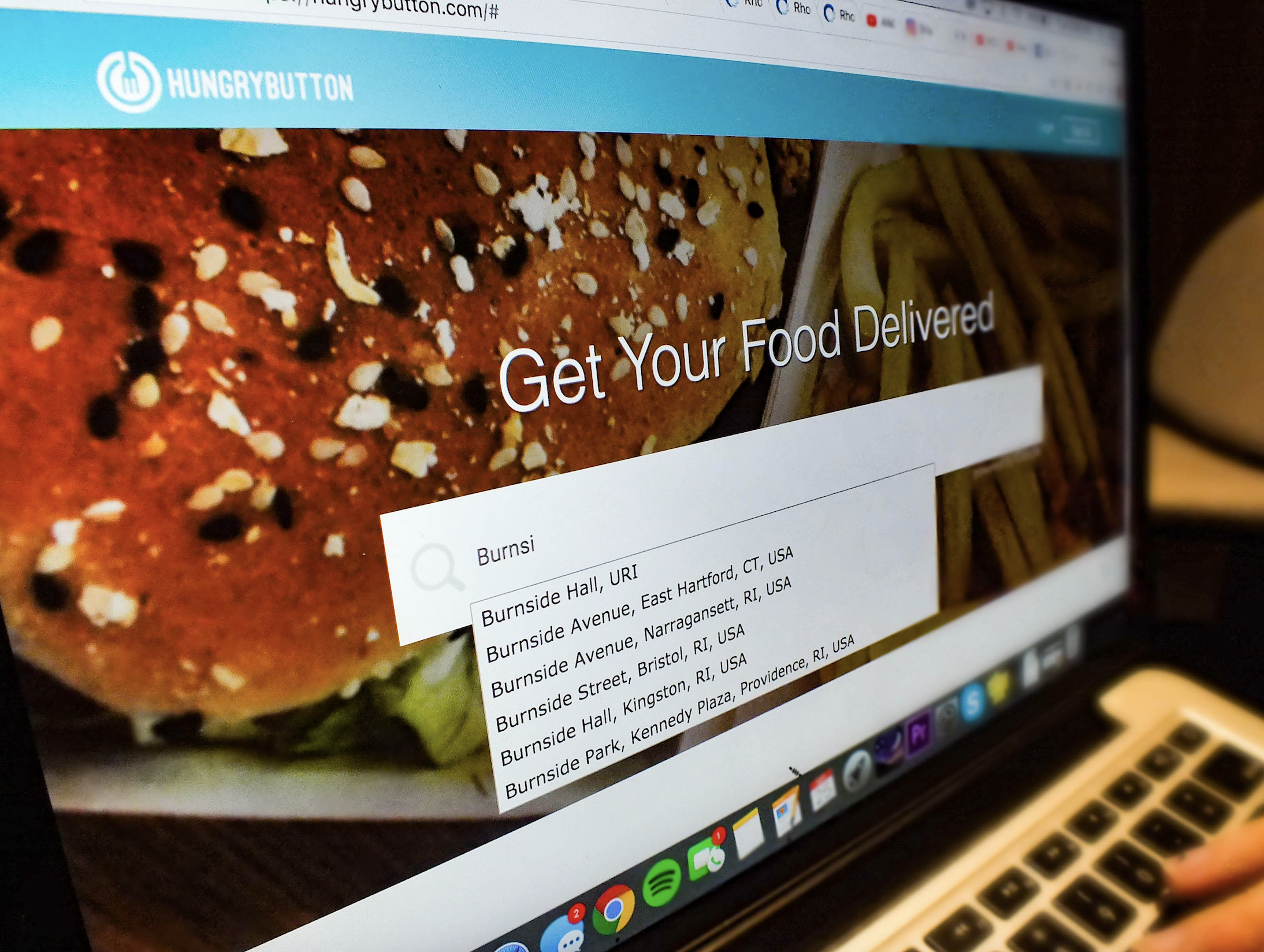 Photo by Sarah Vinci | Hungry Rhody renamed themselves Hungry Button and launched a new app for mobile ordering. The popular food ordering website "Hungry Rhody" has rebranded itself as "Hungry Button" and launched a new app last week. The website allows students at the University of Rhode Island to order...
A University of Rhode Island researcher worked with a team of five other scientists in discovering an active volcanic heat source underneath an Antarctic glacier. Assistant Professor of Oceanography at URI, Brice Loose helped discover the heat source during a major expedition on the RSS James Clark Ross in 2014....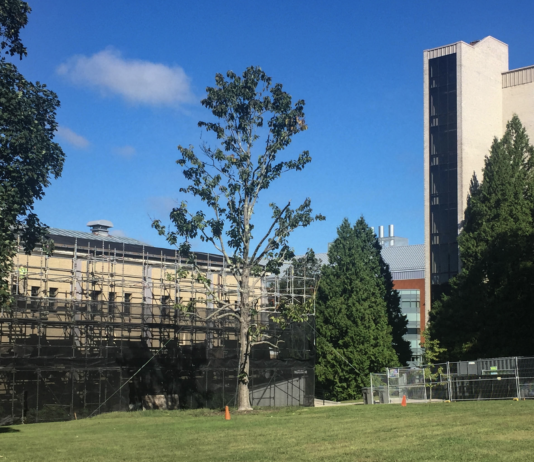 Photo by Harry Schlenger | Construction began on Rodman Hall at the beginning of the semester in order to preserve the historic character of the building. The University of Rhode Island began construction on the exterior of Rodman Hall this fall much to the surprise of many in the community....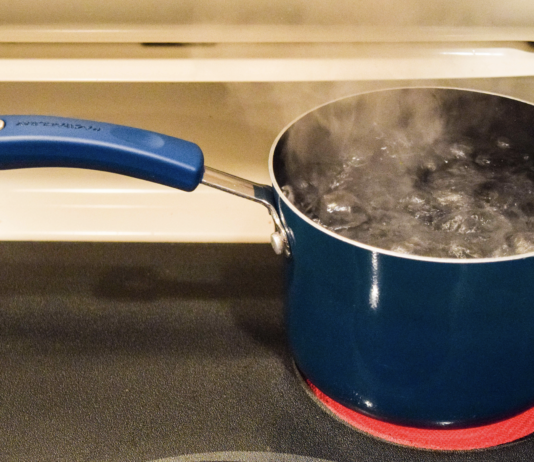 On Aug. 31 the Rhode Island Department of Health put a boil-water advisory in effect after the discovery of E. coli bacteria in one of Washington County's water systems. Suez Water, the company that provides water for Washington County, found the bacteria during a routine sampling. The resulting boil-water advisory...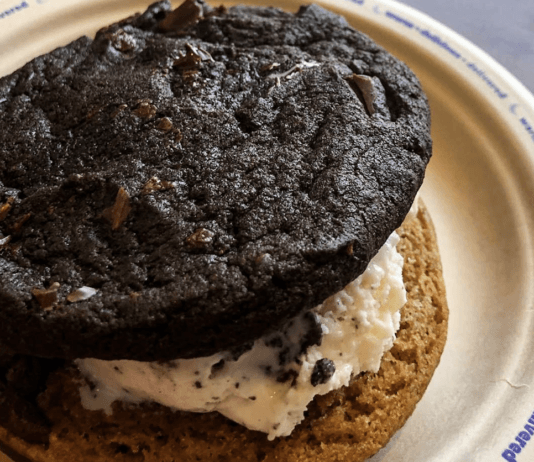 Laura Weick | URI can now enjoy cookies until 3 a.m. Insomnia Cookies is the only nationwide food chain I can think of that specifically targets college students. The bakery's gimmick is that they make their cookies in store and deliver them to students' dorms as late as 3 a.m....