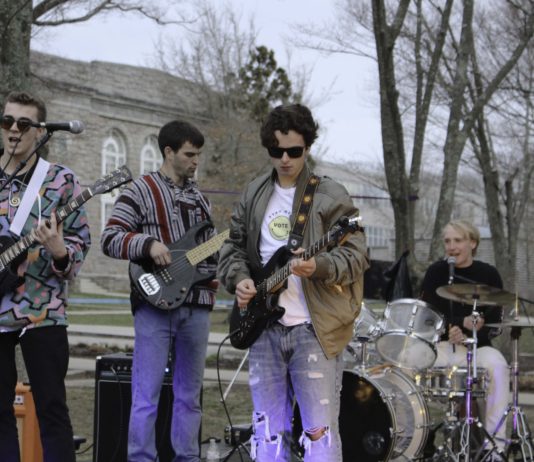 (Left to right) John Mernick, Tim O'Keefe, Joe Frezza and Jamie Mernick perform on stage during the music festival. | Photo by James McIntosh. by Marissa Caponi and Kayla-Laguerre-Lewis University of Rhode Island students who attended the You Are I festival...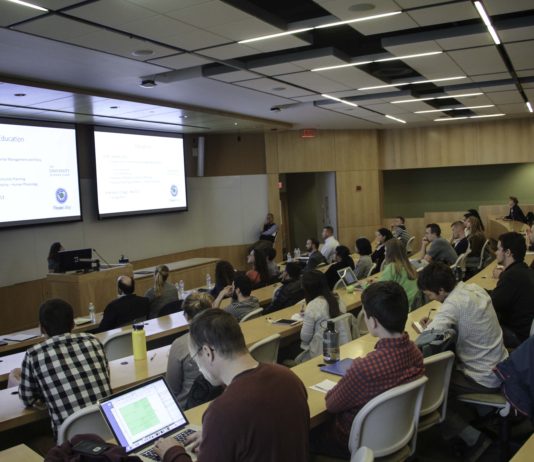 Students were invited to attend Environmental Professional Night to learn more about the different fields they can work in. |Photo by Greg Clark. Last Thursday, six companies that offer jobs in the environmental field came together for an Environmental Professionals Night, which aimed to...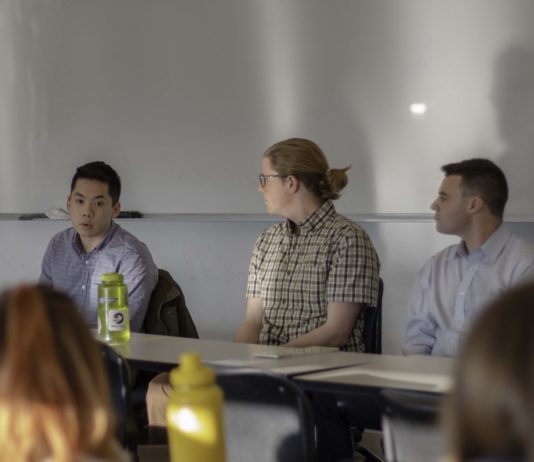 The Service After Rhody Panel gathered to tell students about how they continue to serve their community. | Photo by Grace DeSanti. A panel of alumni who were heavily involved in community service as students, spoke this past Wednesday about how they served their...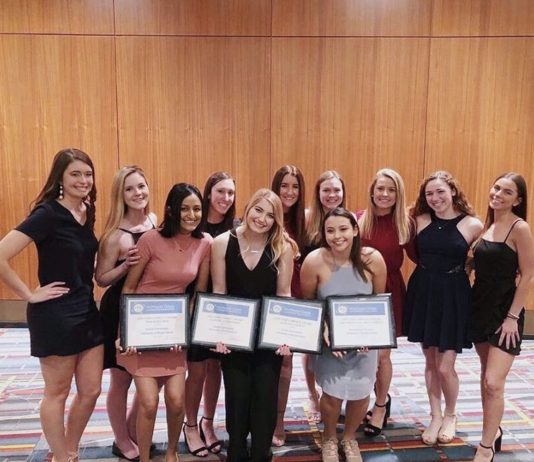 The Greek Life community at the University of Rhode Island recently won awards for risk reduction, academic achievement and civic engagement at the Northeast Greek Leadership Association (NGLA) Conference. The URI Panhellenic council also received an honorable mention for Organizational Development in Leadership....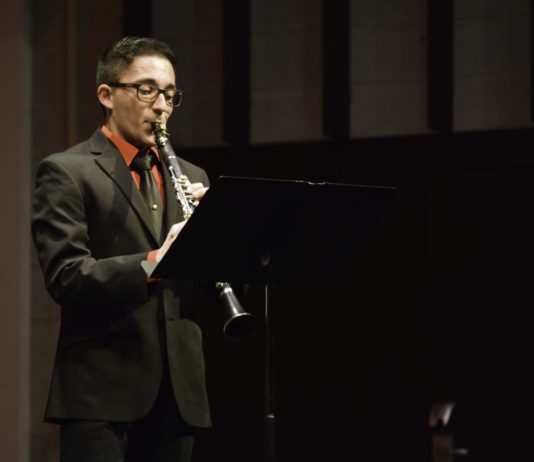 Tyler Tashdjian performs during his clarinet recital, totalling four sets in all. Photo by Anna Meassick. Music majors performed in their senior recitals last weekend This past weekend six senior music students held their final recitals to showcase the various...
Student Arden Bastia paints a rock during the first night of the LGBTQ Symposium occurring all this month. Photo by Grace DeSanti. The University of Rhode Island's Gender and Sexuality Center (GSC) is hosting it's 24th Annual LGBTQ Symposium during the whole month of...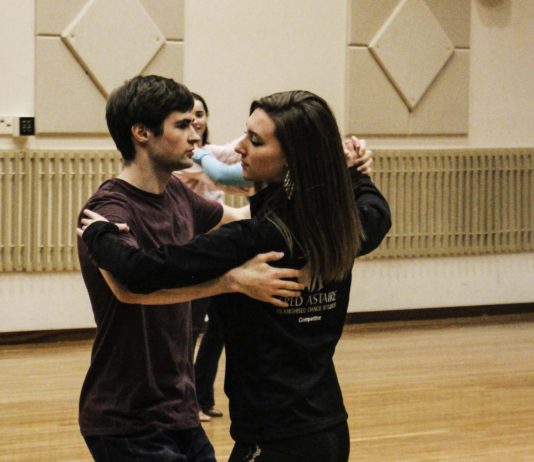 Ballroom Dance Club meets Wednesday nights and participates in outreach to teach others how to dance. Photo by Greg Clark. Ballroom Dance Club goes back to high school to teach dance The University of Rhode Island's Ballroom Dance Club recently took...
Walter Besio, an engineering professor at the University of Rhode Island, is participating in a study involving multiple universities to monitor the brain activity of octopi. Besio attended a neuroscience conference in 2017 and was approached by a colleague from Dartmouth University. Along with a few other professors from...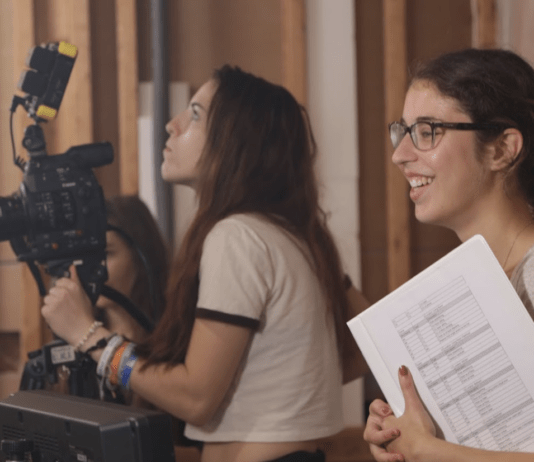 Photo by Kayla Michaud | Jina Moran and Sarah Angeloni filmed and directed their film "Forget Me Not." University of Rhode Island Senior Jina Moran saw her ideas come to life as she wrote and directed her own psychological thriller. Her film is titled "Forget Me Not," about Kiera, a girl...
Photo courtesy of IMDb At 95 years old, Stan Lee, icon and representative of Marvel comics, passed away on Nov. 12. Although the cause of death is not confirmed, he battled various illnesses including pneumonia, over the past year. He was born Stanley Martin Lieber on Dec. 28, 1922, in New...