Margeaux is a junior studying journalism at the University of Rhode Island. She loves working with a camera and doing everything she can to make the perfect video. You can probably find her at the boss ice arena covering the URI hockey team. You can follow her on twitter: @MargeauxGagnon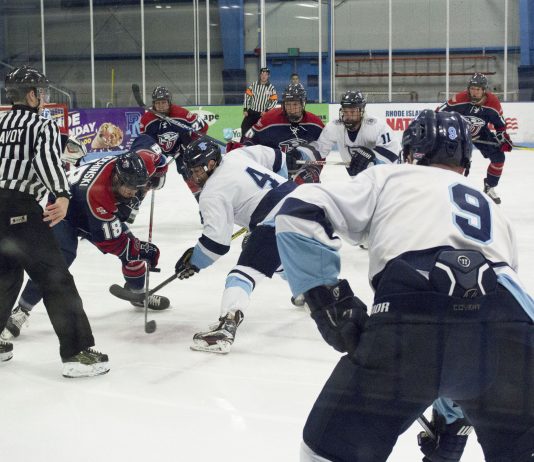 Photo by Margo Gagnon |CIGAR| The Rhode Island men's hockey team finished their season last Friday with a 2-1 loss to New York University in game one of the ESCHL playoffs. Rhode Island was outshot for most of the game and after being down 2-0 early in the third period,...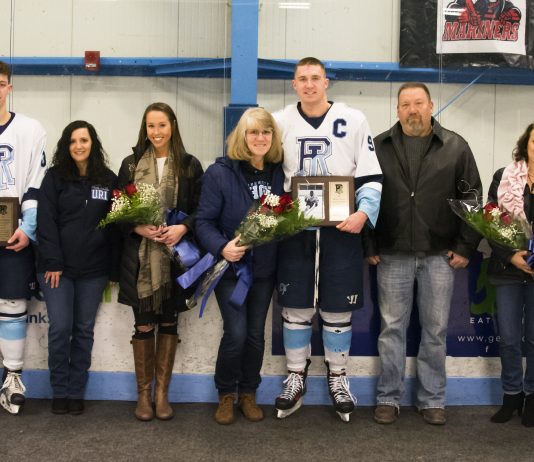 Photos by Autumn Walter |CIGAR| Above: Families of Mark Matson (left), Mike Pesola (center) and Max St. Sauver are honored at ceremony before their final home game of their URI careers. Bottom: Senior Sauveur plays in the Boss Ice Arena for last time. The Rhode Island men's hockey team snapped their 15-game...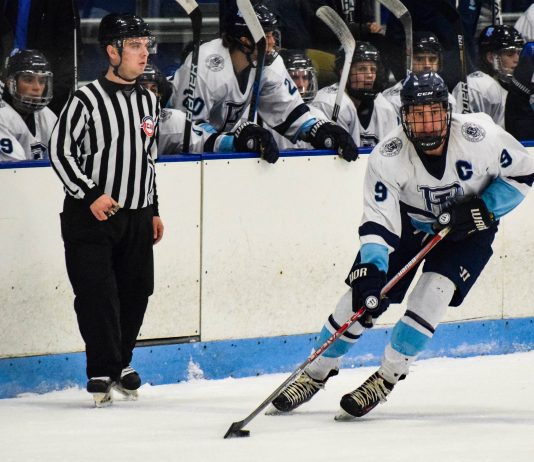 Photo by Anna Messick | CIGAR | The URI men's hockey team split their weekend series with New York University, snapping their seven-game win streak. The Rams also lost assistant captain Matt Kowash for the season with a broken femur. Kowash's official injury is a broken femur, sprained PCL and torn...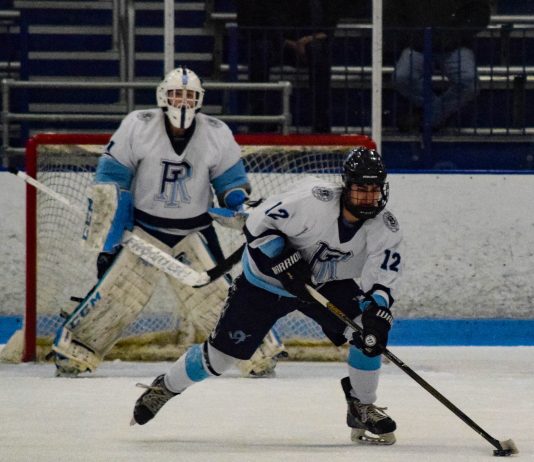 Photo by Anna Messick The University of Rhode Island men's hockey team swept West Chester University over the weekend and extended their win streak to seven games. "We just thought about what we were supposed to do instead of going to sleep and letting them take advantage of us, more mental...