Nicholas Bush is the Web Editor for the Good Five Cent Cigar and a Junior Psychology major at URI. When he's not writing, he's working on various activism projects from mental health to nonviolence to climate change.
In Oct. 2017, 28-year-old Providence Democratic State Rep. Aaron Regunberg announced his candidacy for Rhode Island Lieutenant Governor, challenging the current Lieutenant Governor Daniel McKee. The Chicago native wound up in Rhode Island starting in his college years when he attended Brown University majoring in political science. From there...
A deck collapsed at a Narragansett beach house on Saturday leaving multiple students injured and shaken. Photo contributed anonymously.  Over the weekend on Saturday Feb. 3, an off campus party went from fun to horror after the household deck collapsed to the ground. The house, located on Sakonnet Boulevard in...
College students have long been speculated to be cynical and apathetic in the political world, but University of Rhode Island sophomore Ed Tarnowski is not falling into that stereotype. Over his past two years at URI, Tarnowski has been one of the most politically engaged students on campus. The...
Every semester the Harrington School of Communications and Film Media hosts free screenings for the films that students have produced throughout the semester. The evenings are known to bring a variety of talent and entertainment to the hundreds of young filmmakers on campus, and the rest of the student...
The University of Rhode Island's Student Senate began their meeting with the president of the Interfraternity Council, JT Oldham, who spoke about a new project Greek Life is trying to implement on campus called the Rhody Zone. The Rhody Zone is a $55,000 proposal to create a media space...
The University of Rhode Island's Lecturer Sara Murphy, Ph.D. is looking to engage students in the history and culture of HIV/AIDS. There are currently two sections of the class, the honors topics class HPR 310: AIDS in America and the thanatology special topics class THN 429: AIDS in US. "I...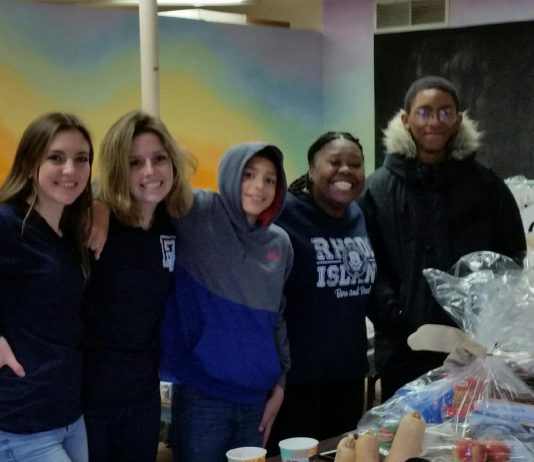 A group of University of Rhode Island students from the College of Health Sciences worked together to deliver Thanksgiving food baskets to 140 families in low-income subsidized housing in Providence, Rhode Island. Thanks to a variety of members from Nutrition Club, Interfraternity Council and volunteers, the group was able...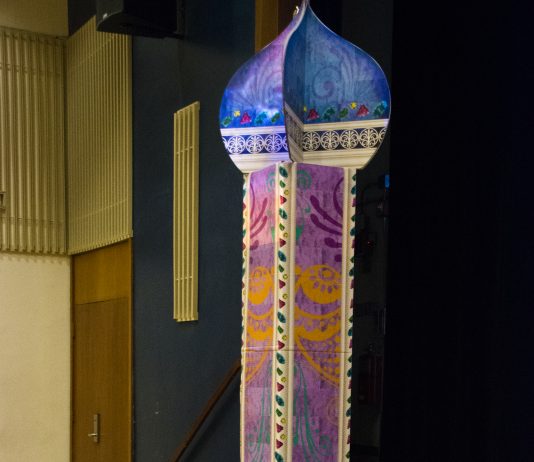 The University of Rhode Island's Office of International Education kicked off their International Education Week, initiated by the U.S. Departments of State and Education with Taste the World, an international food celebration in the Rainville Ballroom, Memorial Union. The event was free and open to the public featuring food...
In recent times, higher education has been putting a greater emphasis on collaboration not only between students, but also between universities. Many schools now partner with other universities to share classes, resources and facilities, with the prime example being the Colleges of the Fenway in Boston, Massachusetts. This leaves...
More from the Cigar - Newsast