Nicholas Bush is the Web Editor for the Good Five Cent Cigar and a Junior Psychology major at URI. When he's not writing, he's working on various activism projects from mental health to nonviolence to climate change.
The University of Rhode Island's Student Senate began their meeting by voting for a grant for this year's Hempfest. The Students for a Sensible Drug Policy requested a total of $8,000 for their 15th annual Hempfest. The money is going to support various bands and events taking place on...
The University of Rhode Island is implementing a new course that seeks to raise awareness and education for HIV/AIDS. Kyrsten Carlson and Carly Amurao are students in the honors seminar class. "We are reopening the topic of HIV/AIDS because recently it's been getting swept under the rug in our...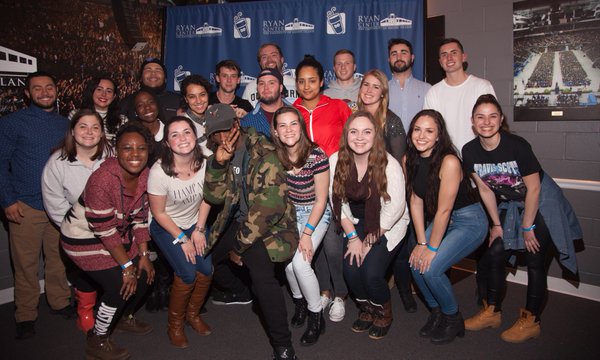 Michelle Caramadre, concerts president of the Student Entertainment Committee (SEC) at The University of Rhode Island, spoke to the Cigar about what goes on behind the scenes of the club. Caramadre talked about how the first thing SEC plans to do is spend the bulk of its money on...
There are many professors and faculty at the University of Rhode Island who work with underrepresented minorities. Among this list is Bryan Dewsbury, Ph.D., a biology professor who studies underrepresented minorities in higher education. "I study the social constructs of learning," Dewsbury said. "And by that I mean things that...
Student Senate began its meeting by approving Family Reach as a new, unfunded philanthropic club that works with children with cancer. Family Reach hopes to help run fundraisers and raise money for the families who struggle with pediatric cancer. The money will go to helping these families pay for...
Throughout the country many college students are becoming involved with activism in one way or another. Activism has become a controversial issue among people across the age span. Here at the University of Rhode Island, Robert Vincent of the Center for Student Leadership Development is breeding the next wave of...
Student Senate began their first meeting of the night by discussing an appeal of the stipend review process for Yearbook Renaissance's Editor in Chief. During the stipend review process, Yearbook lost all their stipends. The Student Organization Advisory Review Committee (SOARC) cut the Yearbook's Editor in Chief stipend because...
The Student Senate's Student Organization Advisory Review Committee, or SOARC,  decided in the fall 2015 semester to do a review on positions from all student organizations that receive a stipend on campus. These meetings involved one to two students representing each stipended position, and explained their role and outlined...
Faculty members have been working together to make a new change to the general education structure. The current system we have now was first implemented in 2001. For the past couple of years, faculty have been working behind the scenes to develop an entirely new structure to the system....
The Student Senate began this week with Director of Athletics Thorr Bjorn seeking Student Senate endorsement for a project. Bjorn is looking to create a $3.8 to $4 million dollar artificial turf football field. The hope is to create an athletic field for all students and sports. The...