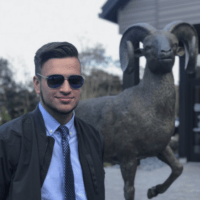 I am doing this because the Cigar has always been one of my favorite parts of my time here at URI. The friends I've met and the experiences it has given me are unmatched. I want to be sports editor because I love the Cigar and want to make the sports section the best it can be and better than the past.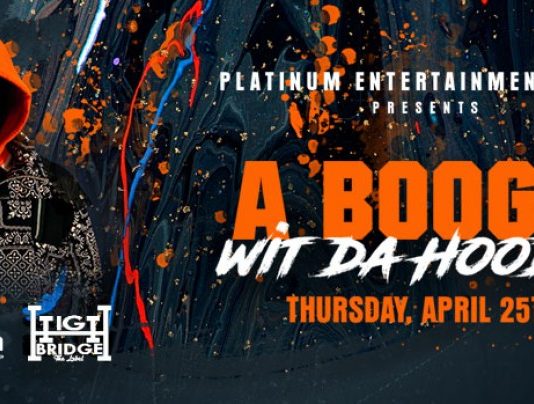 In recent years, acts like Khalid, Post Malone and Lil Wayne have all taken the Ryan Center stage, but this year belongs to A Boogie Wit Da Hoodie who is set to perform on April 25. The selection by Platinum Entertainment Group has...
At any given game this past basketball season you could look at the last row of section 106 in the Ryan Center. There you would find, more often than not, Kenny Green. Green is not your typical former college athlete. For starters, he...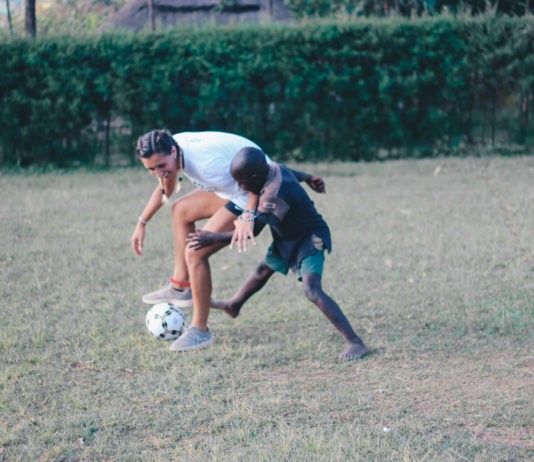 Photo courtesey of Taylor Ross. Call her an entrepreneur, a videographer or an athlete. Any one of those titles will do, but above all else, call her passionate. A 2018 University of Rhode Island graduate, Taylor Ross is the co-founder...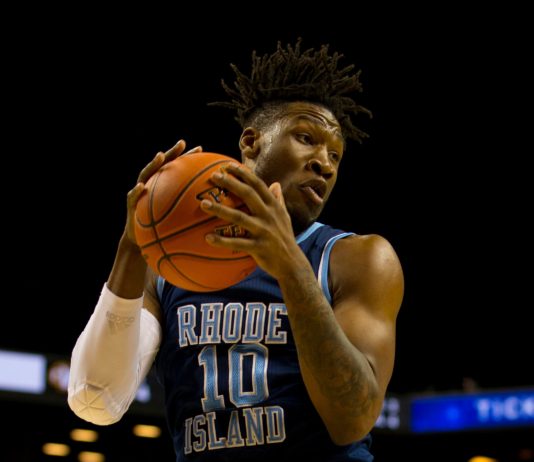 Junior Cyril Langevine pulls downs a rebound in Brooklyn during the Atlantic Ten Championship tournament. Photo by Mitchell Leff. by Nick Cardi and Will Pipicelli. Men's Basketball MVP: Cyril Langevine Cyril Langevine has been named the Cigar Sports...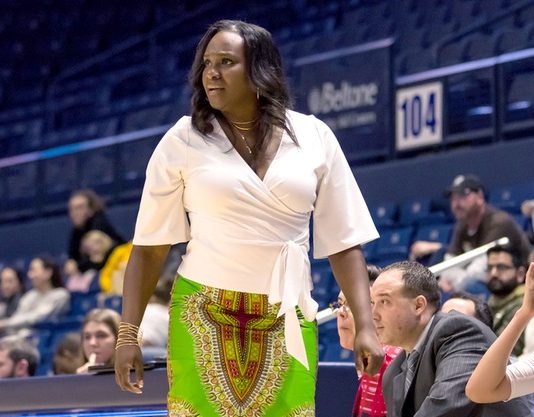 Photo courtesy of GoRhody. It was announced on March 19, 2019 that the University of Rhode Island and women's head basketball coach, Daynia La-Force, have parted ways. La-Force's contracted has been terminated as she had one year left on the...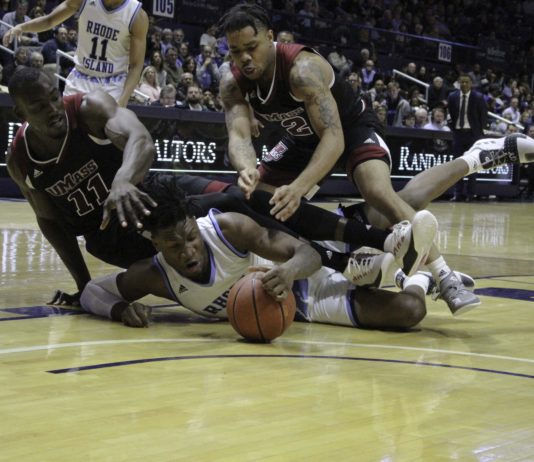 Junior Cyril Langevine hits the deck as he dives for the ball on Senior Day against UMass. Photo by James McIntosh. The University of Rhode Island men's basketball season came to a close this past Saturday as they lost to St. Bonaventure in...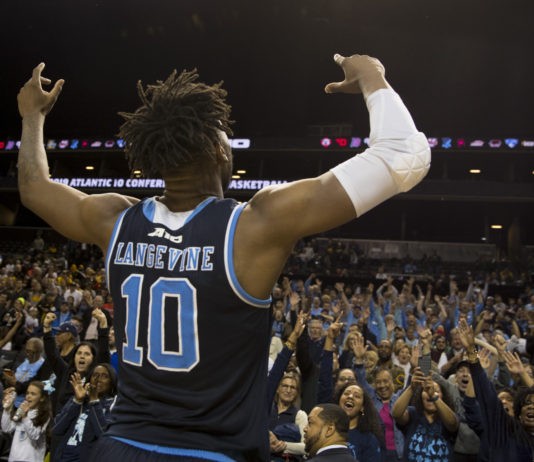 Photo courtesy of Mitchell Leff. Rhode Island basketball is advancing. The University of Rhode Island men's basketball team is moving on to the Atlantic 10 semifinals after taking down number one seeded Virginia Commonwealth University Friday afternoon by a final score of 75-70.
"I thought that was a tremendous all around effort by our team today," said Head Coach David Cox. "Great job following the game plan and, you know, now we live to see another day." Survive and advance. The University of Rhode Island men's...
Freshman guard Tyrese Martin plays tight defense in front of a rowdy URI student section against Davidson. Photo by Momolu Akoiwala. Team gets back on track week before Atlantic 10 Tournament "Fierce competitor," head coach David Cox said. "It was...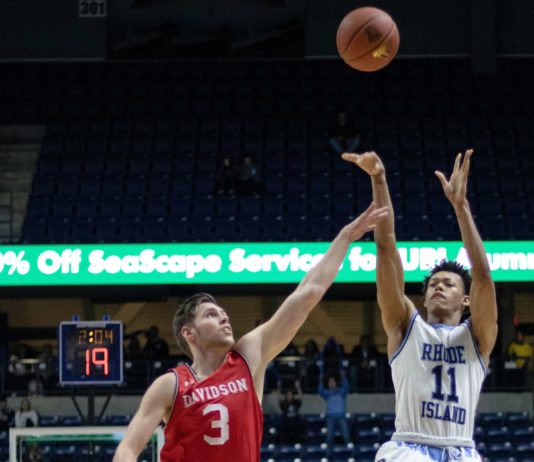 Junior Guard Jeff Dowtin elevates over Davidson defender in Friday's loss at home. Photo by Kayla Michaud. The University of Rhode Island men's basketball team could do nothing wrong on Tuesday night as the Rams snapped their five game losing streak and downed...