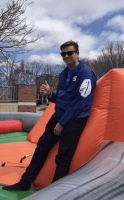 Nick is a junior, double major in communications and journalism. He started writing for the Cigar during his first semester freshman year and hasn't stopped since. He loves sports, especially New York sports. Nick is a diehard Yankees, Giants and Knicks fan. He is from Westchester, NY and comes from a family of 7. Email: nicholas_ cardi@my.uri.edu Twitter: ncardi14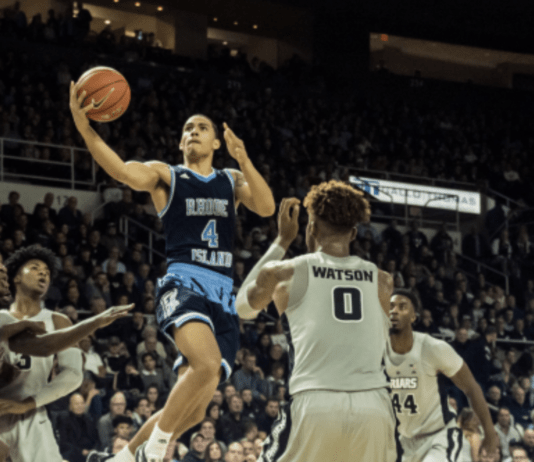 Photo by Autumn Walter | Tyrese Martin drives-in for a layup. "It's a tough situation to walk into if you're a first-year coach. You're inheriting a team with the expectation and I'm just hoping all the fans in Kingston are patient with development." Providence College coach Ed Cooley couldn't have said...
Photo by Autumn Walter | The Women's Basketball team won in the Ocean State Tip-off Tournament. I was in my weekly struggle of trying to find a topic to write about for this week's paper. I could recap basketball or interview a player for a profile. I decided to put...
Photo by Autumn Walter | JaJuan Lawson scrambles out of pocket vs. UNH. By Nick Cardi and Tyler Krusz Offensive MVP: The quarterback position is one of the most demanding and unique in all of sports. In no other team sport does the success start and end with just one player; it...
One game is all that remains on the schedule. It's arguably the most important game for Rhode Island football in the past 17 years. It's not for a trip to the playoffs or a conference championship. It's an opportunity for Jim Fleming and a group of Rams to do...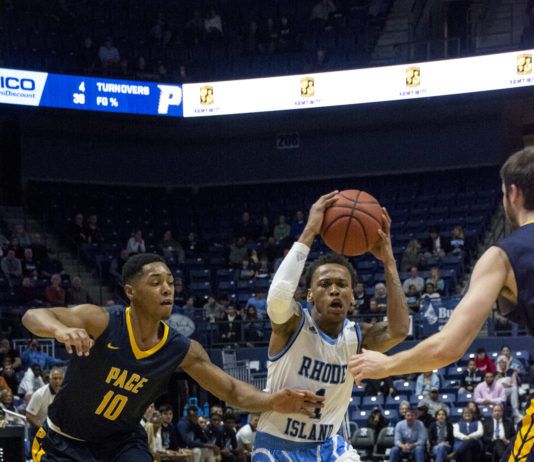 Photo by Autumn Walter | Rhody won their season opener against the Pace Setters, with a score of 80-65. Rhode Island basketball is back under first-year head coach David Cox. The Rams took down the Division II Pace University Setters 80-65 at the Ryan Center last Thursday night. The Rams were...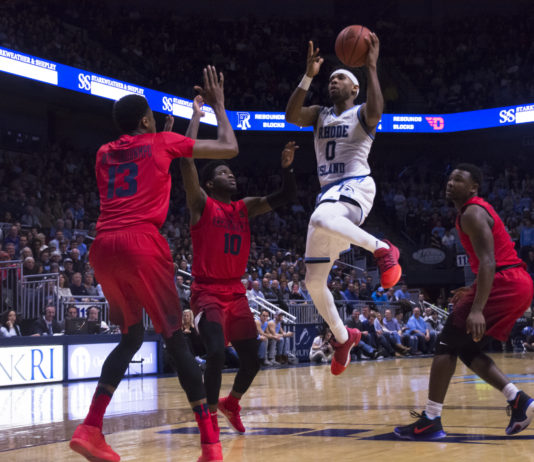 Photo by Autumn Walter | Taken at a basketball game in February 2018. It's a new season for David Cox and a new era for Rhode Island Rams basketball. After a long and eventful offseason, the Rams are just one week away from beginning their 2018-2019 campaign. It was an action-packed...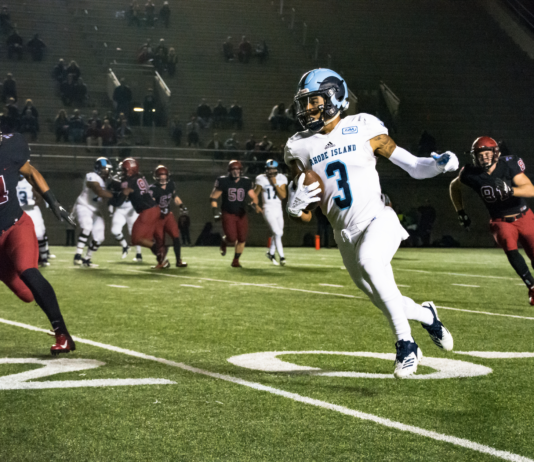 Photo by Autumn Walter | Wide receiver, Khayri Denny, makes a move for the Rams, driving the ball downfield. Never before in the Jim Fleming era have the Rhody Rams won three times in the first month of the season, until now. Fleming and the No. 22 ranked Rams traveled...
Before the rain shortened the Stony Brook Classic, the University of Rhode Island Women's tennis team was dominating the invitational held at Stony Brook University in New York for their first action of the 2018 season. One standout at the Classic from URI was freshman Erin Chratian. Chratian is...
In the latest FCS STATS rankings that were released this past Monday, the Rhode Island Rams football team moved up two spots to No. 23. It seems strange that the Rams would move up in the rankings after a 56-49 shootout loss to FBS opponent UConn this past Saturday....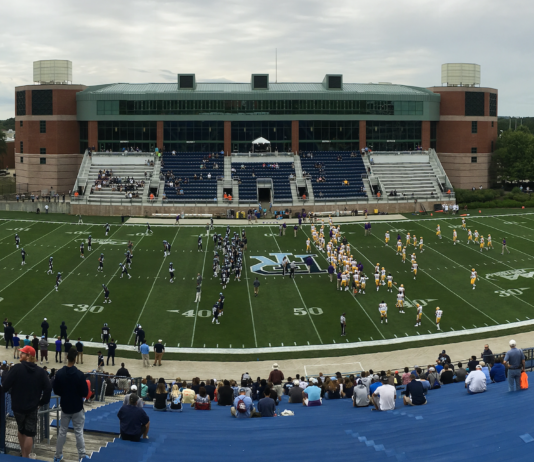 Autumn Walter | Fans look on as Rhode Island beats the University of Albany in the home opener. Rhody nation is hopeful for this season. Rhode Island football was recently ranked #25 in the FCS STATS weekly top 25 rankings. The Rams have started 2-0 including an upset over #15...