The University of Rhode Island volleyball team continued their surge, defeating George Washington University 3-1 on Friday and then prevailing on senior night in straight sets over George Mason University in what was a night of celebration for the departing Ram players as well as their beloved head coach. The...
The women's basketball team takes the court for the first time this Monday, looking to bounce back from their 12-18 season last year. The Rams are currently projected to finish ninth in the Atlantic 10 and will look to advance to the quarterfinals of the conference championship for a third...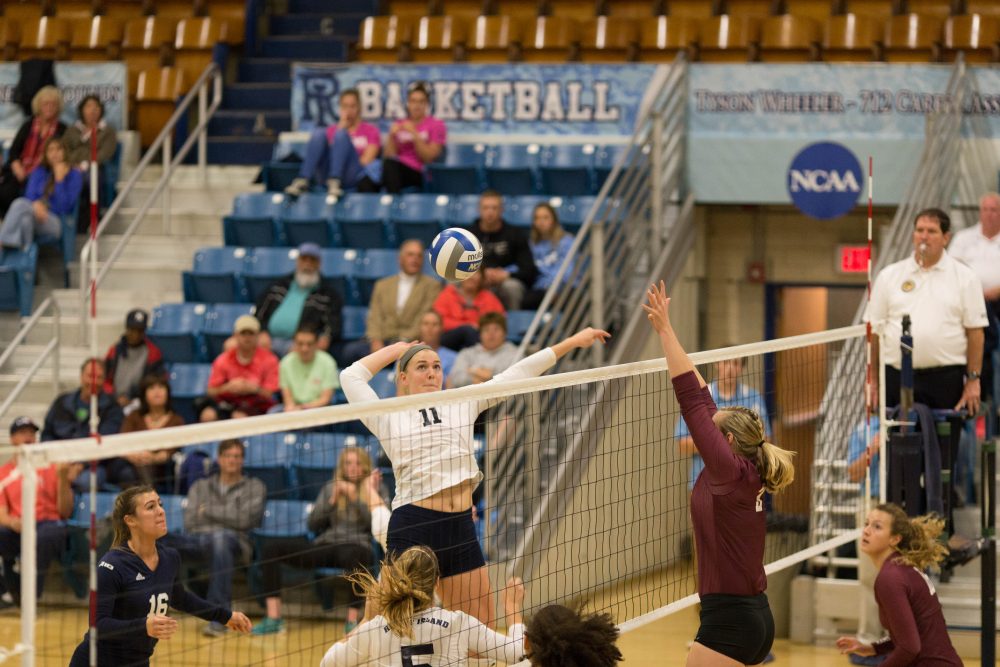 It was homecoming weekend when the University of Rhode Island women's volleyball team took the court against Fordham, as they prevailed in a straight-set victory on a night filled with celebration and reunions. The Rams (12-9, 7-2) split their two road matches last weekend, first being blanked by La Salle...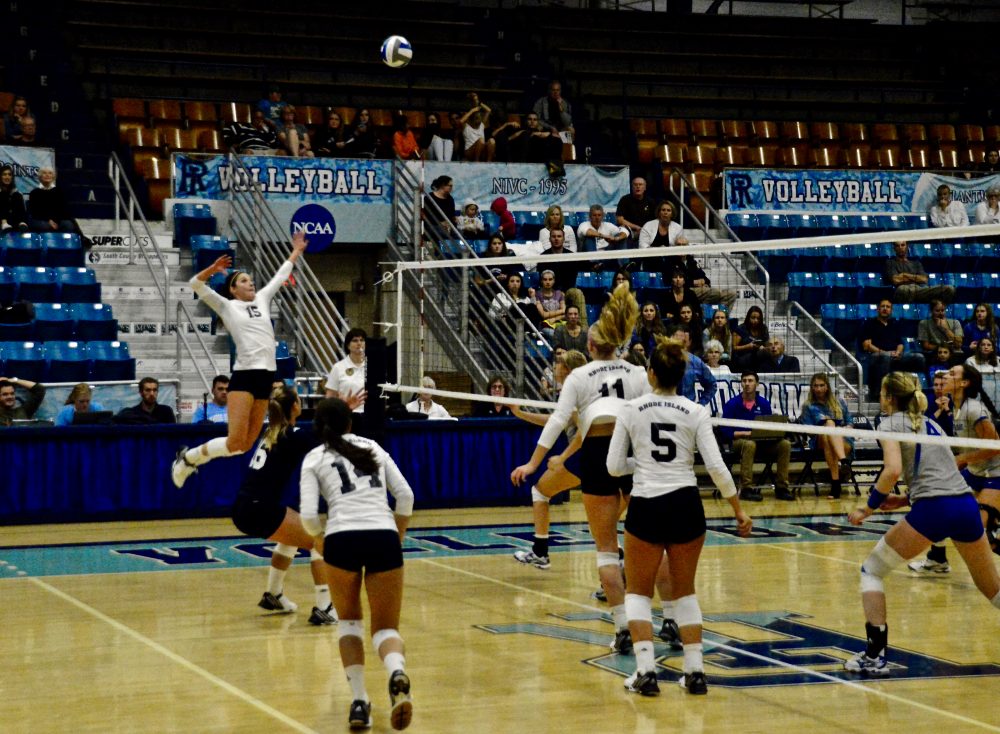 The University of Rhode Island women's volleyball team hosted two Atlantic 10 opponents this weekend, splitting the matches with a loss to the University of Dayton on Friday and a win against Saint Louis University Saturday night. There was a big-match feel permeating throughout Keaney Gymnasium when conference juggernaut Dayton...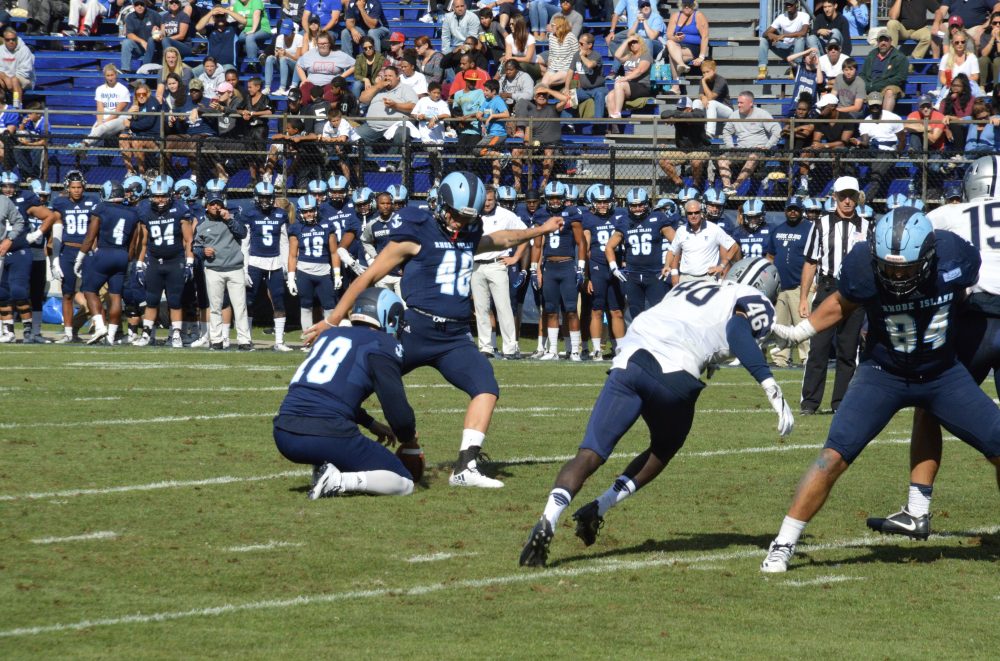 The Rhode Island Rams took on the New Hampshire Wildcats at home in Meade Stadium on Saturday, losing by a score of 39-17 in a game that seemed promising for the Rams until they faded in the second half. Quarterback Paul Mroz got the start over Wesley McKoy who had started the past three games, but...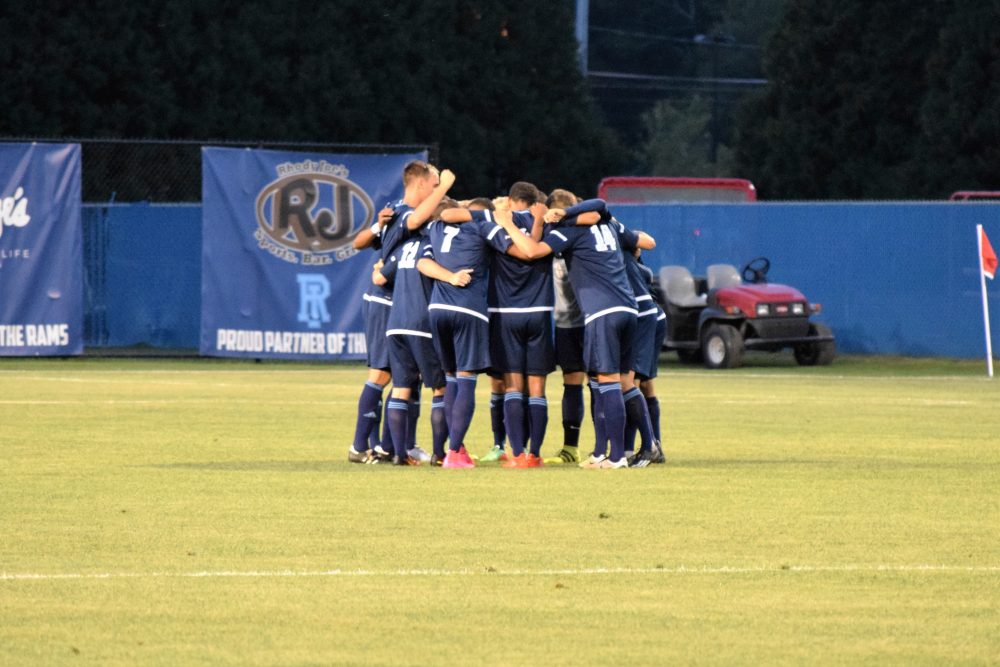 The University of Rhode Island men's soccer team began a three-game home stand against Albany on Saturday, but lost a heartbreaker 1-0 for their second-straight loss. It was a picture-perfect night for soccer when the Rams (3-3-1) took on the Great Danes (3-3-1) for an evening contest. URI was hoping...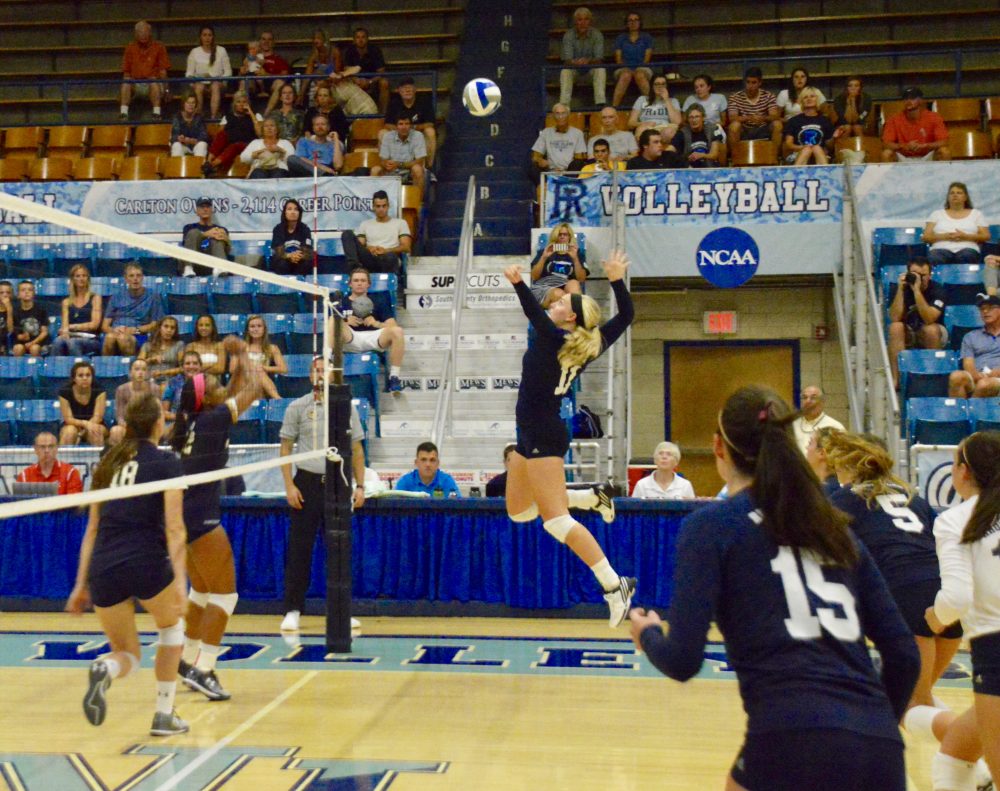 The University of Rhode Island women's volleyball team hosted the ninth annual Art Carmichael invitation over the weekend, first defeating Stony Brook, before falling to San Diego State in a heartbreaker, and then again coming up short against Notre Dame in the finale. The Rams looked to extend their three game winning streak heading into their first match on Friday afternoon against the Stony...