Nolan Reilly is a sophomore Journalism major from Northbridge, Massachusetts. He started writing for the Cigar during his freshman year. He is also involved in WRIU and loves Boston sports. Email: nolan_reilly@my.uri.edu Twitter: Nmreilly15
After weeks of speculation concerning the 2018 recruiting class for the University of Rhode Island's basketball team, three of the four recruits have declared their intention to stay with the program moving forward after the decision to promote David Cox to the position of head coach. Jermaine Harris, Dana Tate...
The University of Rhode Island baseball team was swept by the Jacksonville University Dolphins in a three game series in Florida this past weekend. The Rams struggled to hit with runners on base leaving 30 total runners aboard over the course of the three game set. In the Friday night opener...
The Atlantic 10 in recent memory has been a consistent multiple bid conference into the men's basketball NCAA tournament, sending at least 3 teams every year since 2008. However, the conference has not always sent multiple teams. The A-10's first year was in 1976-77. The conference sent only one...
Senior guard Charise Wilson is looking forward to her fourth and final year on the Rhody women's basketball team. With 1,420 career points scored she is only 523 points away from Michele Washington's school record of 1,943. Always being the leader on offense during games, it is expected that...
The University of Rhode Island men's hockey team fell in two weekend games against the Stony Brook Seawolves, 6-3 and 4-2, moving the Rams to 4-3-1 on the season. Both the Seawolves and the Rams came into the game in the top 25 of the ACHA. The Rams were No....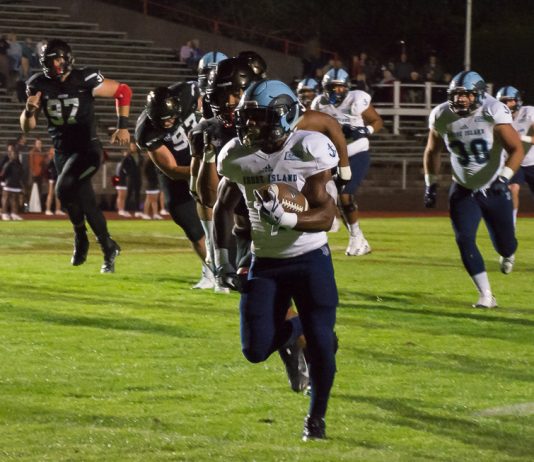 On a chilled 55 degree night in Providence, the Brown Bears were able to reclaim the Governor's Cup in the 102nd meeting against the University of Rhode Island Rams. Brown now progresses to 73-27-2 against the Rams, winning six out of the last seven games. The Rams were looking for...
It took only one tournament for freshmen golfer Bobby Weise to be named A-10 Rookie of the Week. Alongside schools such as Florida State, Loyola, Yale and host St. John's at the Bethpage Red Course, Weise was able to stay poised and fire a 3 over par 73, and...