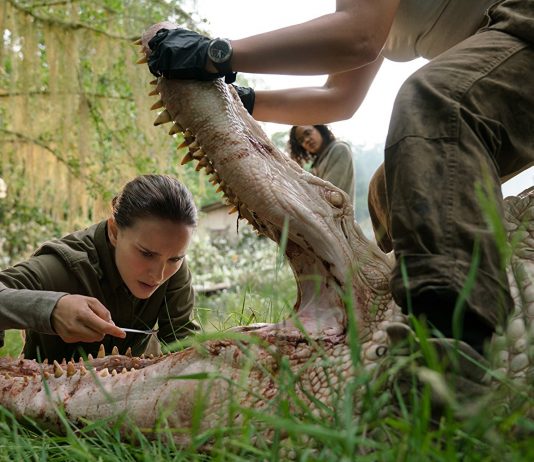 Rob's upcoming film favorites With the 2018 Academy Awards coming up on March 4, we get ready to say goodbye to the exciting year in cinema that was 2017, and can begin to look forward to 2018, which is already shaping up to be another great year for movies. From...
On Jan. 28, faculty members of the University of Rhode Island's department of music came together to perform in the contemporary music ensemble, coordinated by cello professor Theodore Mook. Held in the main concert hall of the Fine Arts Center for a small, intimate audience, the event showcased five pieces...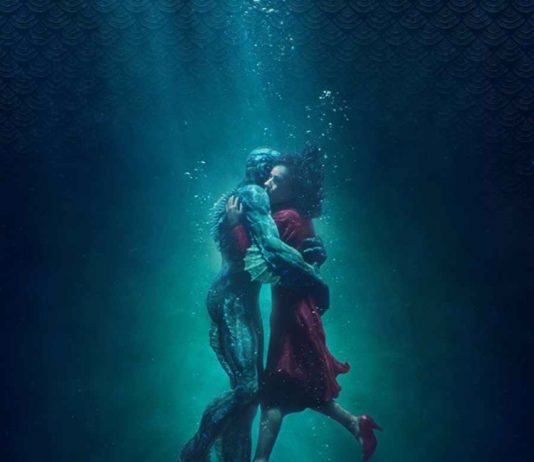 2017 was a surprising year in cinema, and with a little over a month to go until the red carpet is rolled out for the 90th Annual Academy Awards on March 4, I'm sure many of us have some catching up to do. Of the nine films nominated for...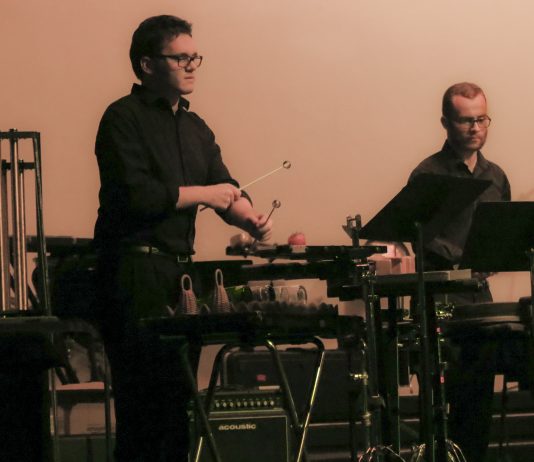 This past Sunday, a semester's worth of practice and dedication from the students of the University of Rhode Island Percussion Ensemble and their coordinator, Dr. Kyle Forsthoff, culminated into "Reclaim: An Afternoon of Percussion Music," held in the concert hall of the Fine Arts Center. Doors were open to all...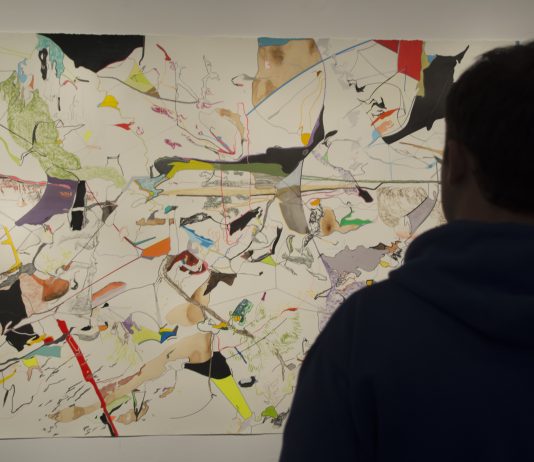 Throughout the month of October, the Main Gallery of the Fine Arts Center at the University of Rhode Island has been featuring "Locater," an exhibit which showcases the impressive work of Max Van Pelt, a prolific local painter, sculptor and installation artist. Van Pelt, originally from Boulder, Colorado, studied studio...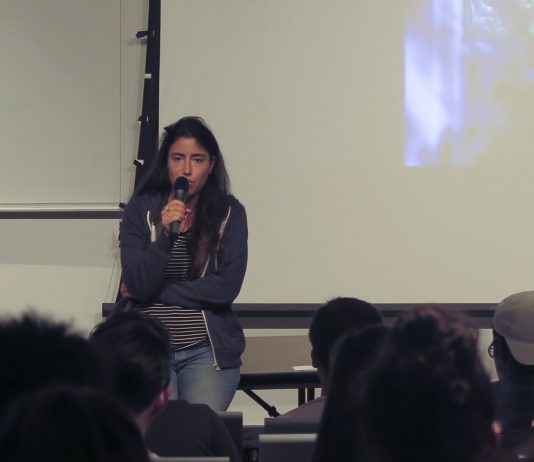 By: Jordan Miller and Rob Clark On Monday, Oct. 2, a couple of Israeli films were presented by the University of Rhode Island Hillel Center. Following an introductory speech from Amy Olson, the executive director of Hillel, the floor was handed to Tamar Kay, who introduced herself as the writer and...
       The University of Rhode Island campus was abuzz this past week when on Friday, Oct. 20, the school celebrated the National Day on Writing for the first time in its history. Hosted by Write Across URI in coordination with the URI Department of Writing and Rhetoric,...
The rock and roll world received a crushing blow this past week when news broke on Monday, Oct. 2, that rock legend Tom Petty had passed away. Reportedly, the musician was found unconscious in his home in Malibu, California in full cardiac arrest, and was promptly rushed to the...
Students of all ages, majors and buoyancy met in the Tootell Aquatic Center to participate in the annual battleship tournament hosted by campus recreation last Wednesday, Sept. 20. The air was filled with excitement and the scent of chlorine between the 11 separate teams which came out to participate....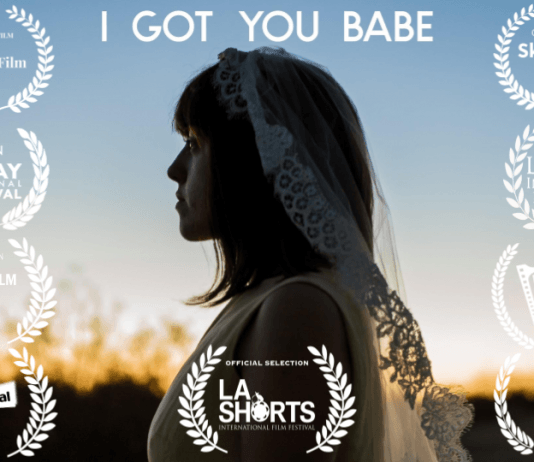 When President Lyndon B. Johnson issued an executive order on Aug. 26, 1965, excluding marriage as a draft deferment for any date there afterwards, hundreds of young, desperate couples from the South West flocked to Clark County, Nevada - the only place they could get married before the order...