In what is being labeled by the Center for Disease Control as one of the most severe flu seasons since the swine flu in 2009, there is widespread flu activity being reported across the country, including at the University of Rhode Island. Dr. Christopher Nasin, the medical director of URI...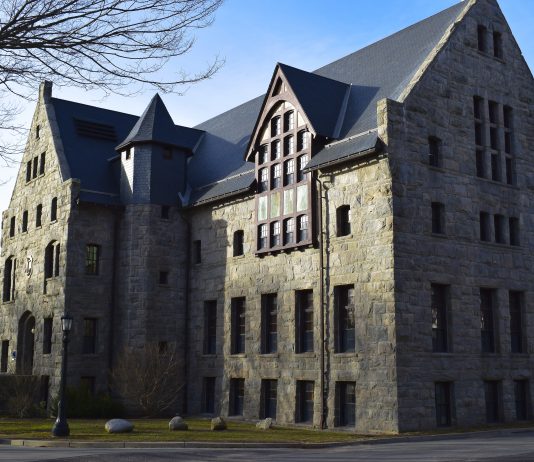 Core of URI's main campus listed as a historic district Photo by Kristain Erickson | Top: Lippit Hall is one of 17 locations on campus recently added to the historical district. Below: East Hall, built in 1909, also recently added to historical registry. 125 years after being established, the center of the...
Top Story: Hurricane Devastation in the Caribbean After the devastation caused by Hurricane Irma left the Caribbean in shambles, the islands are yet again faced with severe damage from another Category 5 hurricane: Hurricane Maria. Catastrophic damage has been recorded in the Dominica, killing at least seven people so far in its...
"They say 'don't play in the mud' as a kid, but you've always wanted to. Now, you get to play in the mud as an adult," Director of Oozeball, Mike Lawson, commented on what is so appealing about URI's dirtiest tradition. If you haven't heard about Oozeball before, you may...