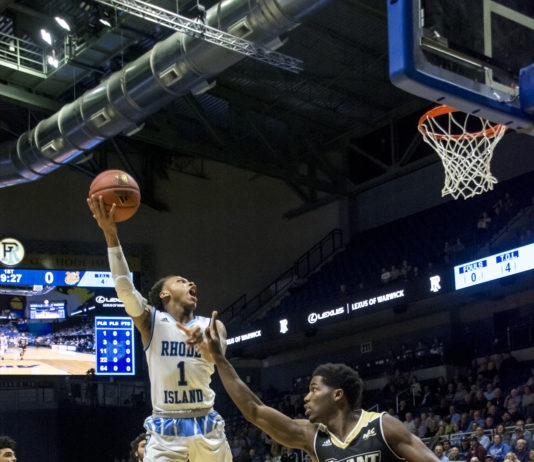 Photo by Autumn Walter | Fatts Russell attempts to score a two-pointer for the Rams. It was a picture-perfect night. In David Cox's head coaching debut at the University of Rhode Island, the Rams raised their banners and then their arms in victory, storming past the Bryant Bulldogs 97-63. Even James...
Basketball is kind of mesmerizing, isn't it? Watching the ball hit the floor and come right back up, over and over again. The sound is a little hypnotic. It's almost like music. And if it's done right, it can look like a well-orchestrated symphony. That's what the Rams looked like last...
There's really no easy way to put it - Rhody football got torched at Stony Brook on Saturday in what would have been a pivotal win for the Rams. Quite possibly, the loss means that the Rams may have to wait until 2019 to harvest the fruits of all...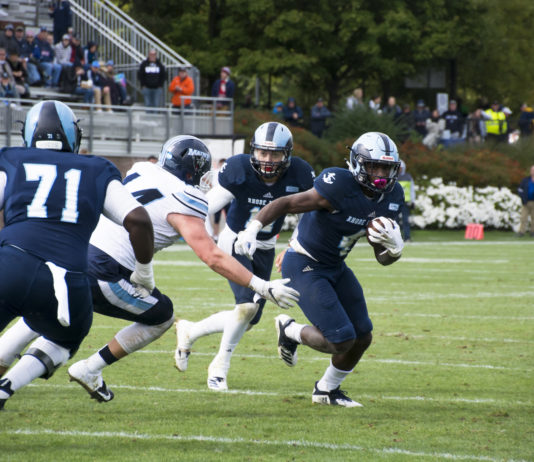 Photo by Autumn Walter | The Rams lost by two points at the sold out game for Alumni and Family Weekend despite a constant fight. In front of a sellout crowd of 7,301 on Homecoming weekend, Rhody Football's amazing fourth quarter effort was ruined by a last-second field goal by...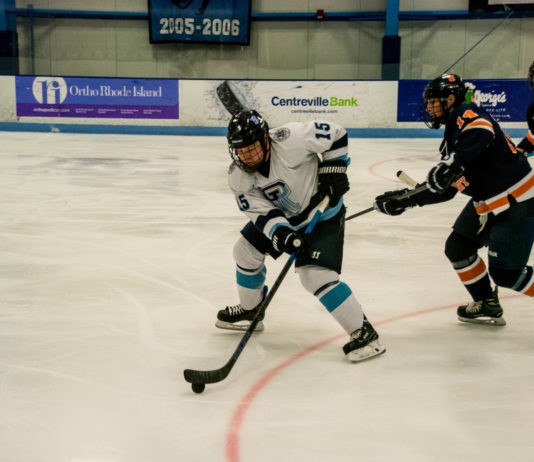 Photo by Autumn Walter | Forward Patrick Cremer, recovers the puck from Syracuse. After steamrolling past Towson last weekend, the University of Rhode Island men's ice hockey team suffered two losses to Syracuse in their first home series of the season. Friday night's home opener went nothing like last weekend's...
"We found a different way to win the football game." Jim Fleming couldn't have been more accurate about URI Football's 23-16 victory at Harvard. The Rams went up to Cambridge on Friday night and took home their first road win from the Crimson in program history. The last time they...
The URI football team has been playing out of their minds lately. A lot of that can be credited to quarterback JaJuan Lawson. Since the second half of their opening night win at Delaware, Lawson has been on fire. He's completed 53 of 72 passes for 830 yards and nine...
Photo by Autumn Walter | Jujuan Lawson drives ball downfield against UConn this past Saturday. Photo courtesy of GoRhody.com The University of Rhode Island's football team fell to the University of Connecticut this past weekend 56-49 in the final seconds of play. "It was a wild game," said Rhode Island Head...
Autumn Walter | URI looks to blook Holy Cross' return. After opening the season with four losses, the University of Rhode Island's Women's Volleyball rebounded nicely, winning four straight matches before dropping the finale in the Art Carmichael Invitation to Yale last Saturday. The first serve of the season was...
It's been a tough start to the season for the University of Rhode Island Women's Soccer team, a team that finds themselves 0-7 after losing six games in a row by a single goal. Despite this, Coach Megan Jesse and the team have yet to let that defeat them....