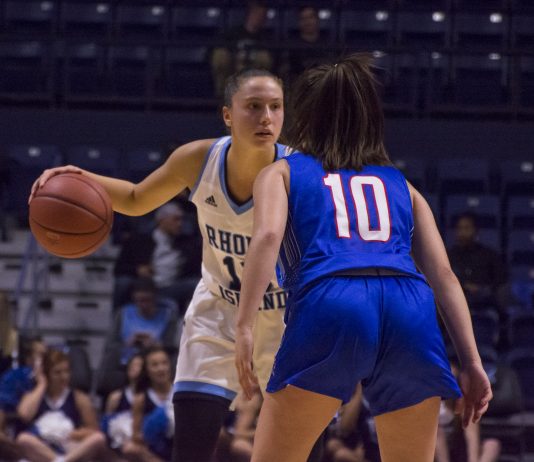 While the rest of us enjoyed a three-day weekend, University of Rhode Island women's basketball opened up the season with their first two official games. The Rams won the season opener over UMass Lowell at the Ryan Center on Friday and lost Monday night when they hosted the Minnesota Golden...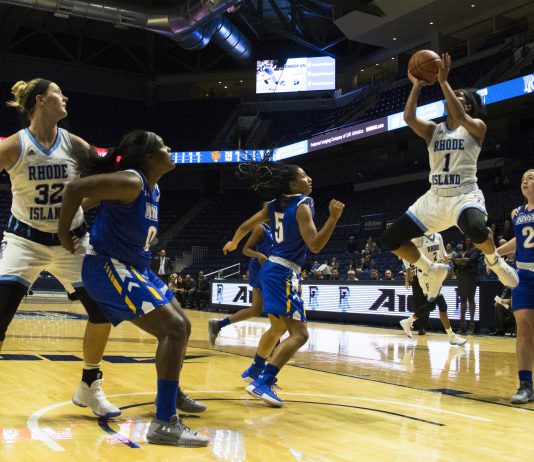 From freshman to redshirts to transfers, the University of Rhode Island women's basketball team has a total of 10 new faces looking to make their mark in a Rams jersey. Head coach Daynia La-Force, in her fourth season after coming to Rhode Island from Northeastern University, said that the quantity...
The University of Rhode Island men's basketball team defeated Buffalo 80-72 in overtime on Saturday at the Ryan Center in a charity exhibition game held for the American Red Cross' Disaster Relief Fund. The game drew 1,363 fans to the Ryan Center, with all proceeds benefitting victims of the recent...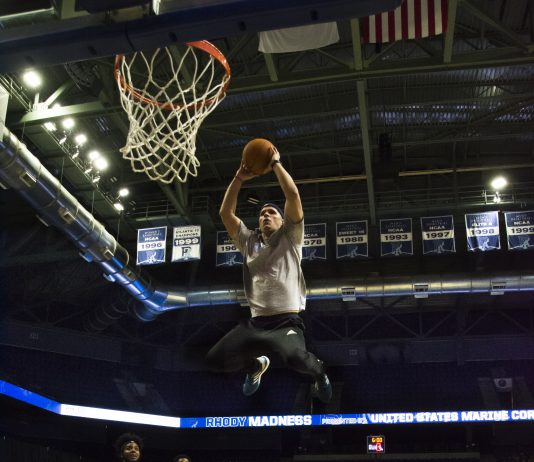 While the season doesn't tip off for another month, thousands of URI basketball fans packed the Ryan Center for Rhody Madness last Friday, showing the noticeable growth in the fan base taking place over the last few years. Men's coach Dan Hurley and women's coach Daynia La-Force expressed their appreciation...
For URI men's soccer junior Chae Brangman, transitions have never been an issue. He just wants to play soccer. Brangman, a native of St. Georges, Bermuda, has been all over New England in the past couple of years for the love of the sport. "The transition was pretty smooth, because this...
To Alec Font, Timothy Slack and Nicholas Celico, work ethic is one of the keys to good leadership. The phrase, "Actions speak louder than words," may be cliché, but it's the simplest way to describe the mindset of this year's cross country captains. Font, a senior in his second year...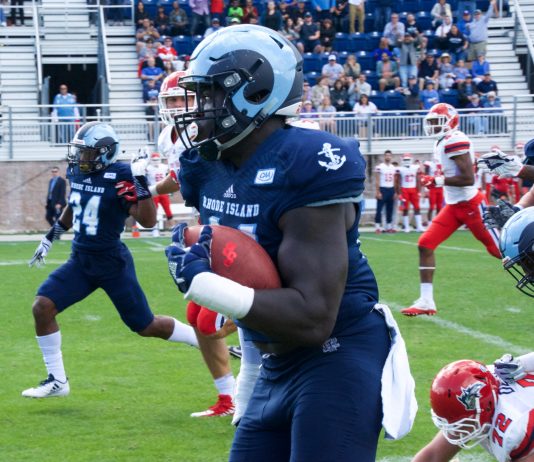 After three years of hard work on the defensive front, senior captain Jose Duncan, has accepted and embraced his newfound role as a leader on the University of Rhode Island football team. Duncan, standing at 6'3 and 260 pounds, was recently named the College Sports Madness CAA Defensive Player of...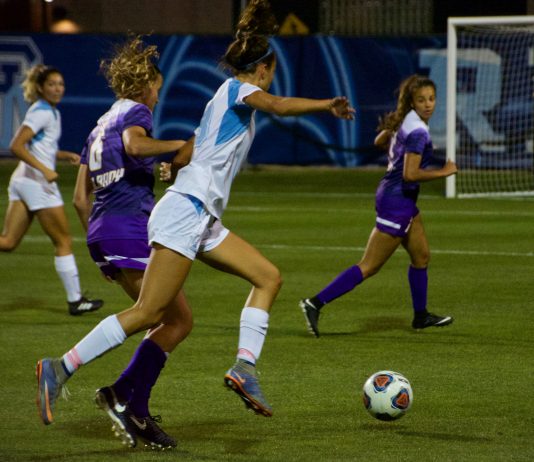 Two first half goals were all the University of Rhode Island women's soccer team needed to secure their third win of the season against the Albany Great Danes last Thursday night. Rhode Island dominated the first half of the game, starting with a penalty kick goal in the 14th minute...