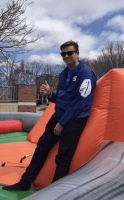 Nick is a junior, double major in communications and journalism. He started writing for the Cigar during his first semester freshman year and hasn't stopped since. He loves sports, especially New York sports. Nick is a diehard Yankees, Giants and Knicks fan. He is from Westchester, NY and comes from a family of 7. Email: nicholas_ cardi@my.uri.edu Twitter: ncardi14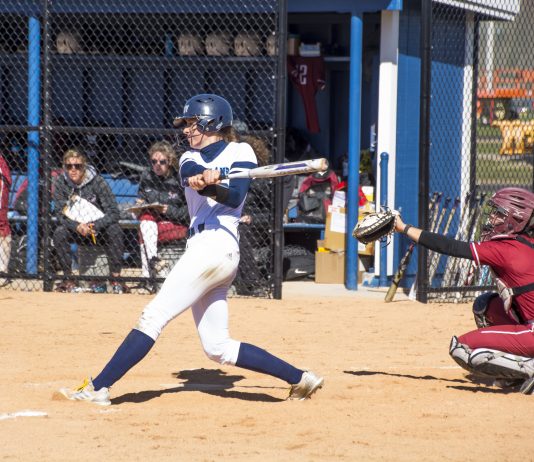 Autumn Walter | CIGAR | Rebecca Simms plays a good game but is unable to make it to home plate. It was a tough weekend for the University of Rhode Island softball team as they got swept in their three game set with St. Joseph's. URI was only able to...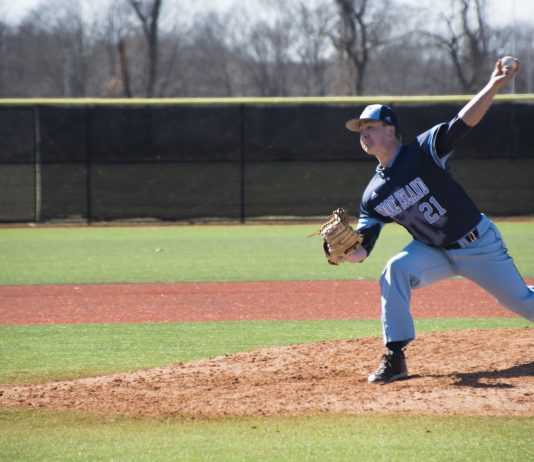 Photo by Autumn Walter|CIGAR| Cam LaFleur fires home on a sunny day at the Beck. By Nick Cardi and Tyler Krusz The University of Rhode Island baseball team came into this weekend's series against the University of Massachusetts still hungry for their first conference win. Since then, Rhody has won three of...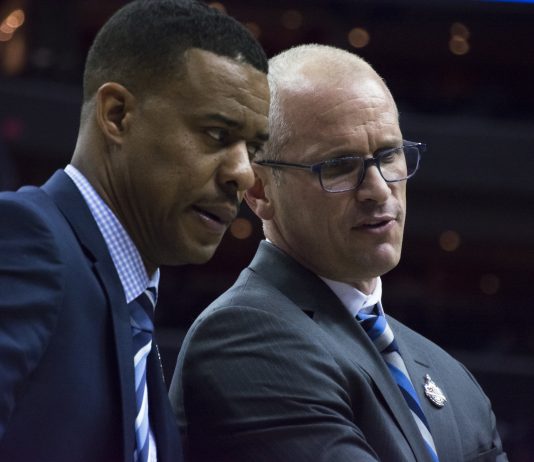 Photo by Autumn Walter |CIGAR| Dan Hurley passes the torch to head coach David Cox after four years working alongside each other. The search is officially over. David Cox is the next Rhode Island men's basketball head coach. The announcement came down on the last Wednesday, April 4, from the University...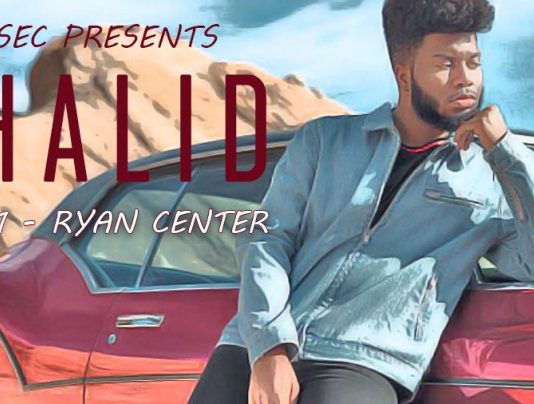 Photo courtesy of the URI Student Entertainment Committee  Lil Wayne, Post Malone, Fetty Wap, Kendrick Lamar and many more have graced the Ryan Center stage for the annual spring concert. This year's spring concert is 20-year-old R&B singer Khalid. The concert is sponsored and put on by the University of...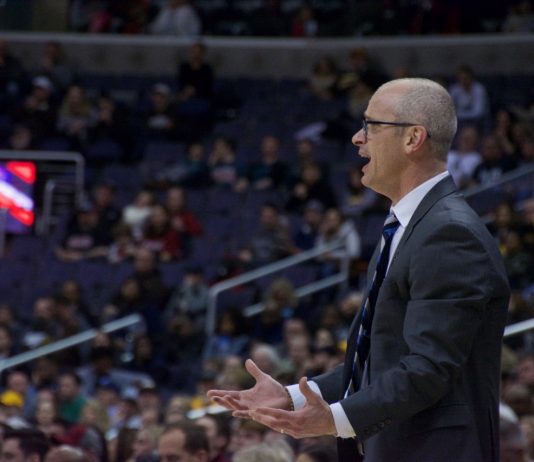 Photo by Autumn Walter |CIGAR| It's said that all great things must come to an end, truer words have never been spoken when it comes to the Dan Hurley era at URI. It became official on Thursday morning that Hurley won't be stomping up and down the court next season...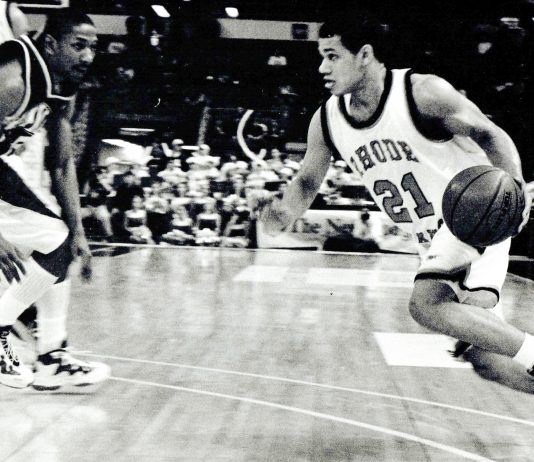 Stock Photo by Daniel Goldmen |CIGAR 1998| Preston Murphy helped bring the Rams basketball team to the 'Elite Eight' in 1998 It's been 20 years since the University of Rhode Island men's basketball team has made it to the Sweet Sixteen but that drought might be coming to a close...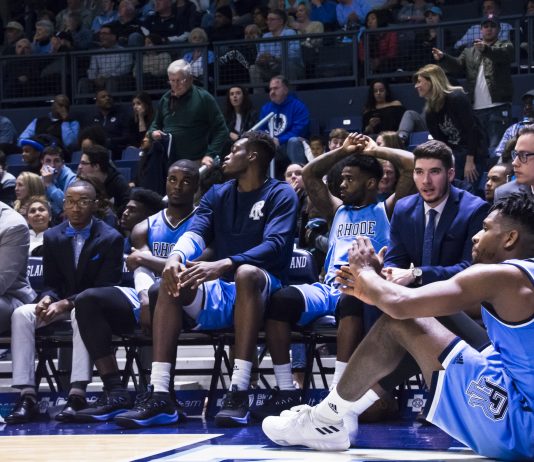 Photo by Autumn Walter |CIGAR| Senior players Jared Terrell, EC Matthews, and Senior Manager Owen Sammarone sit on the side line frustrated with the loss of their final game at the Ryan Center. By: Stone Freedman & Nick Cardi A regular season championship and senior night celebration, along with the second worst loss...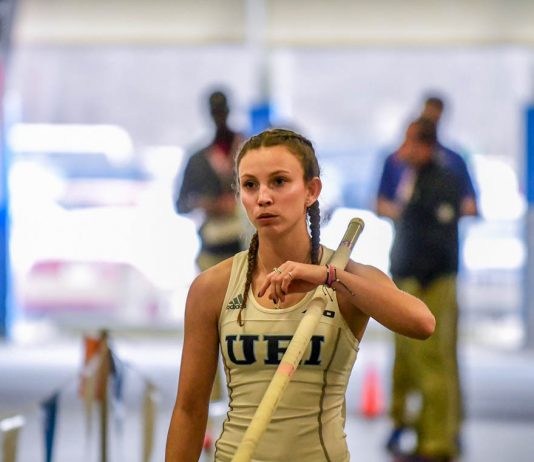 Photo courtesy of Mike Scott | Atlantic 10 Indoor T&F Championships | Senior Karlee Fowler set record for pole vault cleaning 3.96 meters. Senior Karlee Fowler had a career meet last weekend at the Atlantic 10 Indoor Track and Field championship. Kowler, a pole vaulter, put her name in the history books...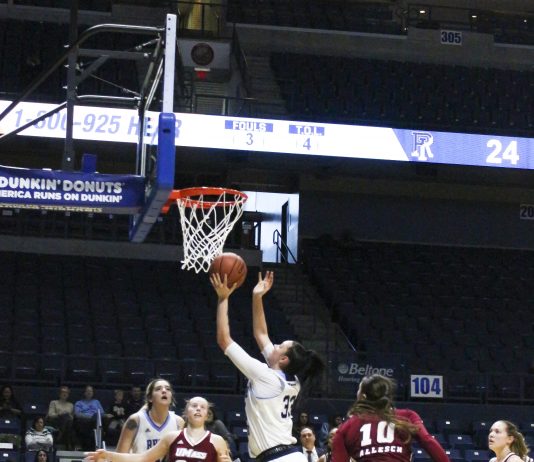 Photo by Kayla Michaud The Rhode Island women's basketball team lost a heartbreaker on Sunday on a last second layup by the University of Massachusetts Amherst. The Rams came into the game carrying a record of 3-18 while going 1-7 in Atlantic 10 play, putting them in last place in the...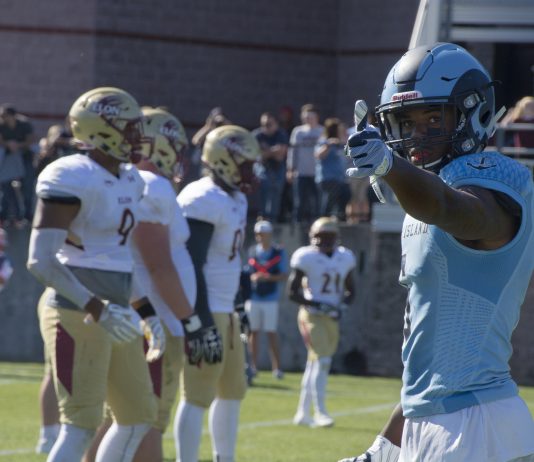 By: Tyler Krusz and Nick Cardi Contributing Sports Reporters Defensive MVP: Jose Duncan On the defensive side of the ball, Jose Duncan takes home the Cigar Sports MVP honors for the 2017 University of Rhode Island football season. Named a captain at the beginning of the 2017 season, Duncan started all 11 games...