You'd never beelieve how much Steve Alm loves bees. PHOTO CREDIT: Lauren Drapeau | Contributing Reporter
Upon first glance after walking into professor Steven Alm's office, pictures of past students neatly crowd the wall along with graphs and samples of insects.
The faces closest to the ceiling have begun to fade to a blue/gray.
Alm is a professor of field entomology, bees and pollination and hands-on fruit culture pruning. He takes pride in teaching his students about his extensive knowledge of insects and their effects on local plants – especially bees.
His favorite insect at the moment is the brown-belted bumblebee, or "The Grizz," as he said they are referred to, which tend to like the nectar of milkweed.
After attending community college, professor Alm attended Syracuse University for his bachelor's and master's degrees in environmental science and forestry. After meeting a professor that was particularly interested in studying spider wasps, he decided to focus on this for his master's.
After receiving his master's, he worked for an agricultural experiment station in Hudson Valley, New York before attending Ohio State University for his doctorate, studying an apple pest.
Upon the question of what he likes best about his position at the University of Rhode Island, Alm expressed his appreciation for the environment in which he works.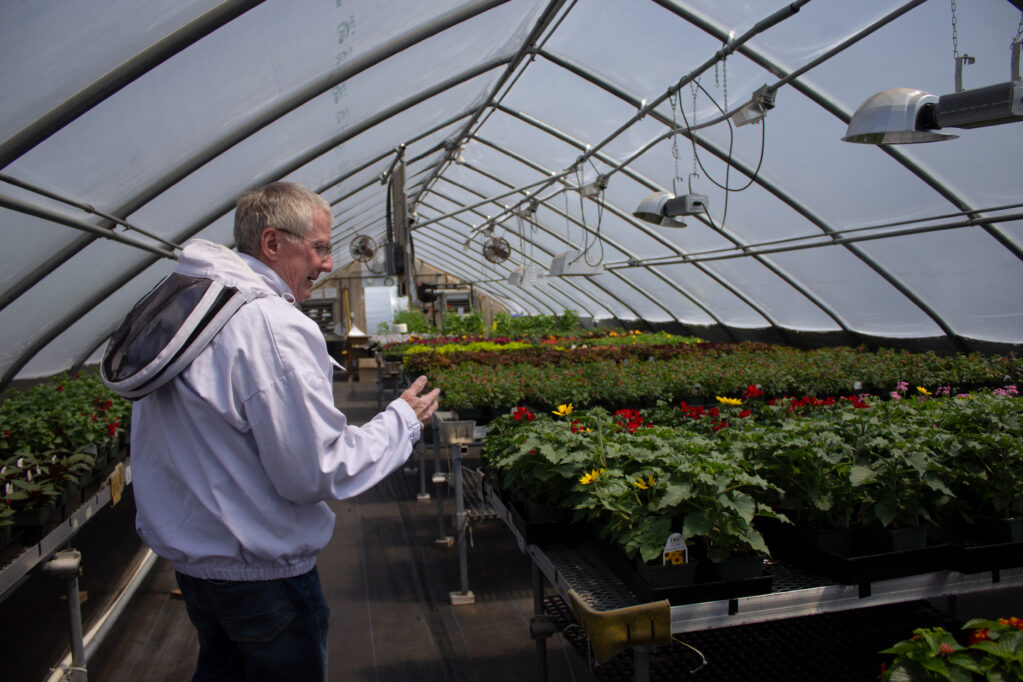 "I just walk out the door and I'm right with the bumblebees, immersed in it all the time," Alm said. Twenty-five years into his academic teaching career, he still enjoys it.
He continues to work with past students with their research. Over the last few years, they have focused on trends between blueberry flowers and bee pollination, bee-friendly Japanese beetle traps and control methods of varroa mites of honey bees. At the moment, he is working with a student to discover which clovers tend to attract bumblebee nesting.
Alm cares about his students incredibly, inspired by their excitement in the field. While he enjoys a smaller classroom setting with his bee courses to ensure that all students can follow along well, they have been attracting more attention in the last few years.
"We would like to reach more people and tell them about the bees but we're kind of torn there,"Alm said, expressing that he doesn't want to lose the intimacy in his teaching.
His students formed an entomology club on campus recently, which allows for more students outside the major to learn about the relationship between insects and the environment.
Alm hopes to spread one message about the bees: "It's quite a simple formula: More flowers equal more bees."
Alm is currently in the process of installing more packages of bees throughout the land on East Farm. He enjoys watching them in their natural setting and how they behave, he said. To anybody skeptical about higher populations of bees, Alm dismisses this: "To anybody who doesn't like bees, come work for me for a day."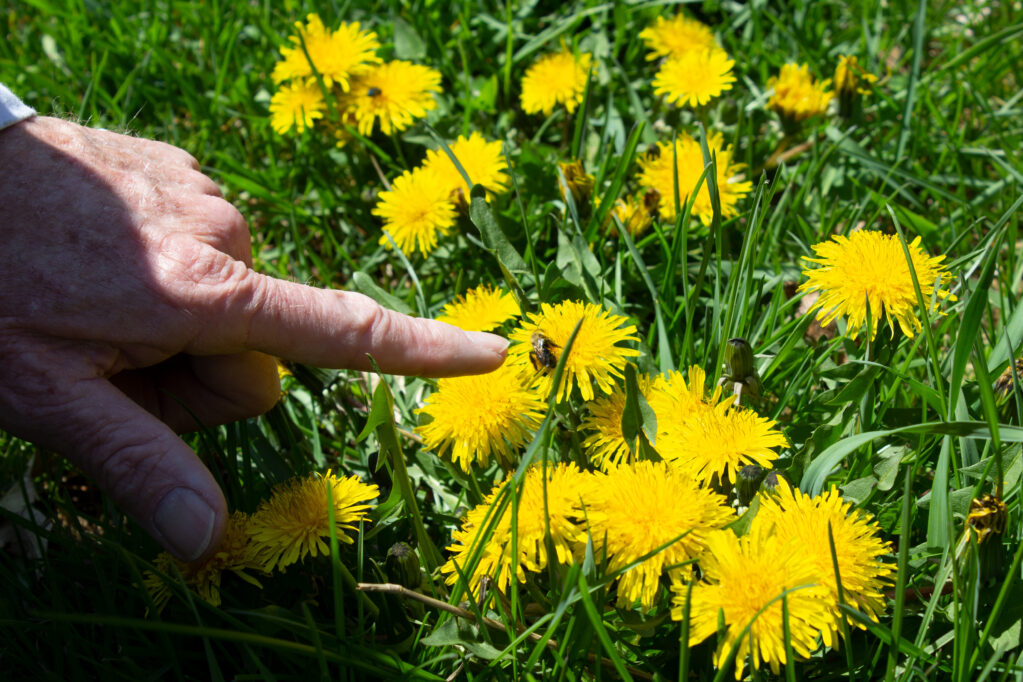 The amount of yellow flowers seen on campus, consisting of forsythias and daffodils, deceivingly keeps these buzzing insects away. These plants cannot provide pollen for them, and neither can the others that are genetically engineered to prevent them from pollinating. These bees have historically been reliant on plants like blueberries, and Alm encourages everybody to continue planting native plants that the bees know how to "work," as he says. Rhododendrons and azaleas provide a good source of pollen for the insects.
While native plants may be difficult to find, the Rhode Island Wild Plant Society has a plant sale throughout the year, said Professor Alm. They sell out fast, so get them while they're hot!