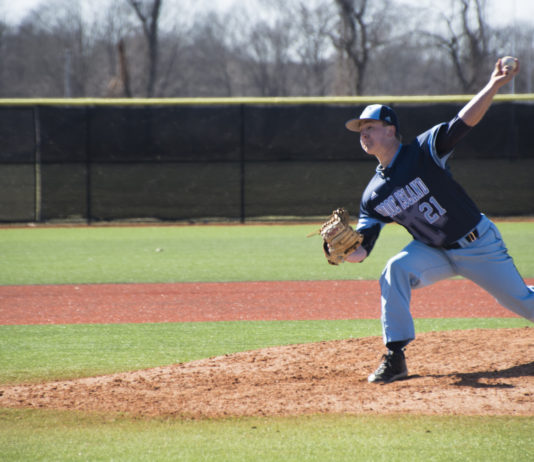 Redshirt Senior Cam LeFleur is one of the many seniors on the team's veteran heavy pitching staff. Photo by Autumn Walter. When the sun is shining and it's above 45 degrees outside, everyone on campus is happier. Nobody likes the warm weather more...
Photo by Anna Meassick | Mariah Paulette makes a move to spike the ball over the net. This season wasn't an easy season for Women's Volleyball. They had ups and downs, but through it all, they always battled, and this weekend was a perfect example. The regular season for Rhody...
On Saturday, Oct. 6, the Rhode Island Men's and Women's cross country teams competed in the New England Championship at Franklin Park, Massachusetts. Men's cross country finished 14th and earned 406 points. Women's Cross Country finished 15th, earning 353 points. Joseph MaGuire was the top finisher for the Rams for...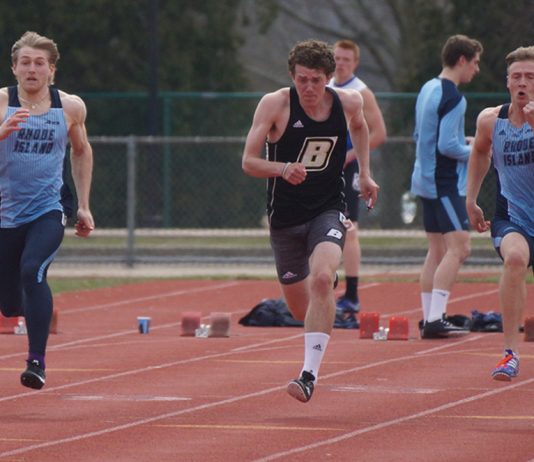 Photo courtesy of GoRhody.com On Friday April 20, the University of Rhode Island men's and women's track and field teams traveled to Worcester, Massachusetts for the Holy Cross Invitational. Even as the school year comes to a close, the track teams continue their season with the same intensity that they...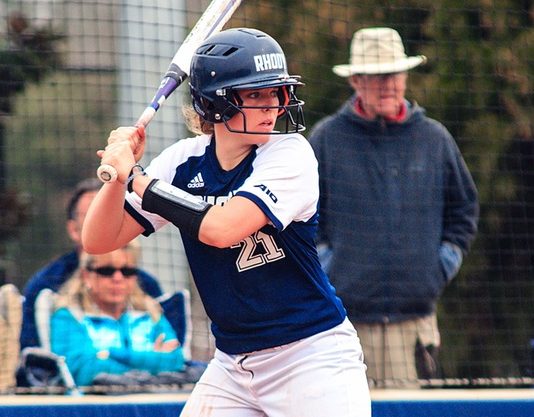 Photo courtesy of GoRhody The Rhode Island softball team began conference play over the weekend at George Mason University. Despite the Rams 4-18 record entering the series, they played at a high level against their Atlantic 10 opponent. After Rhode Island lost the first game, they came back with two...
The University of Rhode Island's softball team got swinging into their season this weekend at the Elon Tournament at Elon University in North Carolina. Rhode Island played four games over the weekend and sport a 1-3 record after their first weekend of the season. The Rams season opener against...
Photo courtesy of Rhode Island Athletics | URI's Karlee Fowler competes in pole vault On Friday, Feb. 2, the URI track and field programs traveled to Boston for the New England Championship. The women's team finished in fourth and the men's placed third. URI and Northeastern were the only schools...
For URI men's soccer co-captain Dominik Richter, he had never been named the Atlantic 10's Offensive Player of the Week. But Richter can finally check that off his to-do list. "It means a lot," Richter said on his recognition. "I've tried to get this award the past two years...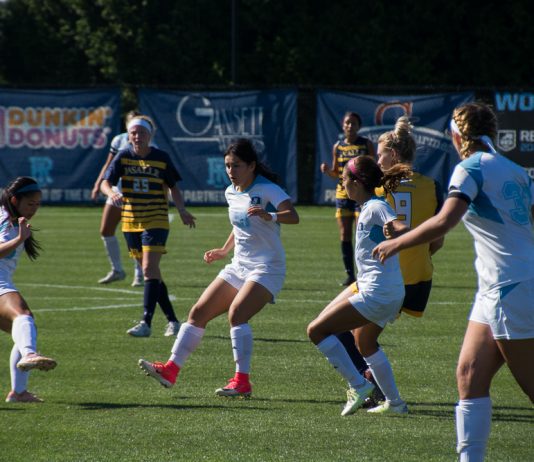 The University of Rhode Island women's soccer team hosted Richmond on Thursday, Sept. 28 in a conference match-up under the lights. It was a defensive battle until Richmond's Brooke Beam scored in the 62nd minute of the game. Less than three minutes later, Olivia Aha scored off an assist...