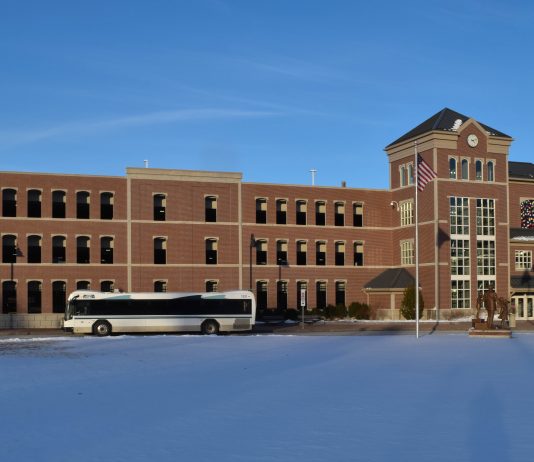 Photo by Anna Meassick | Students parking at Wickford Junction must organize their day to the bus schedule. The University of Rhode Island officially opened parking at off-campus locations, such as Wickford Junction, in response to the loss of parking spots due to construction across campus. However, the project has been...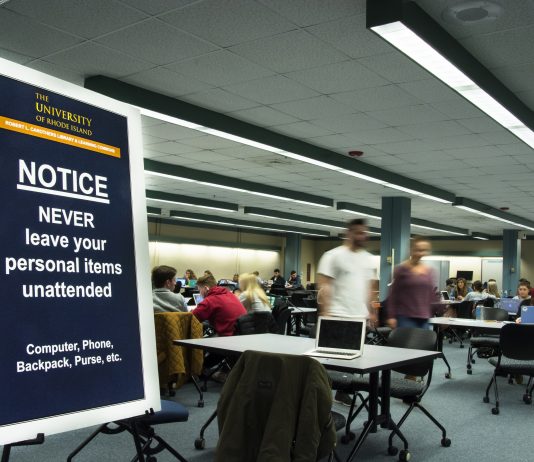 The University of Rhode Island Campus Police are investigating the recent thefts of student-owned laptops in the Robert. L. Carothers Library. "There has been a hike in laptop theft over the past couple of months in the library," said Karim Boughida, dean of University Libraries. "The library has literally been...
When not teaching English at the University of Rhode Island, Professor Derek Nikitas writes fiction. Nikitas has three published novels: Pyres, an Edgar Award nominated thriller, the crime novel The Long Division and a young adult time travel novel, "Extra Life."  Recently, Nikitas even collaborated with the best-selling author,...
The University of Rhode Island concluded its first ever Family and Alumni weekend with a State of the University Address by President David Dooley on Sunday morning at Paramaz Avedisian '54 Hall. With the University's accreditation being under reevaluation this year, Dooley reflected on what URI has accomplished since the...
by: Kelsey Santmyer and Laura Weick Last Friday, the Rhode Island Democratic Party held their monthly Women's Caucus at the University of Rhode Island in order to address the University's College Democrats concerns with the lack of young voter engagement. State Representative Lauren Carson, one of the four co-chairs of the...
The University of Rhode Island is currently celebrating its sixth annual Coming Out Week. Hosted by the Gender and Sexuality Center, celebration is held within the same week as National Coming Out Day. Observed each year on Oct. 11, National Coming Out Day encourages members of the LGTBQ+ community to...
The University of Rhode Island's Department of English will begin to offer a creative writing option this semester. "The new creative writing option isn't a creative writing minor, but an option within the English major." Derek Nikitas said, assistant professor of creative writing and English department advisor. English majors are required...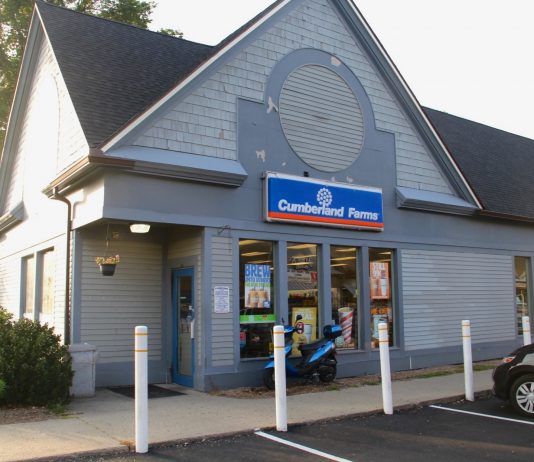 The Kingston Emporium's Cumberland Farms convenience store closed its doors for good this past Sunday after over 30 years of business. When asked why the popular store was closing, Cumberland Farms stated that "We are closing the store as we determined that, based on space and other requirements, we are...