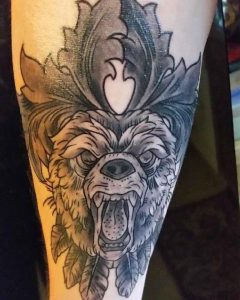 Freshman human development and family studies major Aaron Cervone said that he didn't have a clue what his tattoo could possibly mean.
"I really liked the art style," Cervone said. The different levels of shading a dark line work helps to make every inch of the tattoo stand out. "It's pretty representative of my personality actually, anyone who knows me knows not to 'poke the bear,'" Cervone said, when asked what his tattoo meant to him.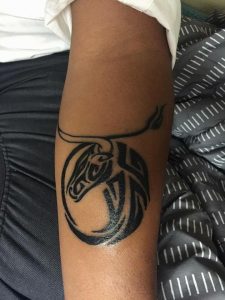 The bull by nature is a strong, powerful animal. It's also a symbol of strength, passion and fulfillment in many cultures. These are only some of the many reasons why freshman psychology major Mathue Jones said he loves his tattoo so much.
"I've always been intrigued by astrology," Jones said. "More specifically my own zodiac sign, Taurus."
Freshman cell and molecular biology major Marina Carro was very happy to show off her tattoo, which has a great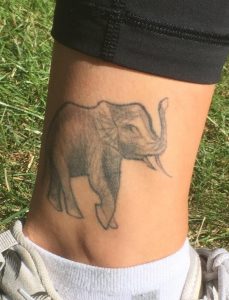 moral meaning behind it.
"I wanted a tattoo of an elephant because they're loyal, intelligent and compassionate, and those are characteristics I try [to] live by every day," Carro said. Carro is also an advocate for preventing the poaching of elephants in the wild for their tusks, and strives to eventually start a club here at the University of Rhode Island to raise awareness for the cause.