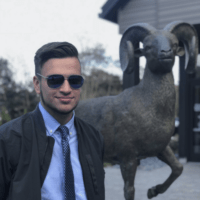 I am doing this because the Cigar has always been one of my favorite parts of my time here at URI. The friends I've met and the experiences it has given me are unmatched. I want to be sports editor because I love the Cigar and want to make the sports section the best it can be and better than the past.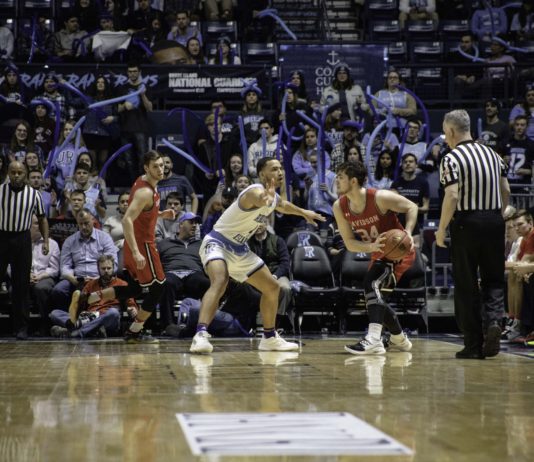 Freshman guard Tyrese Martin plays tight defense in front of a rowdy URI student section against Davidson. Photo by Momolu Akoiwala. Team gets back on track week before Atlantic 10 Tournament "Fierce competitor," head coach David Cox said. "It was...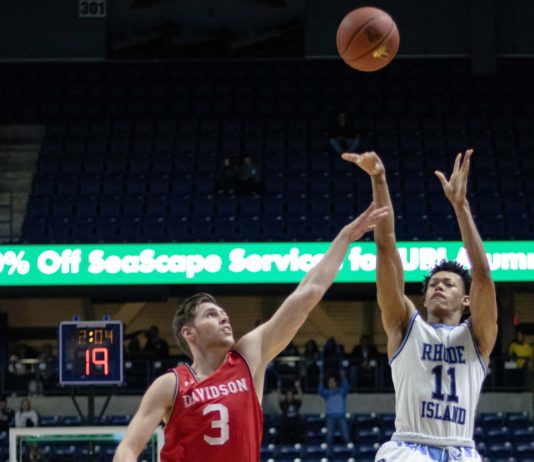 Junior Guard Jeff Dowtin elevates over Davidson defender in Friday's loss at home. Photo by Kayla Michaud. The University of Rhode Island men's basketball team could do nothing wrong on Tuesday night as the Rams snapped their five game losing streak and downed...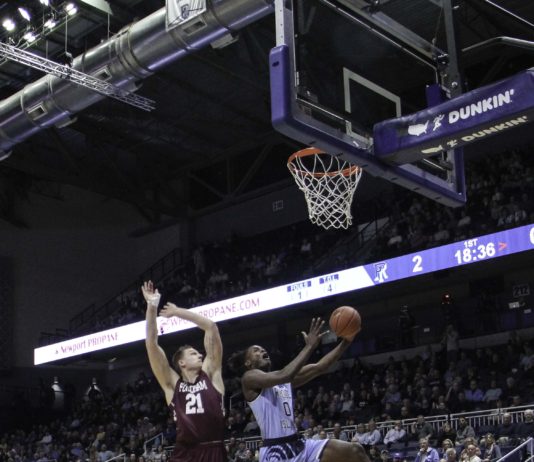 Freshman forward Jermaine Harris goes for the fastbreak layup against Fordham on Saturday. Photo by Greg Clark. Just when you think it can't get any worse, the University of Rhode Island men's basketball team fell to Fordham University in overtime 66-63, a week after...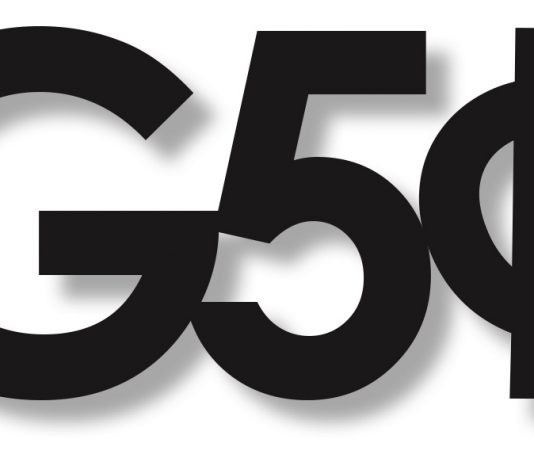 No matter the age, gender, sport or any other defining characteristics of an athlete, one thing is always there - the competitiveness. That flame deep in their soul that is relentless. That flame never dies out, it rages on. Try as you might, it will always be...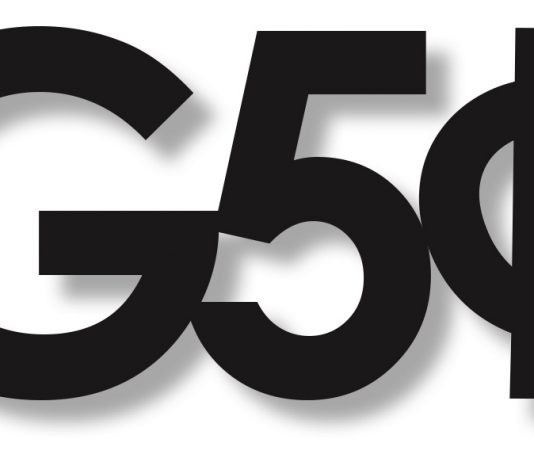 Coming off their first winning season in nearly 20 years, Head Coach Jim Fleming and Rhody Football continued to boost the program as they added 11 new recruits on National Signing Day. With National Signing Day yesterday, Rhode Island welcomed nine high school seniors...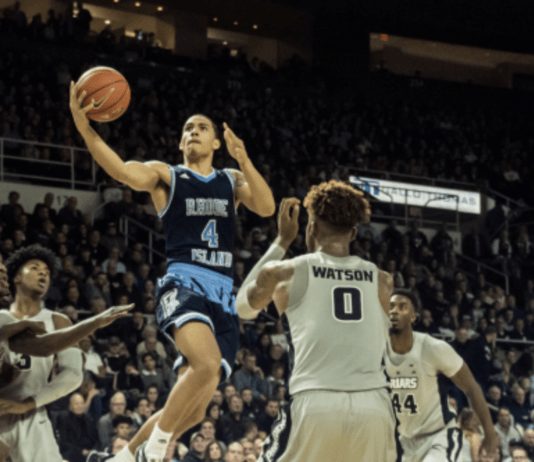 Photo by Autumn Walter | Tyrese Martin drives-in for a layup. "It's a tough situation to walk into if you're a first-year coach. You're inheriting a team with the expectation and I'm just hoping all the fans in Kingston are patient with development." Providence College coach Ed Cooley couldn't have said...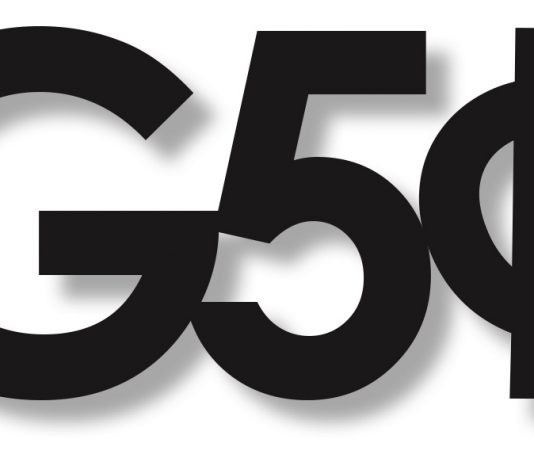 Photo by Autumn Walter | The Women's Basketball team won in the Ocean State Tip-off Tournament. I was in my weekly struggle of trying to find a topic to write about for this week's paper. I could recap basketball or interview a player for a profile. I decided to put...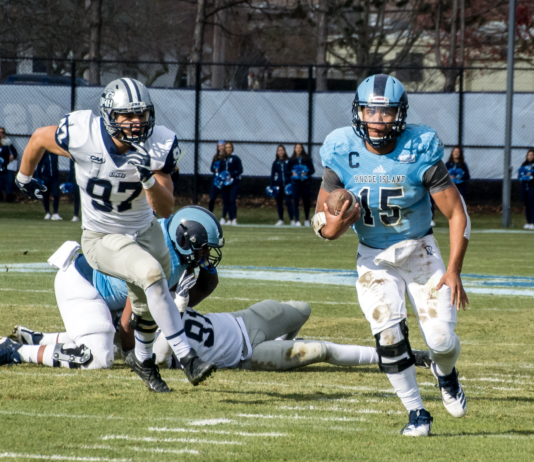 Photo by Autumn Walter | JaJuan Lawson scrambles out of pocket vs. UNH. By Nick Cardi and Tyler Krusz Offensive MVP: The quarterback position is one of the most demanding and unique in all of sports. In no other team sport does the success start and end with just one player; it...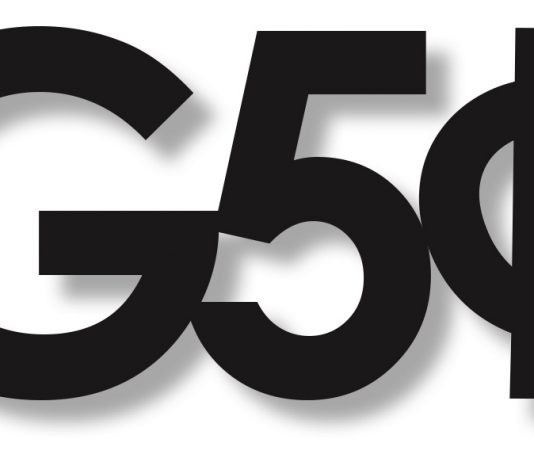 One game is all that remains on the schedule. It's arguably the most important game for Rhode Island football in the past 17 years. It's not for a trip to the playoffs or a conference championship. It's an opportunity for Jim Fleming and a group of Rams to do...
Photo by Autumn Walter | Rhody won their season opener against the Pace Setters, with a score of 80-65. Rhode Island basketball is back under first-year head coach David Cox. The Rams took down the Division II Pace University Setters 80-65 at the Ryan Center last Thursday night. The Rams were...