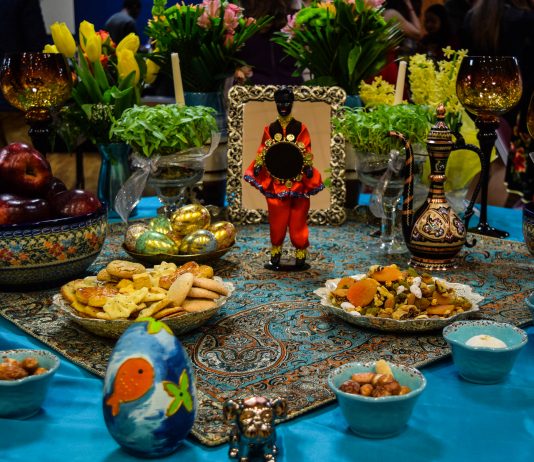 Photo by Anna Meassick |CIGAR| Students enjoy the event's food and special cultural tables.  On March 25, at 6:30 p.m., members of the University of Rhode Island's Persian community held an event in the Memorial Union Ballroom to celebrate the Persian New Year, or Nowruz. This is the second year that...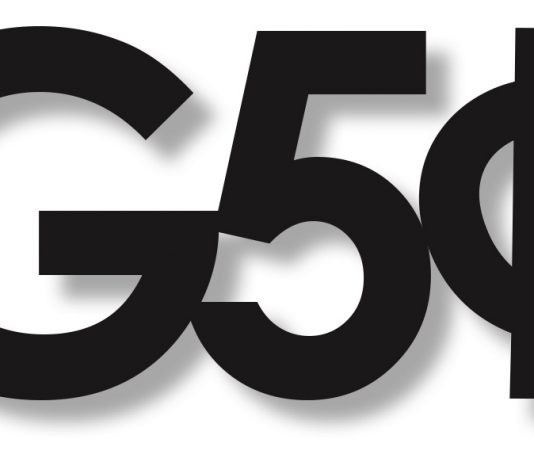 Lawmakers and students can agree that the cost of higher education has increased considerably in the last two decades. According to the College Board 2017 Pricing Report, since the year 1988 the cost of higher education has increased 213 percent. Rhode Island Rep. Joseph McNarmara of Cranston and Warwick introduced a...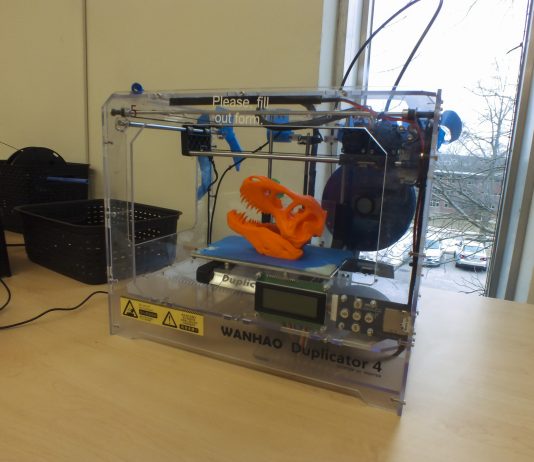 Photo by Kristina |CIGAR| In the last few years 3-D printing has become more cost effective and precise. The advancement in 3-D printing technology has encouraged a school of thought that proves this technology has the potential to completely revolutionize medicine, improve manufacturing and change our relationship with technology. To...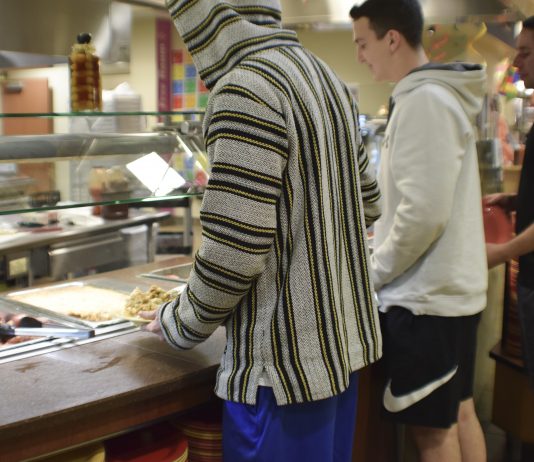 Photo by Joe Lachance |CIGAR| Students enjoying meals at Mainfare and Butterfield are concerned their song choices are being censored. Administrators filter explicit song selections At both of the dining halls on campus at the University of Rhode Island, students are able to use an application called RockBot to request music over...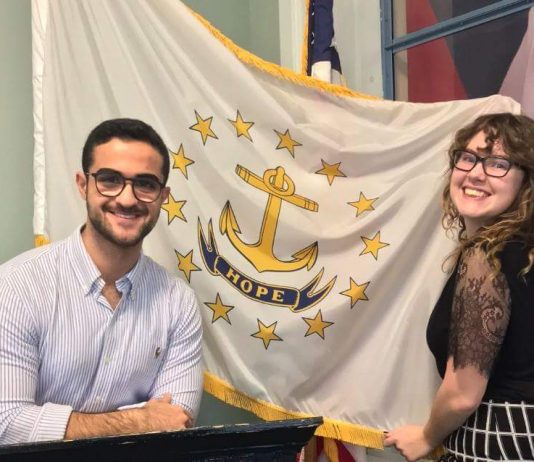 Photo courtesy of Adriana Wilding and Abdulwhab Alquirtas. By Oluwatona Campbell and Juliana Cuomo On March 7 and March 8 students at the University of Rhode Island elected Adriana Wilding Abdulwhab "Wahab" Alquirtas as president and vice president of Student Senate. According to Wilding and Alquirtas, they were elected because of their platform...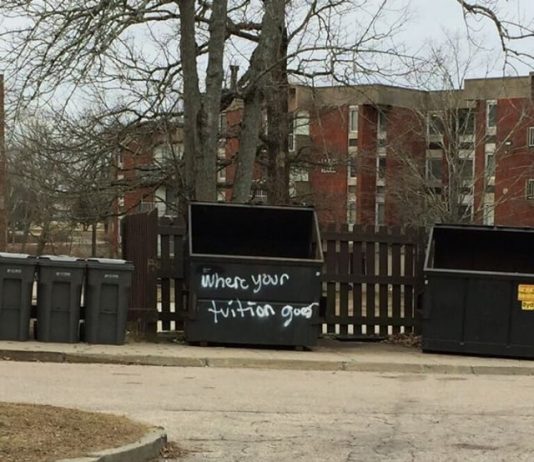 Photo by Stephanie Erickson |CIGAR| A member, or members, of the University of Rhode Island community defaced several buildings and shared spaces on campus with political graffiti. At this time the University officials and Campus Police have been unable to identify those responsible for this string of vandalism. The University's...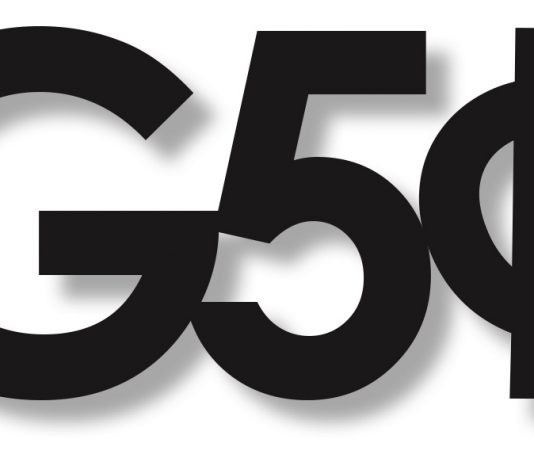 Dacia Maraini is an esteemed Italian author, journalist and activist for equality. On Feb. 26, Maraini attended an event celebrating her lifetime of activism, while marking the start of the National Women's Month and International Women's Day on March 8. Maraini, 81, lived through and wrote about her experiences in the...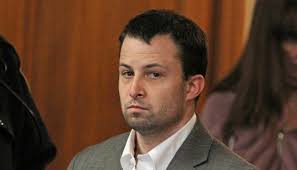 Photo courtesy of ©WPRO | Senator Nicholas Kettle faces charges of extortion and video voyeurism. On Monday Feb. 19, the Rhode Island Superior Court unsealed a criminal indictment of 27-year-old Republican State Senator Nicholas Kettle. Kettle has pled not guilty to two counts of extortion and one count of video...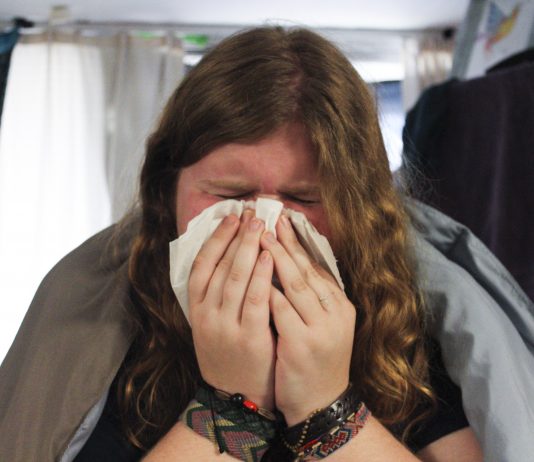 Photo by Sarah Vincii |CIGAR| Students and researchers chime in on the best way to combat the common cold. Getting a cold is an inevitable part of being an adult, and sharing a university campus with over twenty thousand other students, faculty and staff, the chances of getting a cold...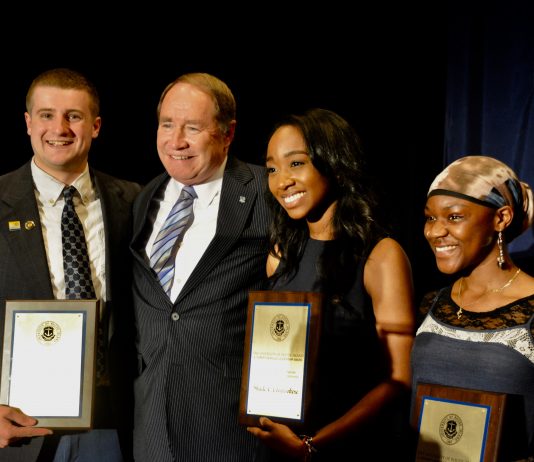 Photos by Autumn Walter |CIGAR| The Rainville Leadership Awards is an annual award ceremony organized by the University of Rhode Island's Division of Student Affairs. The 2018 awards ceremony will be held on April 10, at 6 p.m. in the Memorial Union Ballroom for the nominees and invited guests. Named in...