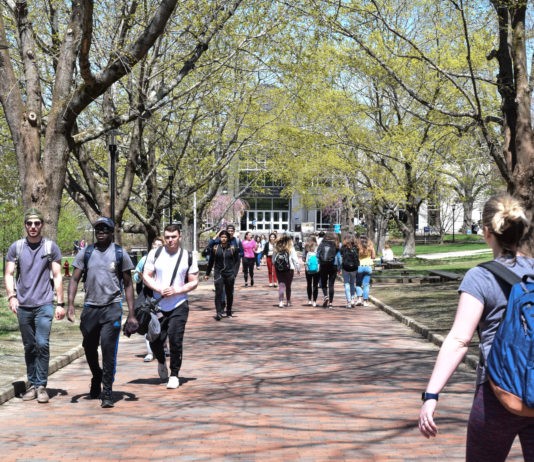 Programs, committees in turmoil after external review, lack of communication creates further issues Campus diversity was recently questioned after an external review was completed and presidential committees were disbanded. | Photo by Anna Meassick. By Laura Weick and Kate LeBlanc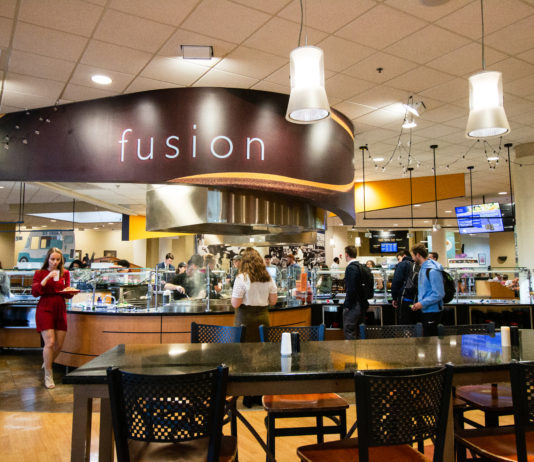 New improvements have been scheduled for dining services for the fall semester. | Photo by Grace DeSanti. Pierre St-Germain, director of dining services, looks to welcome a food truck, a sushi bar, a new chef and other additions to the University of Rhode Island...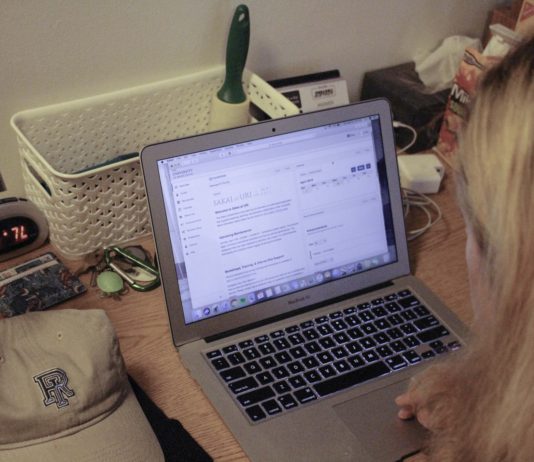 Sakai will soon be replaced and phased out by another learning management system. | Photo by James McIntosh. The University of Rhode Island's Learning Management System Task Force hosted different vendors on campus throughout the past month in their effort to replace Sakai.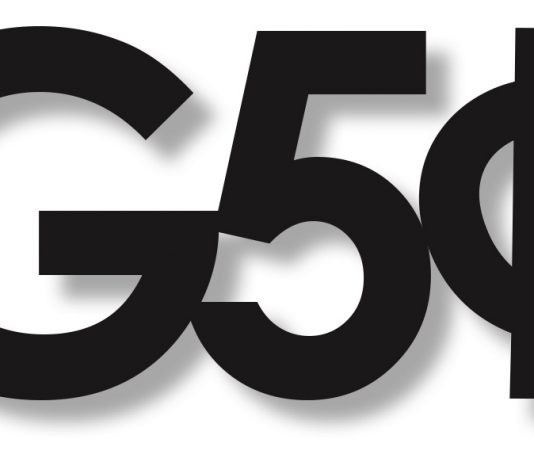 If you come to URI with at least 15 high school credits, chances are you're going to be able to graduate early. For me, I arrived at the University in the fall as a freshman with 17 credits after taking Advanced Placement classes...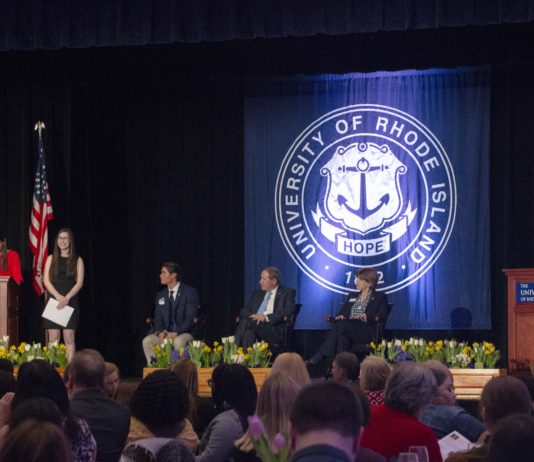 Students and organizations were recognized for their leadership at the 31st annual Rainville Awards. |Photo by Grace DeSanti. The 31st annual A. Robert Rainville Leadership Awards were held Tuesday night, honoring students N'Deye Yacino Dabo, Dakota Grenier, Natalie Timas and the group URI...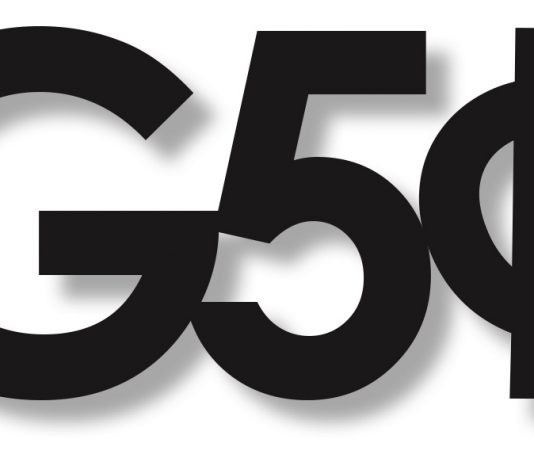 The University of Rhode Island Foundation will celebrate its second Day of Giving on April 25, and will try to reach their goal of 1,000 donations with no set monetary goal. "Day of Giving is a campus-wide initiative where we ask the community...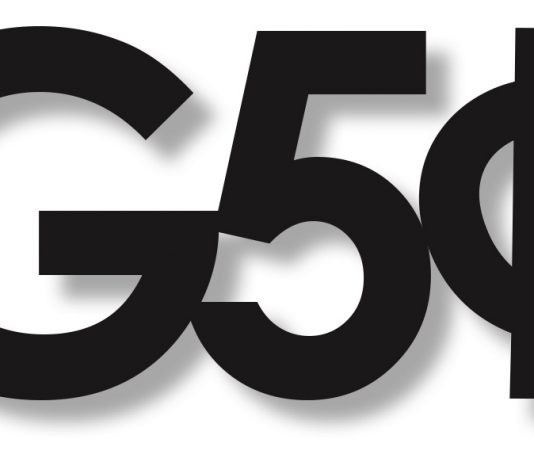 The criminology and criminal justice (CCJ) program at the University of Rhode Island recently established their chapter of the honor society Alpha Phi Sigma (APS) and elected their inaugural executive board. Dr. Megan Parry, an assistant professor of CCJ, was a member of...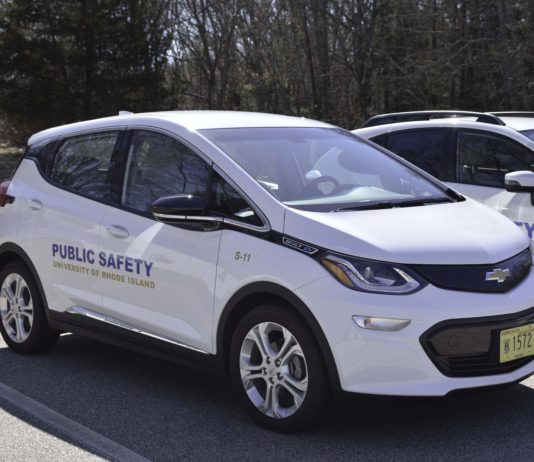 Public Safety invested in two electric cars to be more environmentally-friendly. |Photo by Joe Lachance In an effort to make a more environmentally-friendly campus, the University of Rhode Island's Department of Public Safety recently bought two new all-electric cars. The...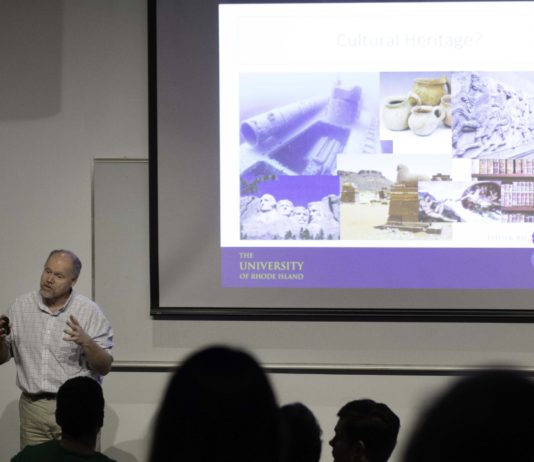 Professor Rod Mather presents on fake news through shipwrecks and statues in history. |Photo by Chris Crosby History professors talk about the development of fake news throughout centuries In a political climate where fake news is considered commonplace, members of the...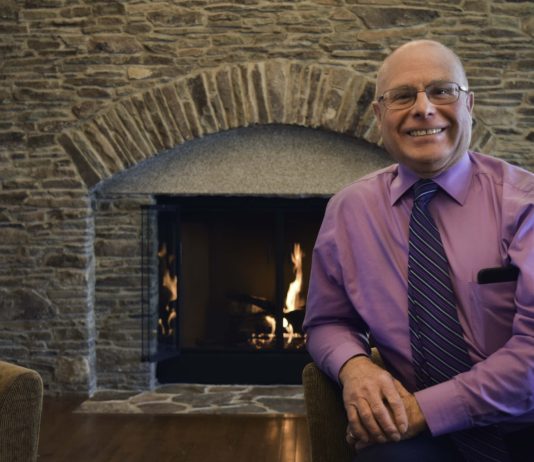 Dave Lavallee is incredibly dedicated in his service to the University. Photo by Anna Meassick Dave Lavallee is on his 25th year of working in the communications department for the University of Rhode Island, but his dedication to the University began long before he...