Nolan Reilly is a sophomore Journalism major from Northbridge, Massachusetts. He started writing for the Cigar during his freshman year. He is also involved in WRIU and loves Boston sports. Email: nolan_reilly@my.uri.edu Twitter: Nmreilly15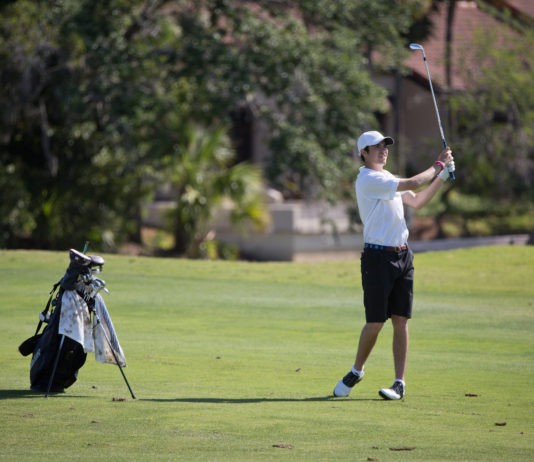 Sophomore Chris Francoeur tied for fourth in the URI invitational this past weekend. |Photo courtesy of GoRhody. For the second time in four events, Rhode Island Men's Golf won, taking home first place at the Rhode Island Invitational at Quidnessett Country Club.
Rhode Island Men's Track and Field finished third out of ten teams at the Northeast Challenge hosted by the University of Connecticut in Storrs, Connecticut this past weekend. The Rams were able to pull in 85 team points in total over the weekend....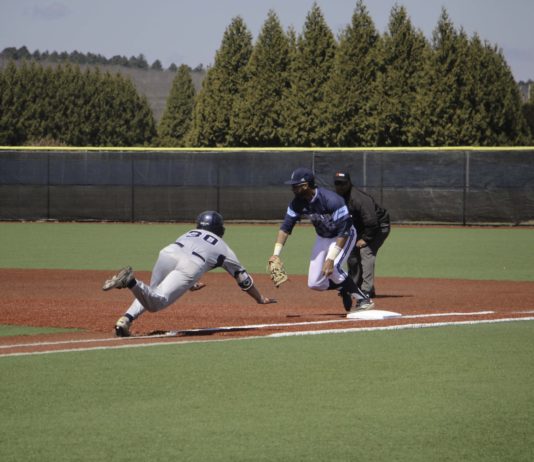 Sophomore Xavier Vargas gets ready to scoop the incoming ball as the runner dives head first into the bag. |Photo by Greg Clark. Rhode Island Rams baseball is the hottest they've been all season after a weekend sweep against the Richmond Spiders.
Lotte Black and the women's track and field team traveled to UMass this past weekend to compete in the Minutemen Invitational. |Photo courtesy of Michaela Benford. This past weekend, Rhode Island women's track and field finished third out of 10 teams at the Minuteman...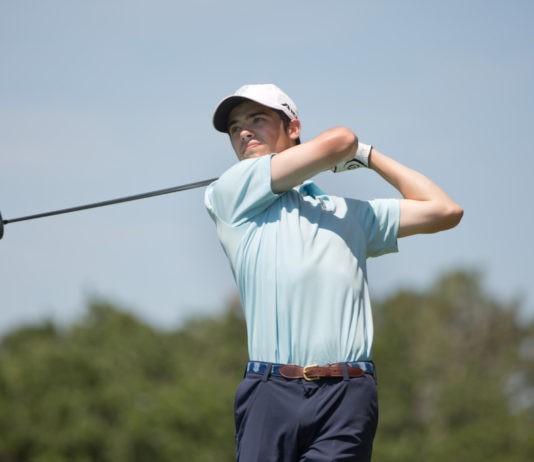 Sophomore Chris Francoeur and Rhody golf finished seventh at the Wildcat invitational. |Photo courtesy of Michaela Benford. Rhode Island Golf finished seventh out of 20 teams this past week at the Villanova Wildcat Invitational, hosted by Villanova University. "We hoped for...
Coming off a first place team finish at the Cape Fear National Intercollegiate, the Rhode Island Men's golf team took a step back this past weekend. The Rams finished 11th out of 14 teams at the FAU Spring Championship, hosted by Florida Atlantic University...
Last week Chris Francoeur received Atlantic-10 Co-Golfer of the Week for his stellar play at the Cape Fear National Intercollegiate. Francoeur paced the Rams in this tournament, finishing with the best score of both a Rhode Island golfer and the field in general,...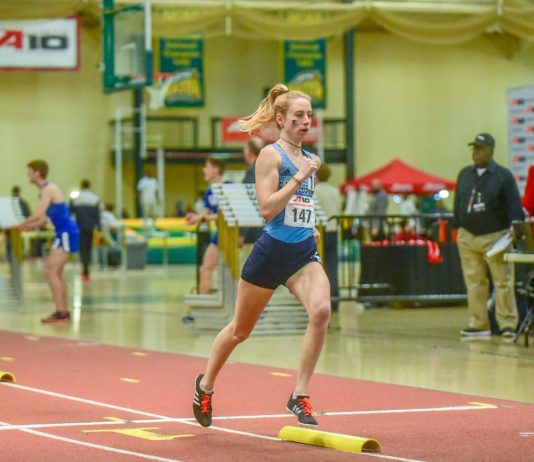 Junior Lotte Black competes in the Indoor Atlantic Ten Championships hosted by George Mason University. Photo courtesy of GoRhody.com Lotte Black, a student on the University Rhode Island Women's Track and Field team has had a banner year thus far.
After just one season in Keaney Blue, freshman guard and scholarship player Omar Silverio has left the program. Silverio was one of four freshman to come in this year, in what was David Cox's first recruiting class. Originally committed to play for Santa Clara...
The best time in the sports year is upon us. It's March which means not only is the NBA and NHL ramping up getting ready for the playoffs, but the great yearly tradition of filling out a bracket (or 20) for the NCAA tournament is here.