This past Saturday the University of Rhode Island's Women's Track and Field team finished in third out of 72 teams at the University of Connecticut Northeast Challenge in Storrs, Connecticut. The Rams recorded 19 personal or season bests on the day as well as...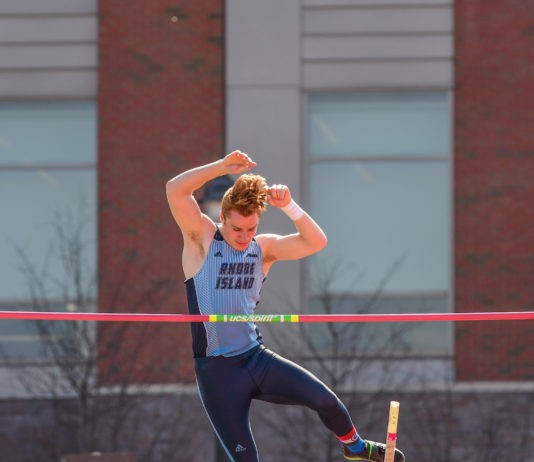 Senior Ryan Wilkes competes in the pole vault last week at the Colonial Relays. | Photo courtesy of Michaela Benford. This past weekend the University of Rhode Island's Men's Track and Field Team competed in the 54th Annual Colonial Relays, hosted by the College...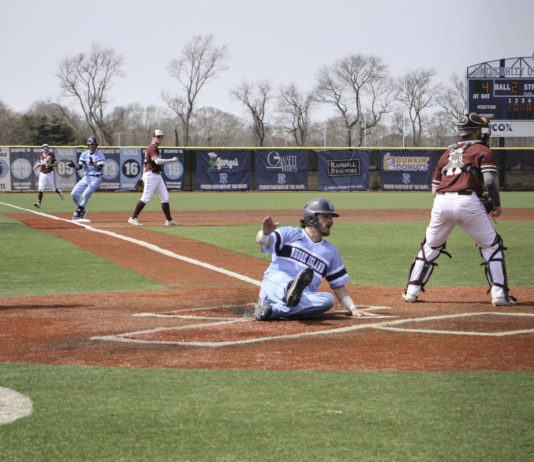 Junior catcher Sonny Ulliana slides in safely at home plate after a Laurence Hill triple in URI's 5-3 win over Fordham. |Photo by Greg Clark Team has won six of last eight games The University's men's baseball team won their...
The University of Rhode Island's women's soccer team is adding 13 new players with their incoming recruiting class. The Rams finished this past season with a conference record of 0-9-1 and an overall record of 0-17-1 in Head Coach Megan Jessee's second year...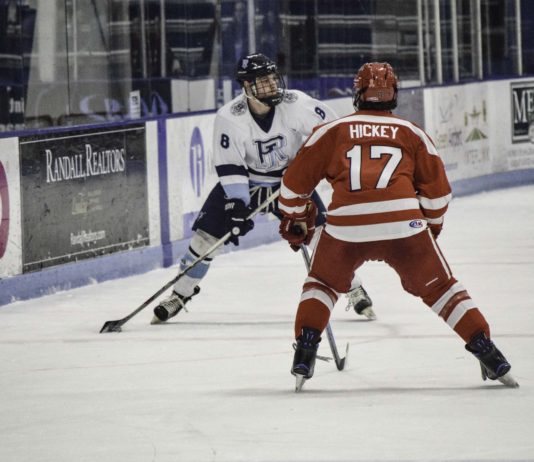 Sophomore forward Brennan Henry surveys the ice looking for his teammate against Stony Brook. Photo by Anna Meassick. The University of Rhode Island's men's ice hockey team's season ended this past weekend with a loss in the quarterfinals of the Eastern States Collegiate Hockey...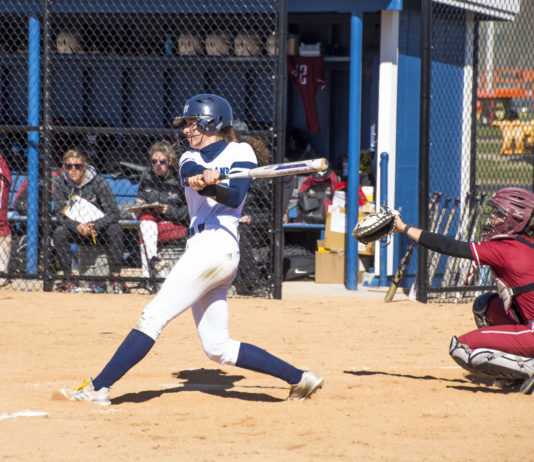 Women's Softball had a tough week as they dropped five games in a row last weekend. Photo by Autumn Walter. The University of Rhode Island women's softball team participated in the Cardinal Classic in Beaumont, Texas this past weekend where they saw their record...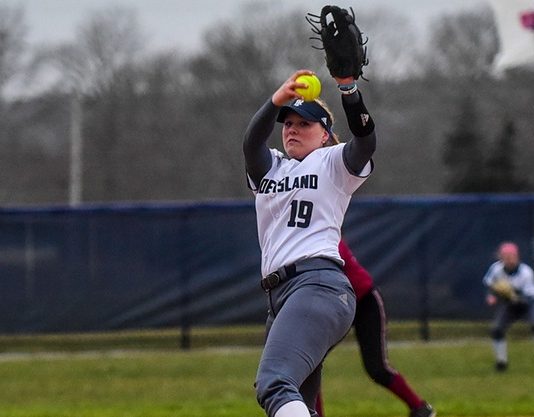 Senior pitcher Julia Waraksy gave up six runs in seven innings pitched this past weekend in softballs first road-trip of the season. Photo courtsey of GoRhody. The University of Rhode Island women's softball team kicked off the 2019 season playing five games in the Fairfield Inn and Suites...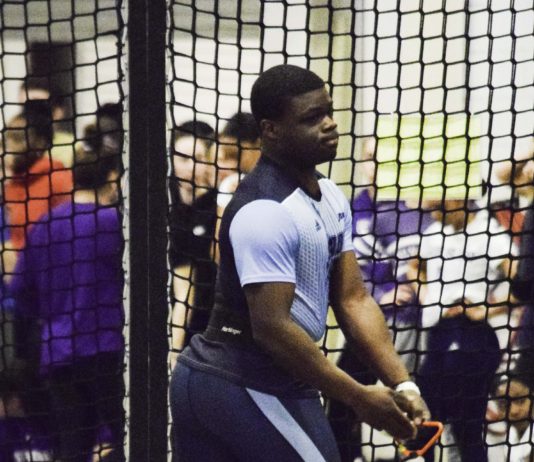 Rhode Island native Abraham Salako competes in weight throw during the URI coaches tribute. Photo by Joseph Lachance. The University of Rhode Island men's and women's track and field teams were in action this past weekend for meets at Mackal Field House and Boston...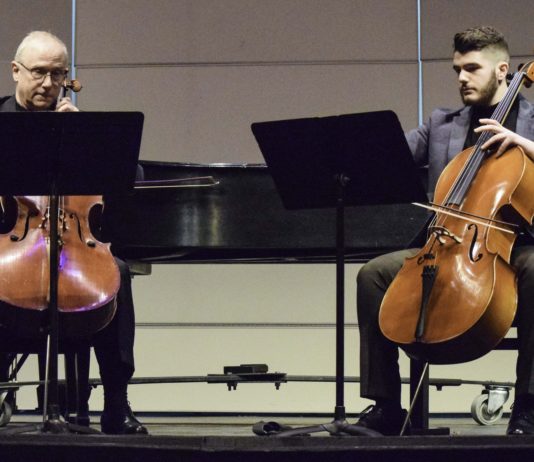 Anna Meassick | Professor Theodore Mook (left) and Sophomore Faares Deeb (right) perform a duet on the cello for the third performance of the music convocation. The University of Rhode Island's music department held its second music convocation of the spring semester on...