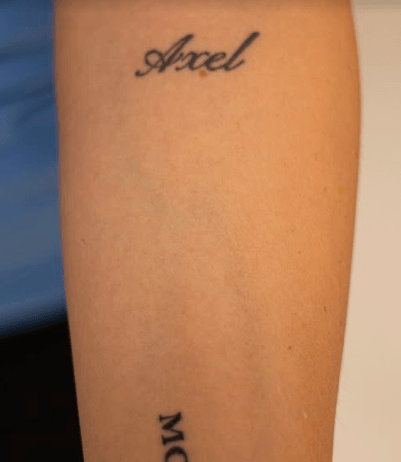 Brye Davis expresses her love for her family through her tattoos which symbolize each of her family members. Photos by Grace DeSanti. Symmetry and family remain a strong genre of permanence for Brye Davis, a third year student who recently got her third...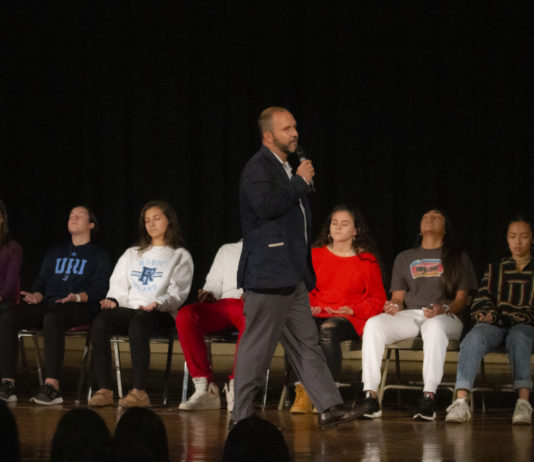 Hypnotist Frank Santos Jr., had the audience cracking up over his ability to get volunteers to perform on stage. Photo by James McIntosh. On Friday, Oct. 4, student volunteers who attended the Frank Santos Jr. Hypnotist show at The University of Rhode Island,...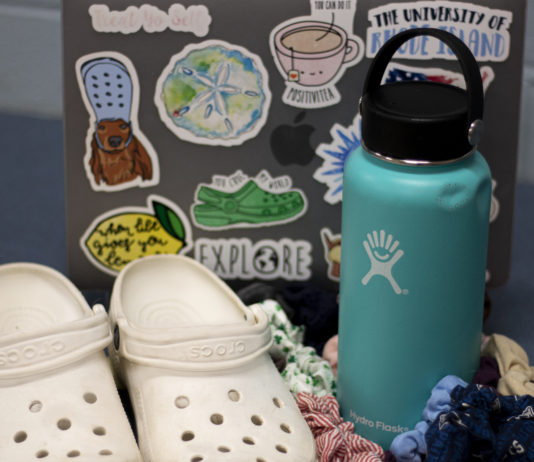 Scrunchies, stickers, hydroflasks, and crocs are fun characteristics of the VSCO girl trend. Photo by Grace DeSanti. Hydroflasks, puka shell chokers and Crocs are just a few of the style elements of the VSCO girl trend, a new subculture that has evolved from...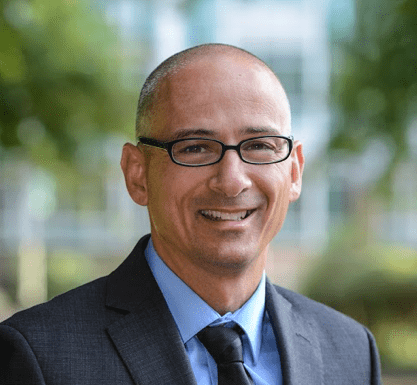 Dean of the College of Health Sciences, Gary Liguori, discusses his involvement with Spanish fitness company "Go fit." Photos contributed by Gary Liguori. Dr. Gary Liguori, Dean of the College of Health Sciences, recently attended a summit in Madrid, Spain for GO fit,...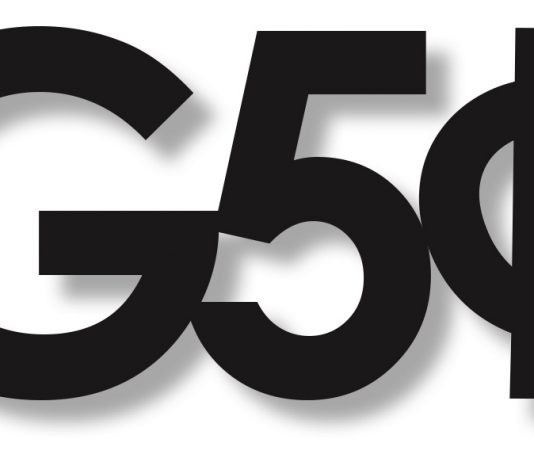 On Sept. 21, the Chinese Language Flagship Program at the University of Rhode Island hosted their annual Chinese Moon Festival, which was filled with traditional dances, poems and culinary dishes. The celebration was hosted by five members of the Chinese Language Flagship Program: Austin...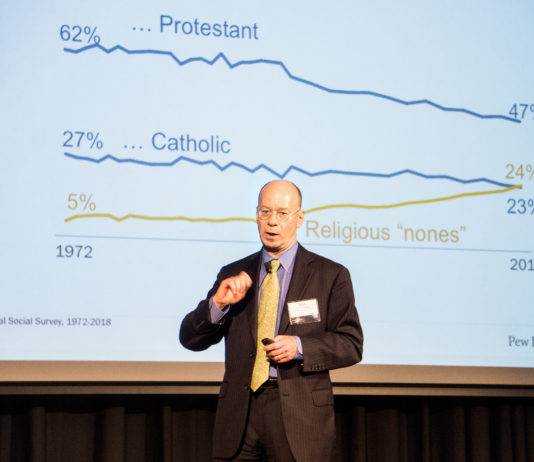 Alan Cooperman educates his audience about religion in America during the first honors colloquium. Photo by Autumn Walter. Alan Cooperman kicked off this year's Honors Colloquium on Religion in America this past Tuesday, with his lecture exploring the diversity of religion and spirituality in...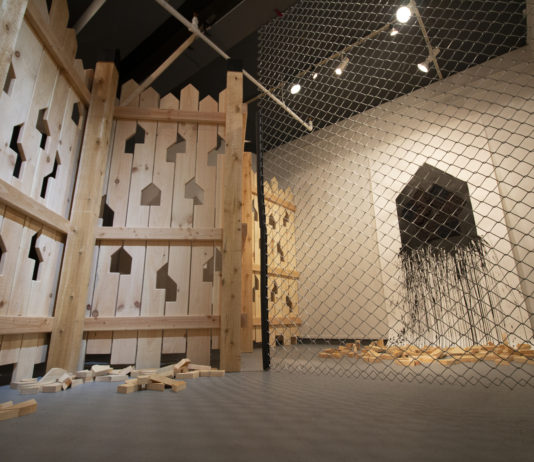 An art installation called "The House Divided" is now open for viewing in the Fine Arts Center. Photo by Grace DeSanti. The ideas of migration and immigration are illustrated in the Fine Arts Centers' new sculptural installation, "House Divided," by Michael Yefko, an...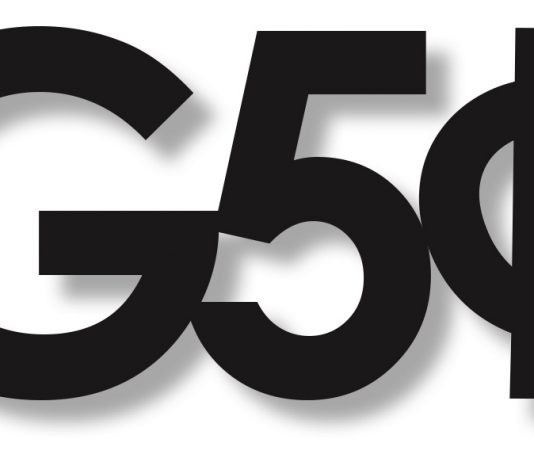 Interesting internships: Student Abbie Judson spent her summer interning France and visiting other countries including Switzerland as pictured above. Contributed photo by Abbie Judson.  To most college students, traveling throughout Europe over the summer is a luxury that one cannot afford to take, both...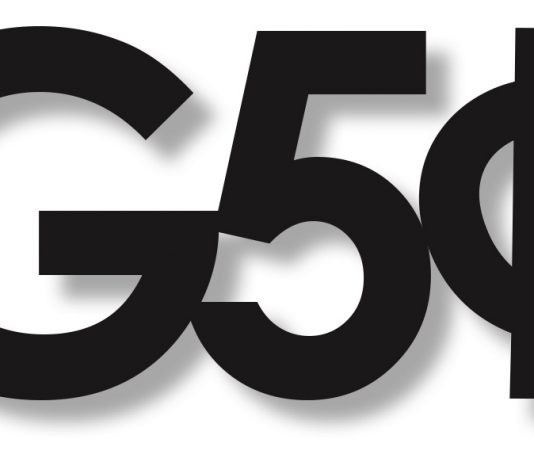 Summer may not be officially over until September 23, however, classes are in full swing and therefore, grind season is back baby. While getting back in the routine of going to classes five days a week, eating three meals a day and getting a reasonable amount of...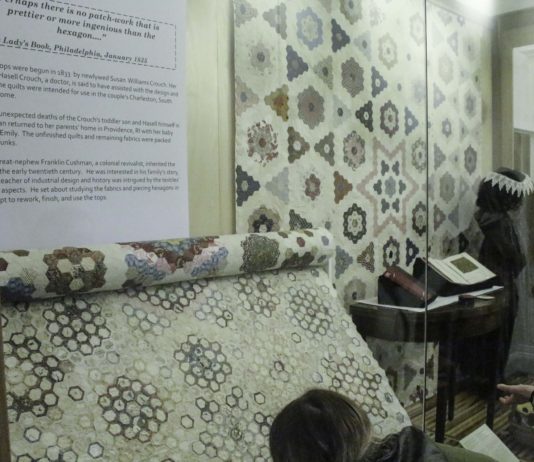 The collection will feature clothing, quilts and more Quilts, clothing and other objects of a family from the mid 19th century are on display as part of the university's Costume Collection. | Photo by James McIntosh. Last Monday, the Costume...