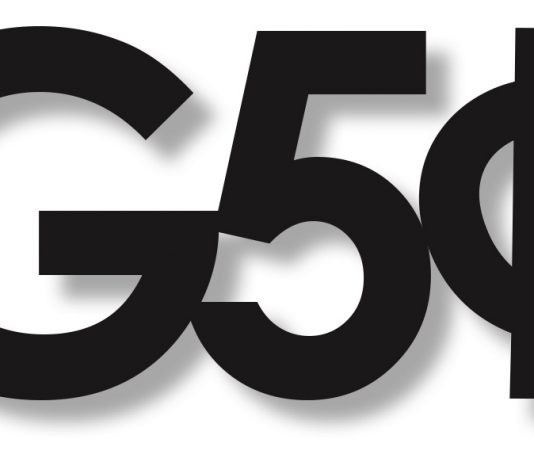 Spring has descended upon us, the sun is shining and serotonin levels are rising. With these nice environmental factors playing into our overall happiness, I have thought of new ways to make yourselves occupied around campus during these last few weeks of school this spring!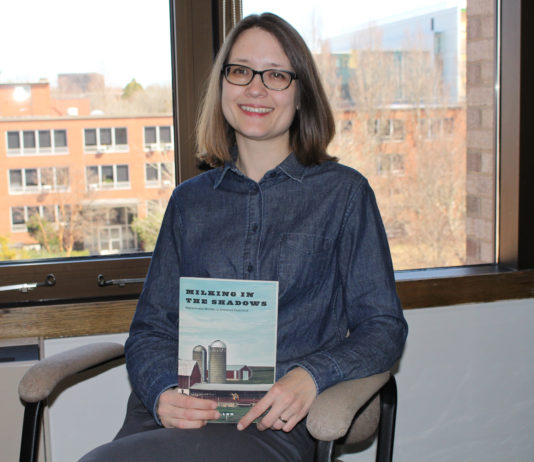 Dr. Julie Keller poses with her new book that was nine years in the making. |Photo by James McIntosh In January, Dr. Julie Keller, an assistant professor of sociology at the University of Rhode Island published her book, "Milking in the Shadows: Migrants and...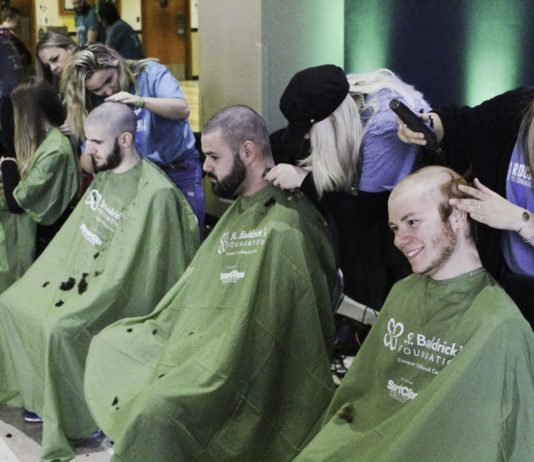 Students shave their heads toward raising awareness and finding a cure for childhood cancer. Photo by James McIntosh. On Monday, the University of Rhode Island held its fourth annual St. Baldrick's Foundation fundraising event in the Memorial Union and raised over $8,000.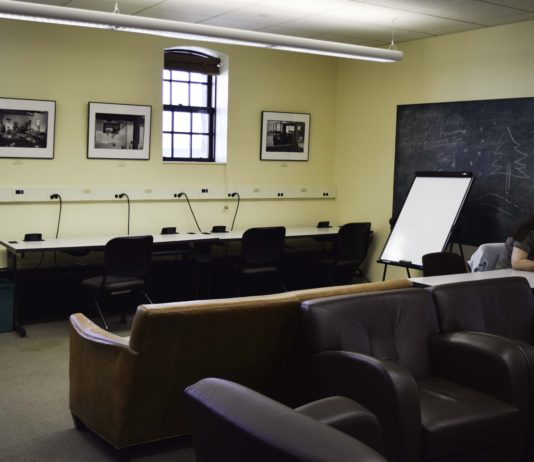 The honors lounge provides a study area for those enrolled in the program designed for students of all majors. Photo by Anna Meassick. Although students at the University of Rhode Island have been expressing their dislike towards the University Honors Program, believing that the...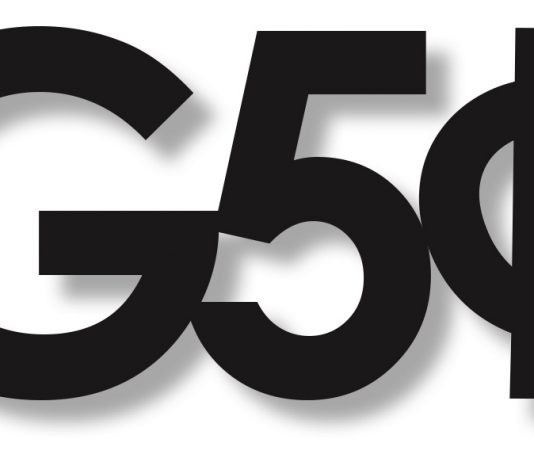 Justin Timberlake's iconic song, "What Goes Around...Comes Around," may have been released in 2006 after his split with Britney Spears, however, those lyrics may apply to more than the concept of karma. Timberlake's style and fashion trends he started during the 1990s when he was a part...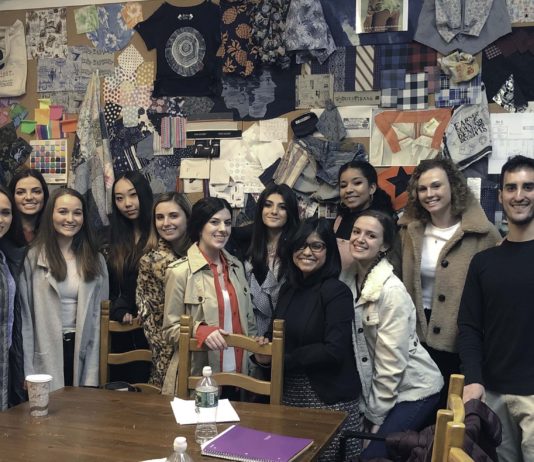 TMD students and faculty took a five-day trip to New York City to explore different sectors of the fashion industry. Photo courtesy of Shelby Kanski. The University of Rhode Island's Department of Textiles, Fashion Merchandising and Design (TMD), held their first annual Fashion...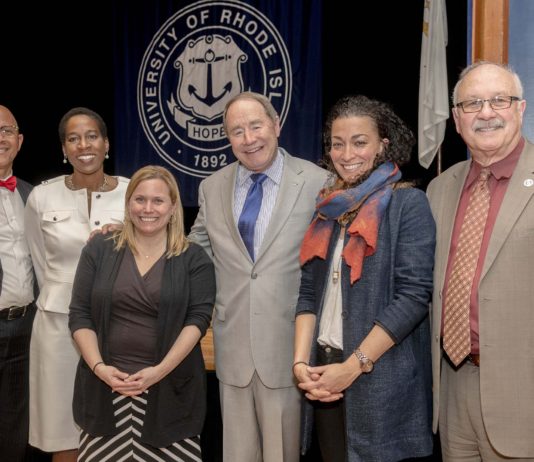 From the diversity awards last year (left to right) George Gallien, director of the URI Multicultural Student Services Center; Naomi Thomas, chief diversity officer; Tracey Dalton, presenter and professor of marine affairs; URI President David Dooley; Amelia Moore, Faculty Excellence Award winner; Donald H. DeHayes, Provost. Photo...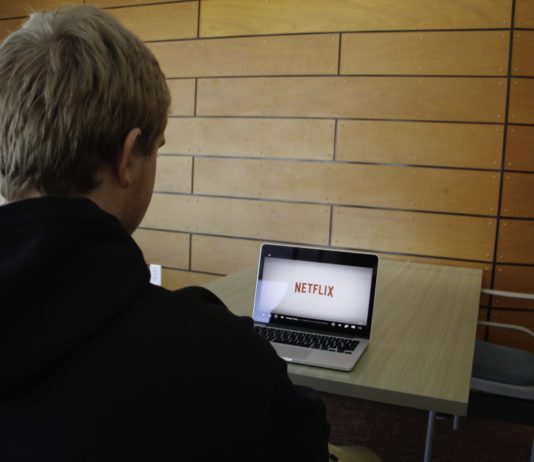 Netflix is incredibly popular amongst students, but that cancelation of several Netflix Originals has been disheartening to many. Photo by Greg Clark. With the dawn of every new month, students anxiously await the list of shows and movies Netflix plans to add and remove,...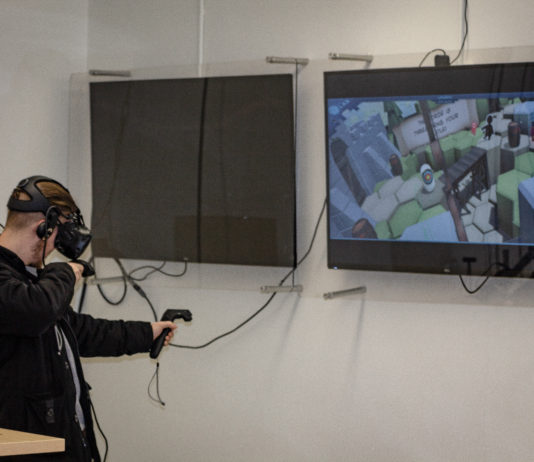 Noah Cyr wields a bow and arrow to protect his home from invaders while immersed in a virtual reality world at the Makerspace. Photo by Chris Crosby On March 2, 2019, the University of Rhode Island will be holding an "Immerse-a-thon" event for students,...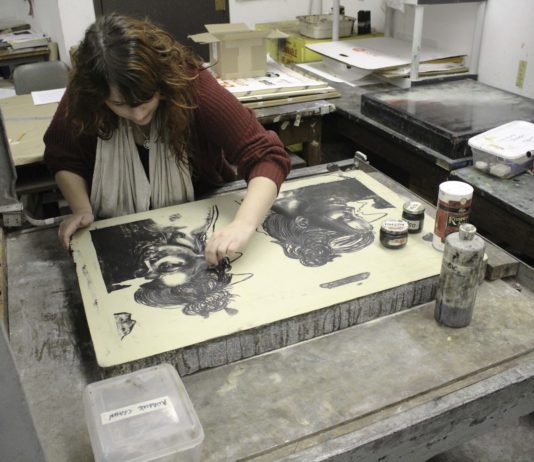 Alessandra Antonelli works on one of her art pieces for the senior seminar show. Photo by James McIntosh. Alessandra Antonelli, a senior student at the University of Rhode Island, is working on a series of large lithographs and monoprints for URI's senior seminar show...