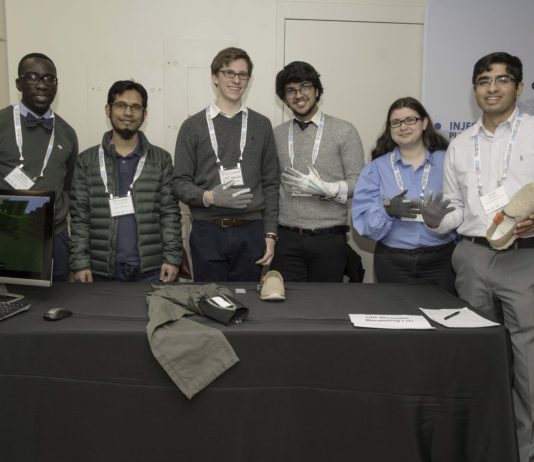 Students Nathan Ankomah-Mensah, Muhammed Enayetur Rahman, Billy Connelli, Kiran Thakur, Gozde Cay and Professor Kunal Mankodiya demonstrate materials from the wearable biosensing lab. Photo by Nora Lewis. By Abbie Judson and Erin Hassman On Monday, Feb. 11, the University of...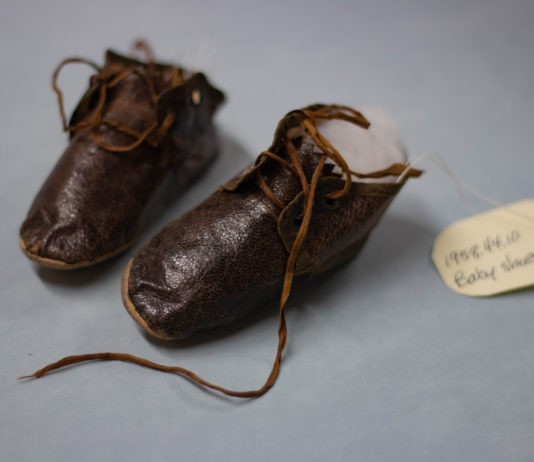 Baby shoes from 1958 are one of over 20,000 items that can be viewed at the Textile and Costume Collection. Photo by Grace DeSanti. The University of Rhode Island Textile and Costume Collection in Quinn Hall, which is home to over 20,000 objects from...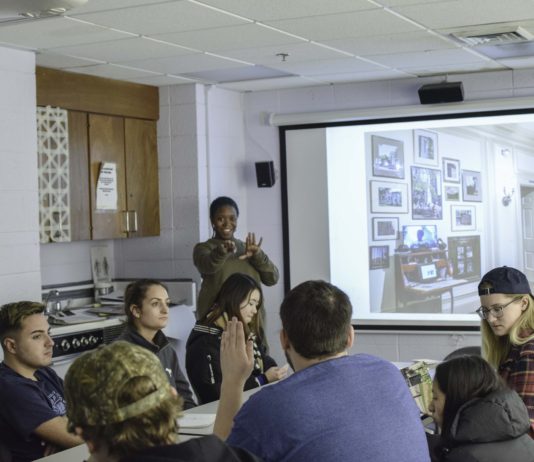 Becci Davis shared her art installation on the voices lost due to Confederate monuments. Photo by Joseph Lachance. Alumna Multi-Media Artist Presents her Confederate Monument Art Installation Multimedia Artist Becci Davis, presented her multi-media site specific art installation on Confederate monuments...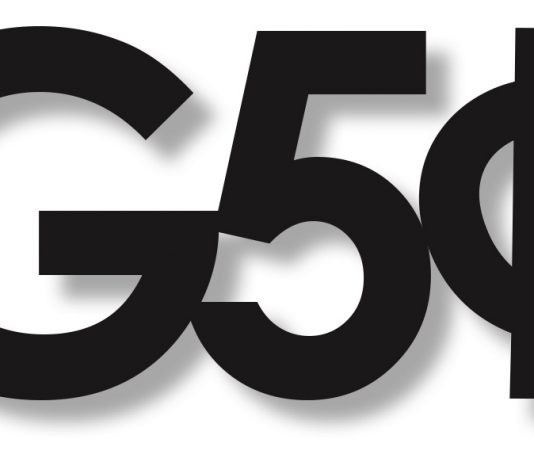 Review of Their Song 'Dumb Blonde' Avril Lavigne released her newest album, "Head Above Water," on Feb. 15, which includes one the song "Dumb Blonde" that her fans are up in arms over. "Dumb Blonde" features Nicki Minaj and is...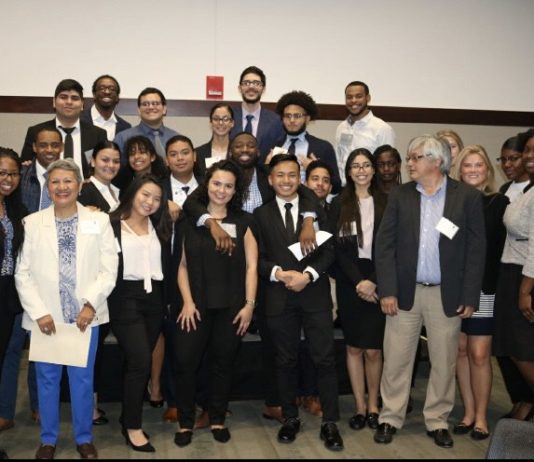 Students in URI's chapter of the National Association of Black Accountants pose for a photo at the Annual Minority Business Conference. Photo courtsey of NABA. The University of Rhode Island's student chapter of the National Association of Black Accountants (NABA) took first, second and third place in this...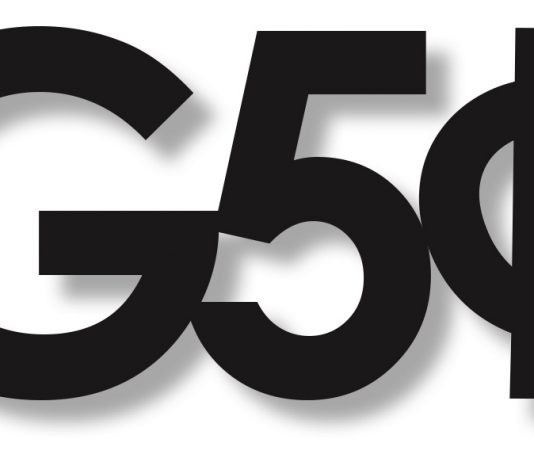 Subcultures collide on URI's campus with students adopting style trends from construction workers' unofficial uniform: Carhartt hats and Timberland work boots. URI is no stranger to construction work, and with the new engineering building and dorm hall being built this past semester, an abundance...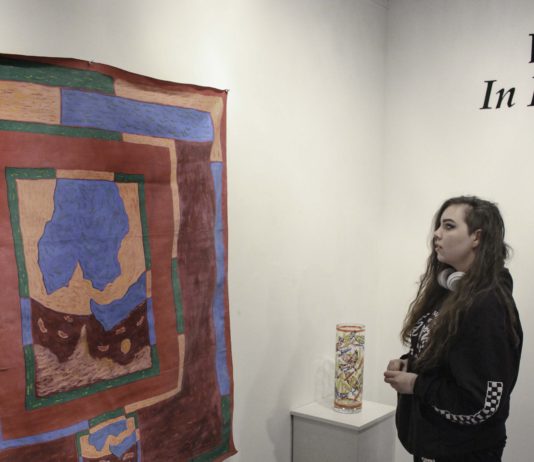 James McIntosh | A student observes artwork by Ernest Silva while it is on display in the Fine Arts Center. In honor of late alumni, Ernest Silva, the University of Rhode Island's department of art and art history is holding an art exhibit of...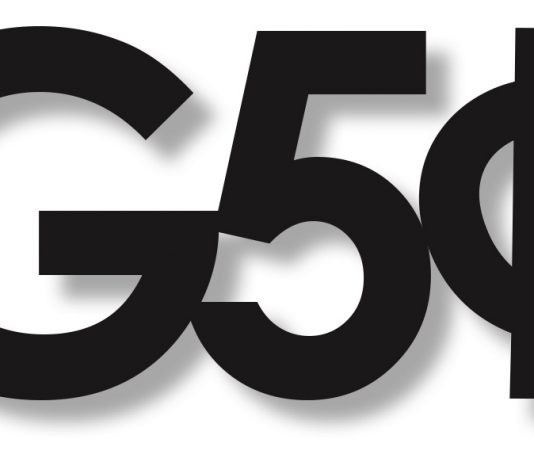 An associate professor at the University of Rhode Island is conducting a study on improving children's diets through direct home visits, cooking demonstrations, nutrition and meal advising for parents. Dr. Allison Tovar, a professor of Nutrition and Food Science, is working with the...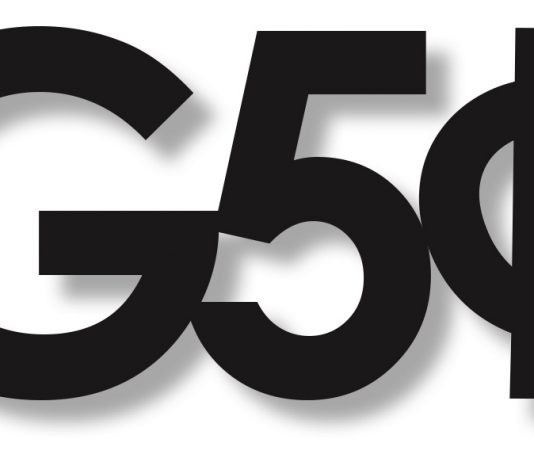 A recently formed student punk band on campus named "The Shipping Department" is gaining momentum and popularity at the University of Rhode Island. "The Shipping Department" is composed of three musically inclined freshman URI students: Collin O'Connor, Sebastian Toledo and Joe Milia. All three members are well versed in the...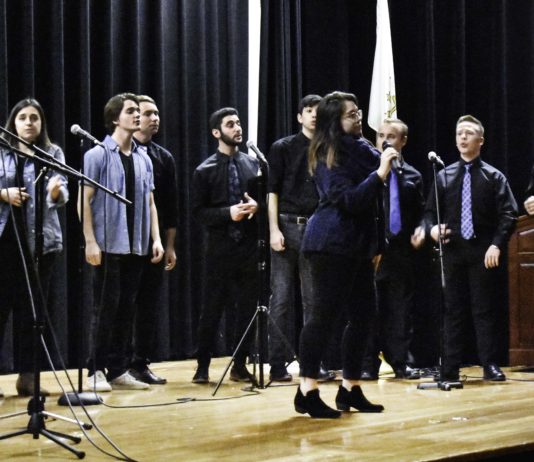 Photo by Julie Torchia | Rhody Rhapsodies performs a capella with enthusiasm and vigor. Rhody Rhapsodies, an acapella group at the University of Rhode Island, performed their annual Winter Concert on Sunday, Dec. 2. in the Memorial Union Ballroom. The acapella group's winter concert was composed of nine songs that included...