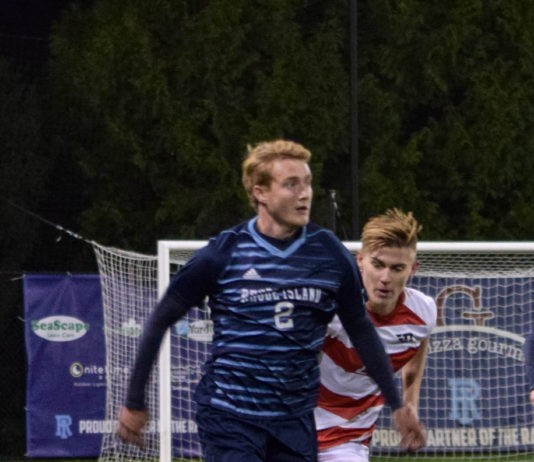 Photo by Joseph Lachance | URI's Sondre Karterud takes the ball downfield, fending off University of Dayton. There is an old sports cliche that says 'what makes a team great is the ability to win games in a multitude of ways.' The Rhode Island men's soccer team proved that to...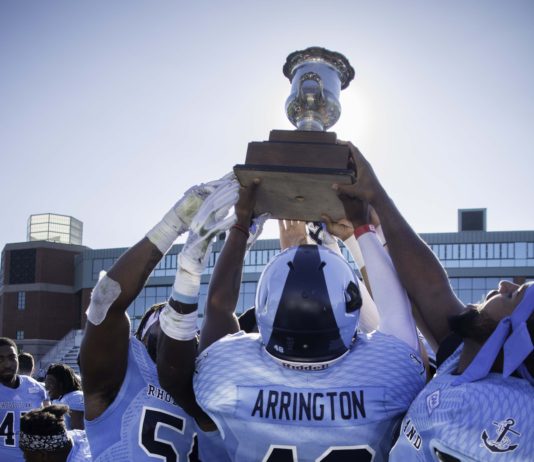 Photo by Autumn Walter | The Rams were big winners this past weekend against Brown University, bringing home the Governors Cup. This past Saturday, the University of Rhode Island football team proved themselves as the best in the Ocean state, beating Brown University 48-0 in the 103rd Governors Cup. "The...
The University of Rhode Island's women's volleyball team went 1-1 last weekend as they opened up their home series in Atlantic 10 conference play. The Rams had their first game Friday night against the La Salle Explorers. Rhody fell behind early in the first set as they started out...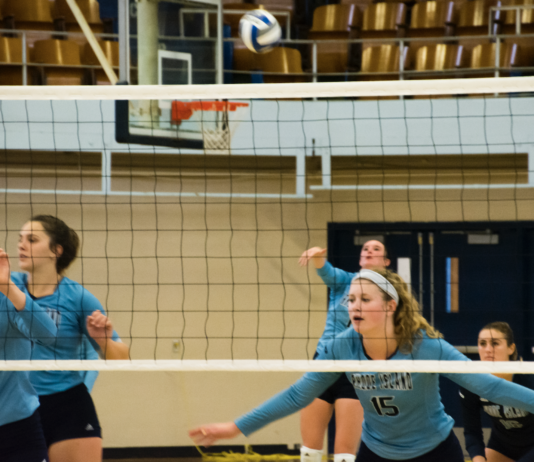 Photo by Autumn Walter | Taken at the URI v. Army game, the women's volleyball team is currently 6-7 for the season. The University of Rhode Island women's volleyball team suffered a 3-2 loss to Fordham University in a back-and-forth affair that, for both teams, opened Atlantic 10 conference play. URI...
The University of Rhode Island women's soccer team finished their non-conference schedule with a 5-0 loss to Brown University on Sunday afternoon. The Rams faced a stout defense on the day, conceding 19 shots during the game. Senior Haley Brennan made five saves in the first half, while Julia...